If you're planning a wedding, you know that there's no such thing as too much inspiration.
Today, we're taking a closer look at one of our favorite outdoor wedding looks. Hosted at a gorgeous venue that features a ton of natural light, this event offers indoor and outdoor looks for an exquisite summertime wedding.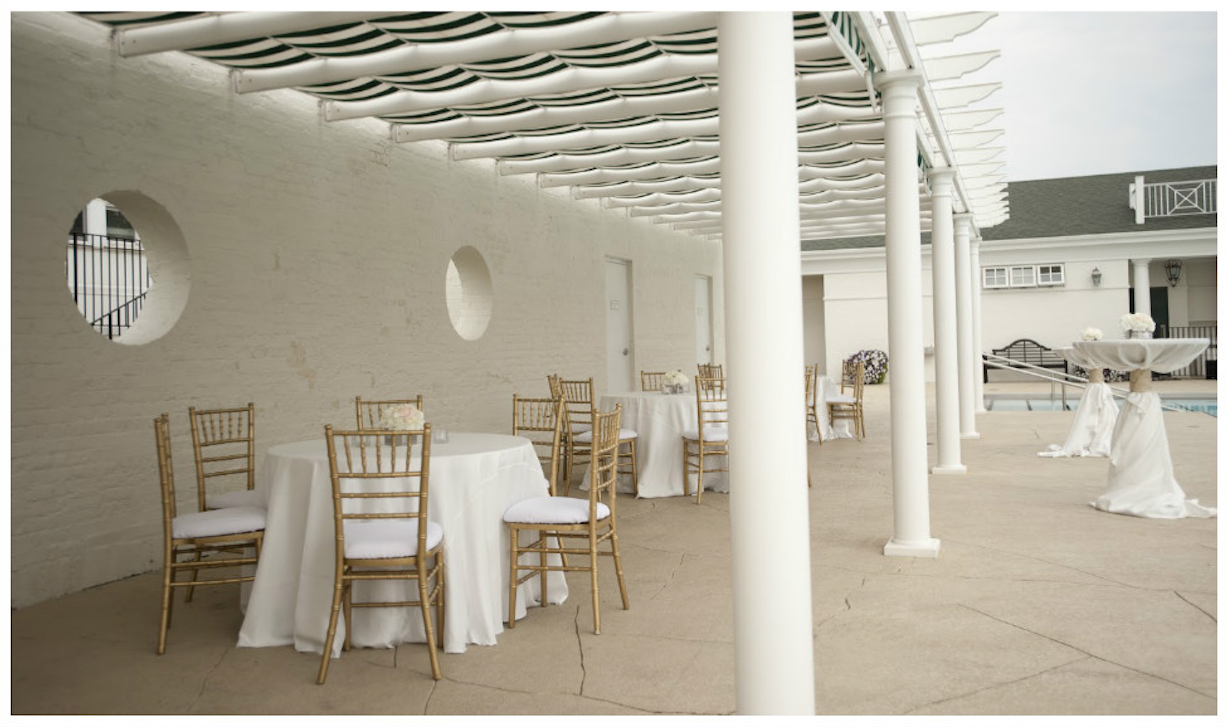 After the ceremony, cocktail hour was poolside where tables were set up for mingling or guests have a seat under the covered pergola. Round tables feature crisp white table linen that matches the venue. White and ivory, hydrangea arrangements add sophistication and elegance to the cocktail space.
The Hi-Boy tables' gold table cuffs match the venue–making them perfect for cocktail hour.
We love this majestic and unique venue. Lush landscapes and a pool—perfect for any number of photo ops—surround the main building of the venue.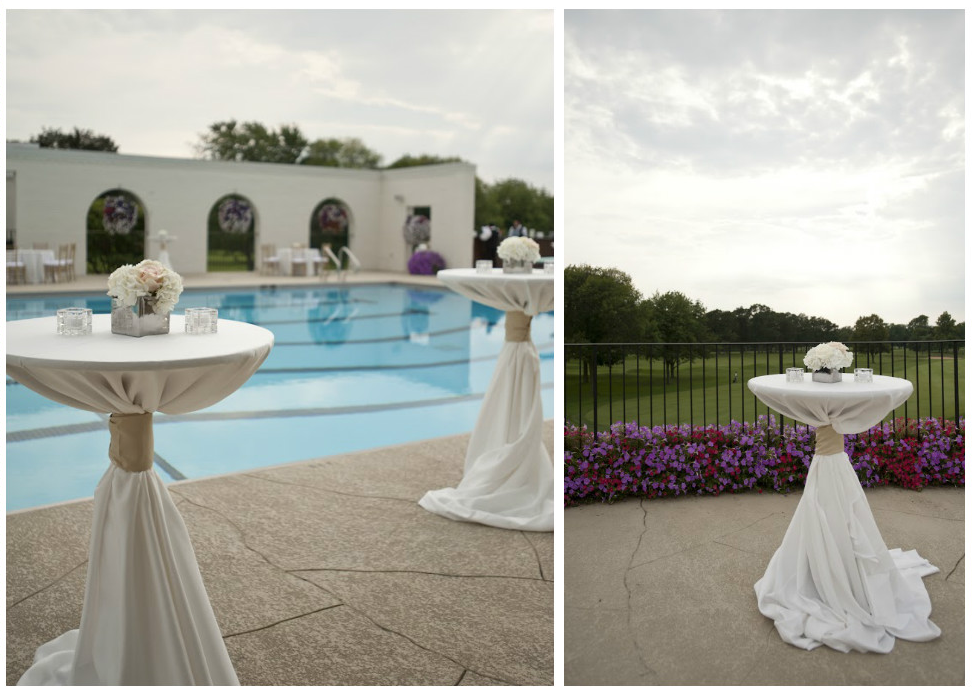 Featuring both indoor and outdoor settings, this venue creates the perfect scenery for a wedding celebration.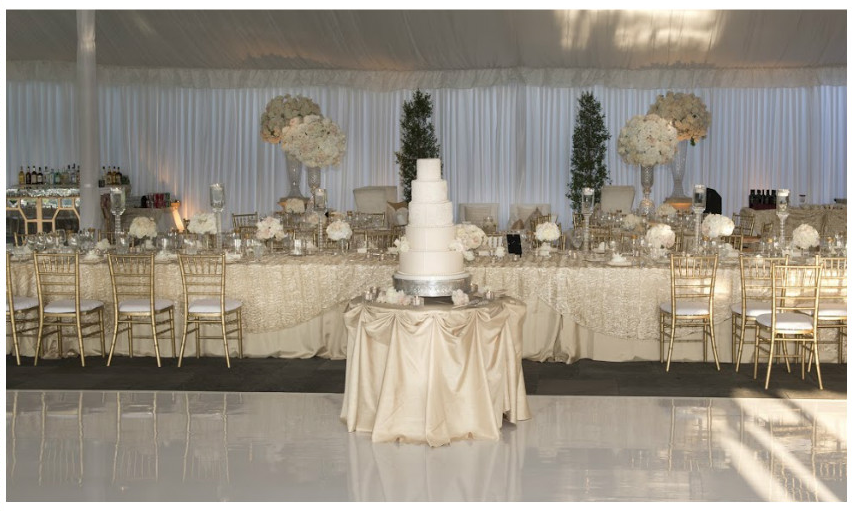 Heading under the tent, the cake takes center stage, set up on a round table with ivory linen, draped to perfection.
Guests' tables feature gorgeous, textured linen and larger, more dramatic versions of the outdoor floral arrangements. The varying heights add visual interest and elegance throughout the entire venue.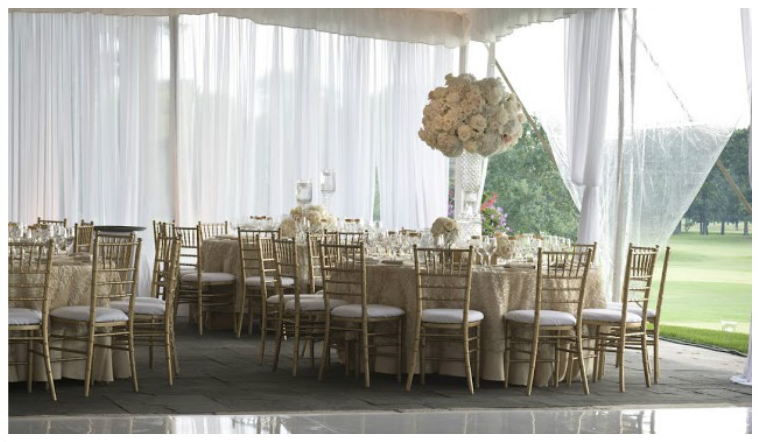 Gold chargers and ivory napkins adorn each place setting. Textured gold table linen adds visual interest and opulence.
Toast the Champagne in gold-rimmed stemware, and celebrate the newlyweds!
Want this summertime wedding look? It's easy—use Harvest Shanelle overlay, Harvest Shantung table linen, White Shantung table linen, Harvest Shantung chair tie, Gold Circle charger, White Lamour elastic chair pad covers & Harvest Shantung napkins.