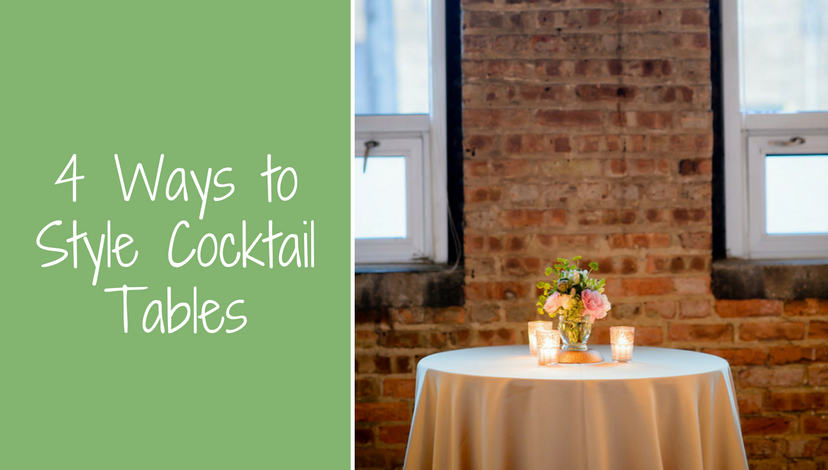 AveryHouse
At any event where guests mingle while enjoying drinks and holding canapes, it's a necessity to provide cocktail tables as "landing stations" for used glasses and plates. "Dressing" those tables needn't be problematic when you have stylish solutions and impressive fabrics. Here are 4 distinctive ideas, whether your event is held indoors or out:
How to Style Cocktail Table Linens
Traditional Flowing Drapes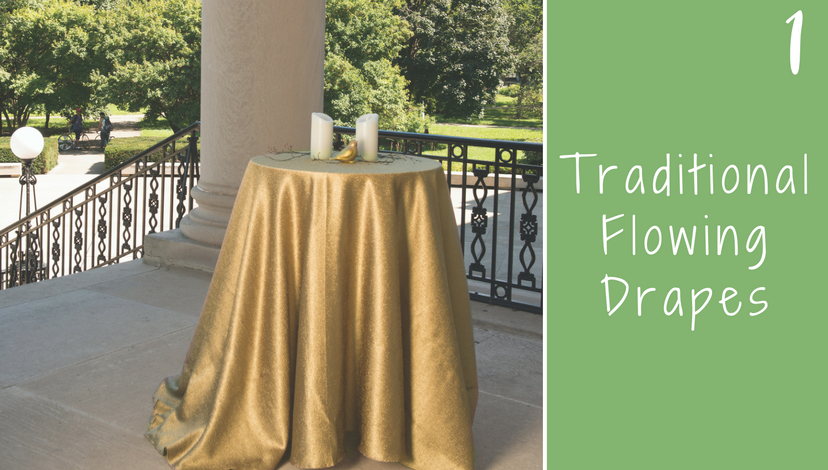 Liz Sloan Digital Imaging
The classic and most often used cocktail table coverings are simply floor-length drapes that conceal the legs or pedestal of a table and provide an attractive top surface. This traditional drape takes up a lot of visual space, and is well suited for larger tables, elegant settings and large venues.
AveryHouse
Add a floral arrangement or decorative centerpiece if you desire. We have drapes available in a wide variety of colors and textures for your formal needs, and we also offer patterned cloths perfect for contemporary or casual decor.
Cap and Sheath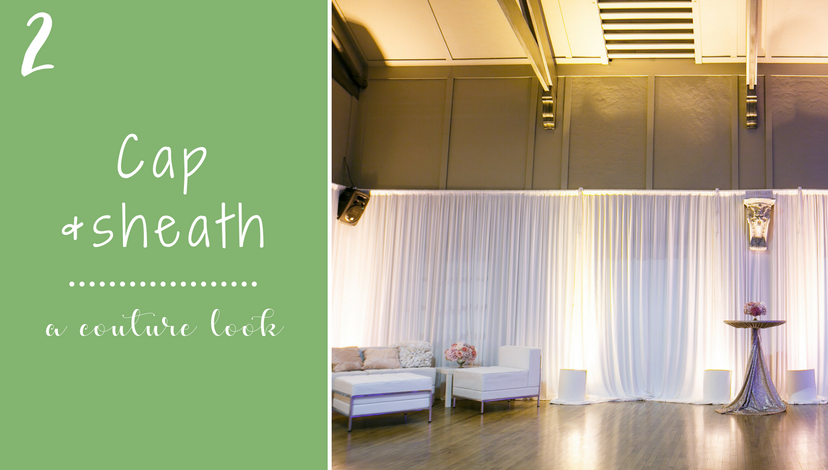 AveryHouse
It may be a bit hard to visualize, but this is a trendy look for cocktail tables. It helps to minimize visual bulk while maximizing dramatic impact. It involves gathering the table covering into a tight twist just under the surface and then letting the rest of the drape fall in a slim line to puddle slightly on the floor at the base. A couture look for any formal event, it can be glamorous or edgy when you select a glittery or embellished fabric for the drape.
AveryHouse
Tied Up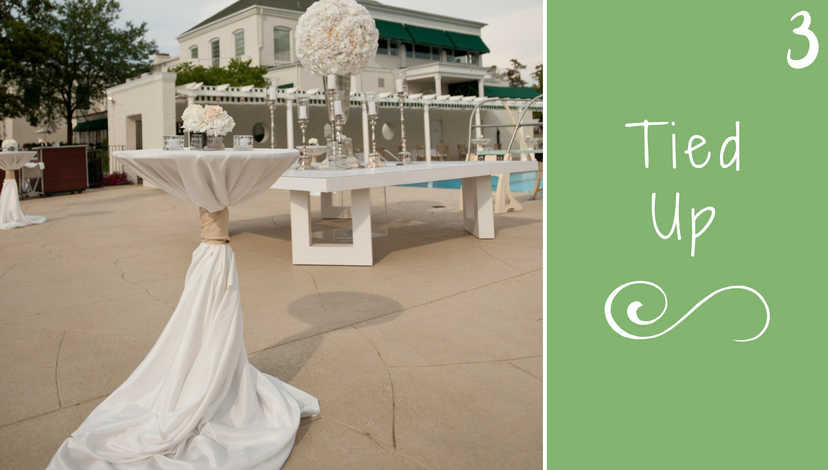 Liz Sloan Digital Imaging
There are as many ways to tie up a table drape as there are to style long hair! Tie the fabric with a bow or a square knot; use matching or contrasting fabric. Create a full-skirted, balloon effect by tying it low, or go for a more tailored version by setting the tie high and twisting the drape into a tighter swirl. On a patio or poolside, this is the perfect way to keep the drape from blowing in the breeze, and it's a perfect solution for sheer, wispy fabrics.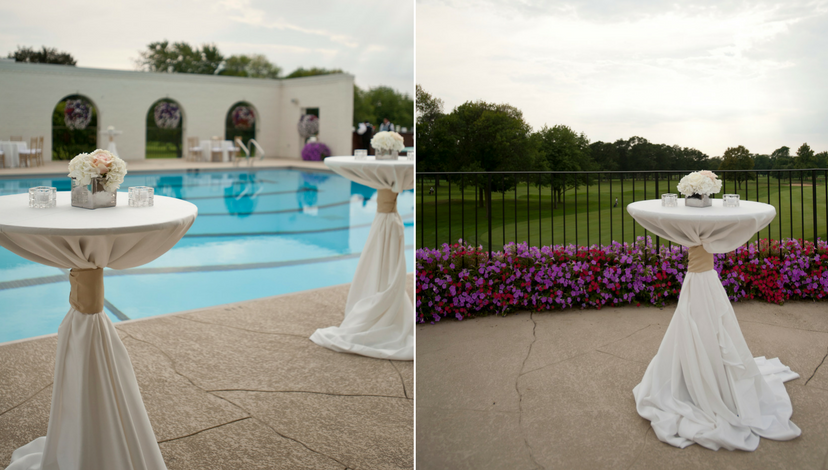 Liz Sloan Digital Imaging
Cuff It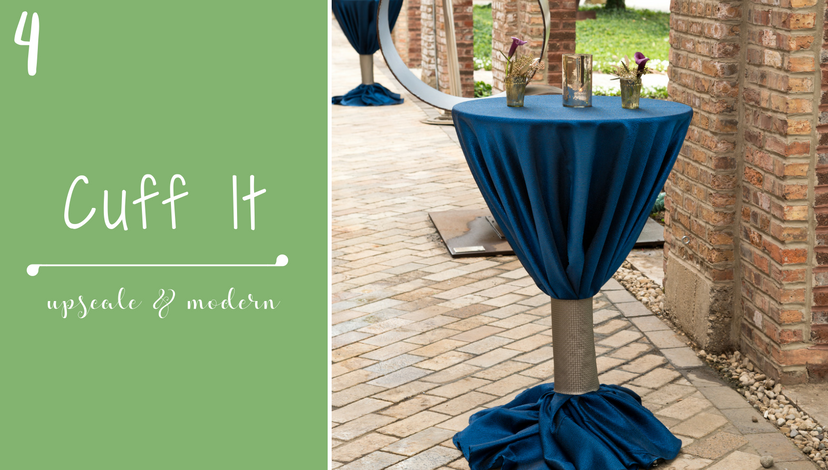 Arthur Engel
A quick and simple way to create an upscale, modern look that will unify all the tables. Set the cuff high or low, depending on your mood. Pair a patterned cloth with a solid cuff; mix and match colors and textures to suit your theme, or vary the look with cuffed tables grouped together with others that have flowing drapes.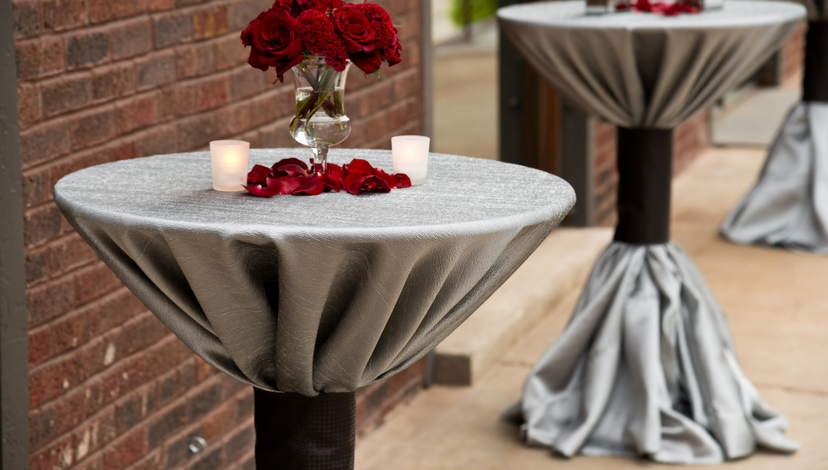 Arthur Engel