Last week we attended the NACE Experience conference in Houston Texas. We left feeling inspired and ready to bring all our new ideas to our clients. We also had the privilege of speaking during the event, and just in case you missed our presentations here is a synopsis.
Trends and Customization Create the Wow
Our first session was presented by Valentina Krug, Atelier and Custom Rental director. In our Atelier department, our goal is to give the client everything they want, and something they have never seen before. We want to give them that wow factor. One of Valentina's favorite quotes is from Coco Chanel: "In order to be irreplaceable one must always be different." This quote is the backbone to the Atelier department, and of course a classic influence in fashion and design. Read below to discover three top trends and ways you can utilize custom design concepts to deliver these trends and wow your clients.
Personalize Anything
The first trend we discussed is personalization. We've seen monograms and custom created graphics in the special event industry before, but we see this trend taking a more center stage. In our day to day lives we can personalize everything from our running shoes, handbags, to cell phone cases – so why wouldn't we want the same at our events?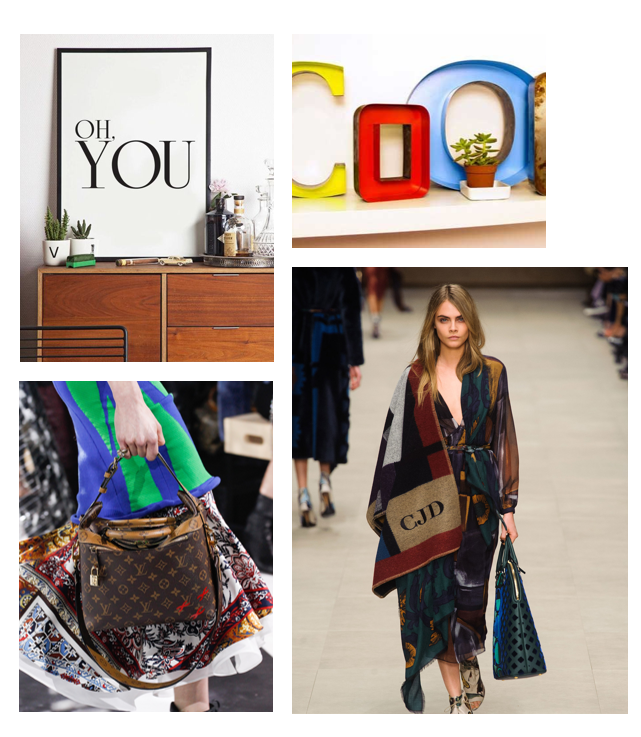 We can support this trend with fabrics by monograming napkins and pillows for customers. We can do the traditional embroidery, but we are loving printing on fabrics. This gives your client the freedom to pick from different types of fabrics, thousands of fonts, and endless colors to create a truly custom piece. We can print on small accent touches, or entire table linen. Printing client's menus or logos give the guests a great take away from the event, and command attention to a very special detail. We love incorporating trending fabrics like velvet and denim to add an extra chic touch.
Left: Ben Q Photography – Food Glorious Food | Right: Lola Event Productions – Jennifer Kathryn
Global Influences
We live in a country where people come from all different cultures, and in the fast-paced life where news travels around the world in seconds, we are going to continue to be influenced by other cultures. We see influences from South East Asia in beautiful Mindi patterns. We see familiar shapes and patterns from this stunning technique playing big in special events in 2018.
Right: Elizabeth Fraiberg | e3 Photography, Life of the Party
Shibori is the Japanese word for a variety of ways of embellishing textiles by shaping cloth and securing it before dying. Tie-dye for the layman. The Japanese have been practicing this technique for thousands of years, creating three dimensional looks on a two dimensional cloth. These beautiful patterns of mixed colors with dazzling repeats will be popping up at events everywhere. We are using fabrics with these patterns on linen elements for events, and this technique is also inspiring dip dying of fabrics for a more ombre effect.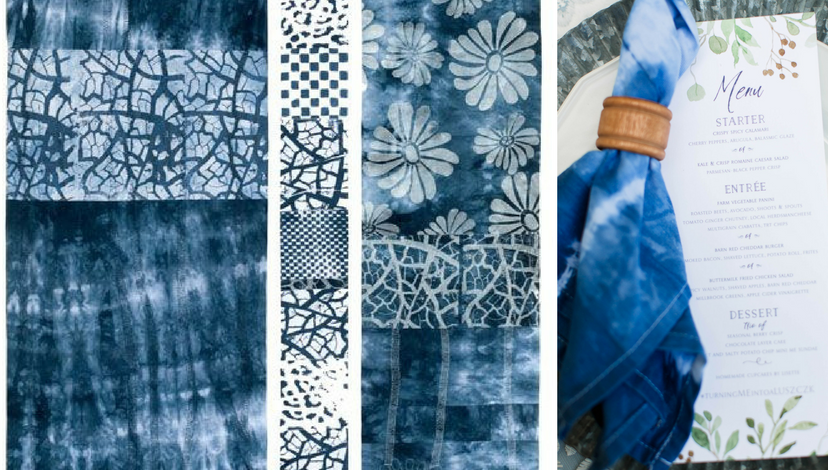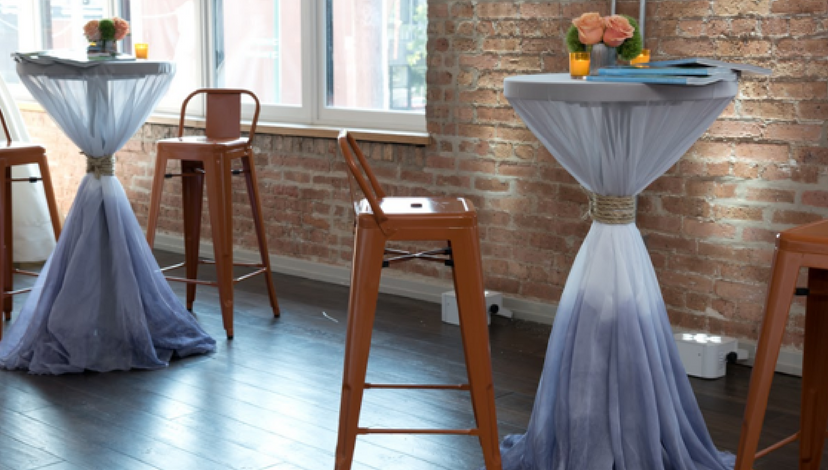 Top Right: Candice Adelle Photography | Sarena Floral Design | Pure Whimsy Events
The Cuban culture represents the exotic and unknown to many of us. We see the tropical influences popping up in home décor and special events. Tropical florals paired with banana leave and palm frond prints are everywhere. We love mixing these patterns with bright colors for a fun casual vibe, or mixed metals for a more sophisticated evening event.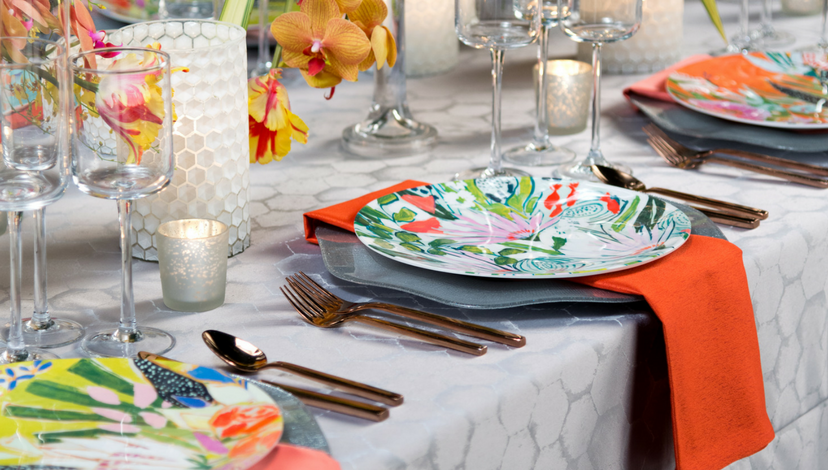 Kehoe Designs
Parisian Culture is our last global influencer. Ever the capital of fashion, we don't see its influence waning. We see soft florals, muted tones, and delicate prints representing the romance that is Paris. Pink, in all its beautiful shades, will continue to be a big player in color palettes of 2018.
Art is Art
People have been influence by art since the dawn of humanity. We can be moved to feel all types of emotions from the different forms of artistic expression, so why wouldn't we want it to be part of our events? We can truly interact with our favorite art at events if we incorporate into table linen, napkins, or pillows. We see strong collaborations with local artists and graphic designers to capture the feeling and message of any special event.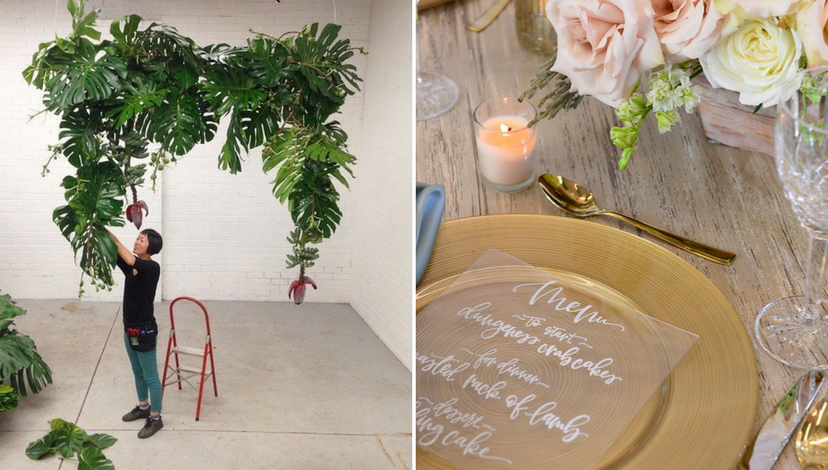 Right: Damon Tucci Photography | NK Events | Victoria Blooms | So Staged Eeveent Rentals
With so many trends and influences the possibilities for your next event are endless, and our Atelier department can bring your vision to life!
{{cta('7e5033a4-d30d-4252-b966-9b5a40c96604′,'justifycenter')}}