Stained glass, chandeliers, VW bus overflowing with flowers are a few highlights from the recent The Knot Pro Mixer in New Orleans. We had the pleasure of partnering with some of the best vendors in town to create a night to remember.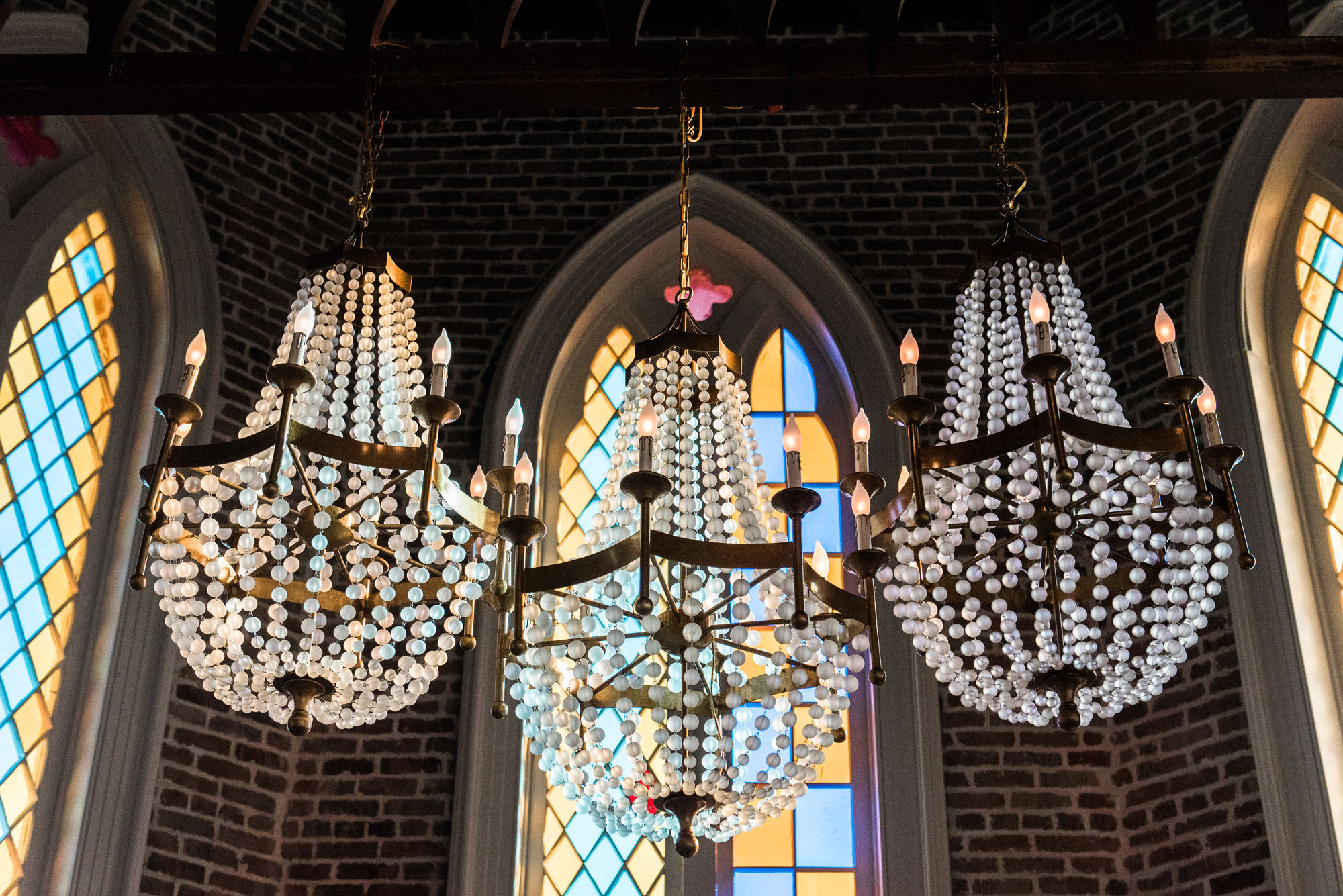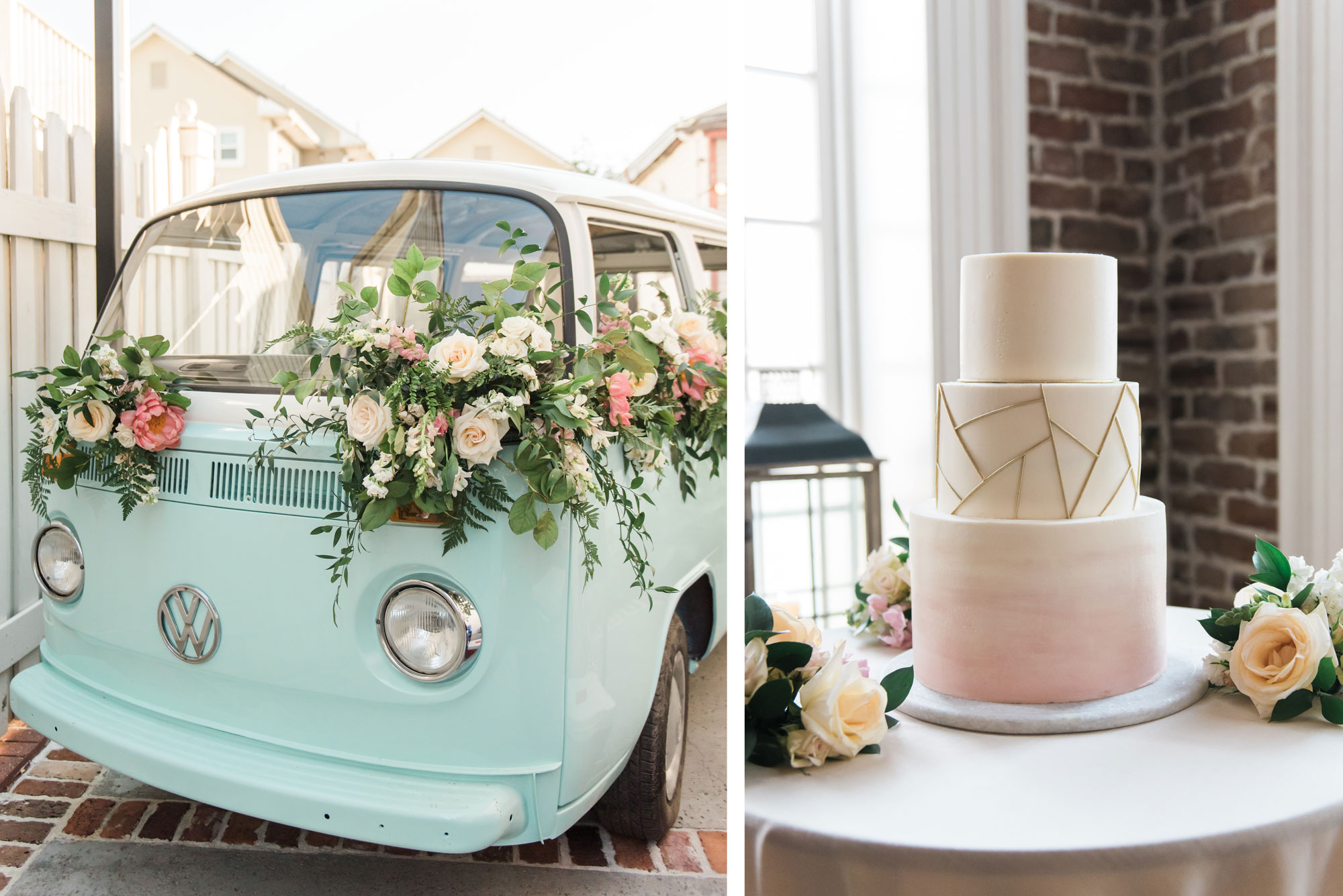 Felicity Church is a beautiful old church that was damaged during Hurricane Katrina and then renovated and restored into a stunning sanctuary for weddings and events. The main entrance opens into a large gathering area with gorgeous stained-glass windows and grand chandeliers.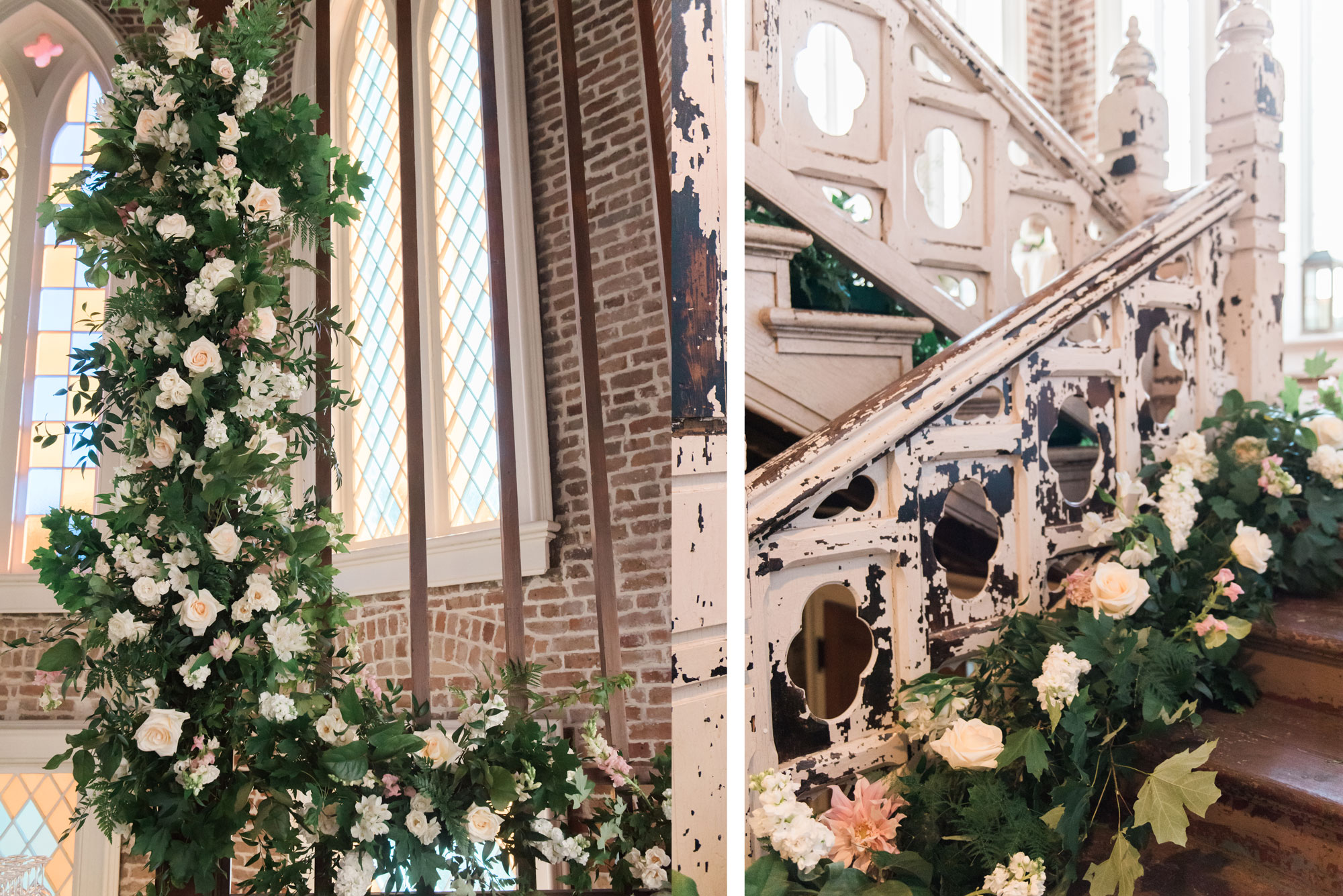 Josie Azuma with Satchel Planning designed a beautiful event and used the space perfectly.  Leaf + Petal Nola outdid themselves with literally truckloads of beautiful arrangements throughout the entire venue.  We think the most stunning was the nonstop arrangement winding its way up the beautiful wooden staircases.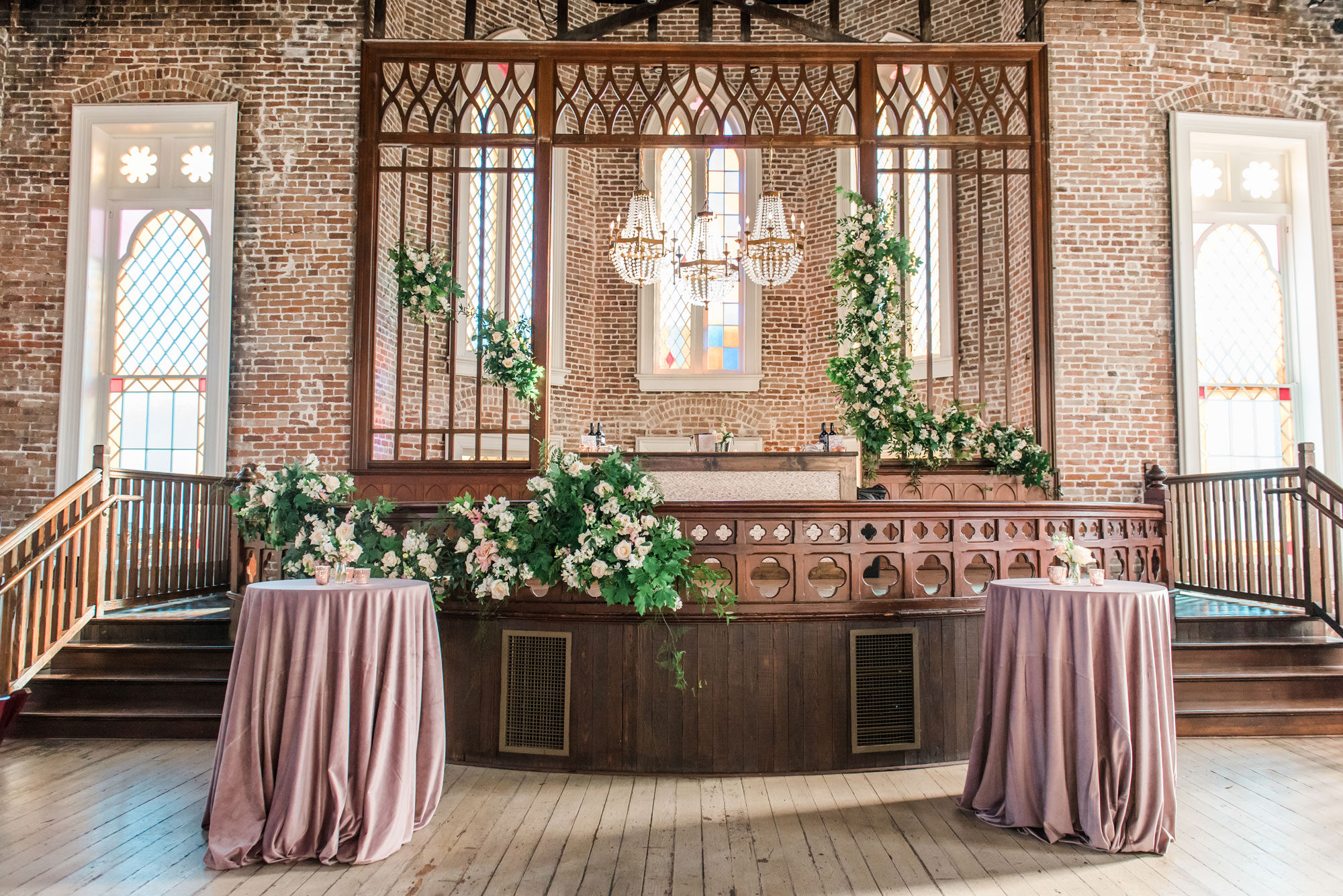 Rose and Ivory color tones complimented the soft seating areas from Lovegood Wedding & Event Rentals. Our Rose Quartz Velvet and Egret Sonoma complimented the natural warm hues of Felicity Church.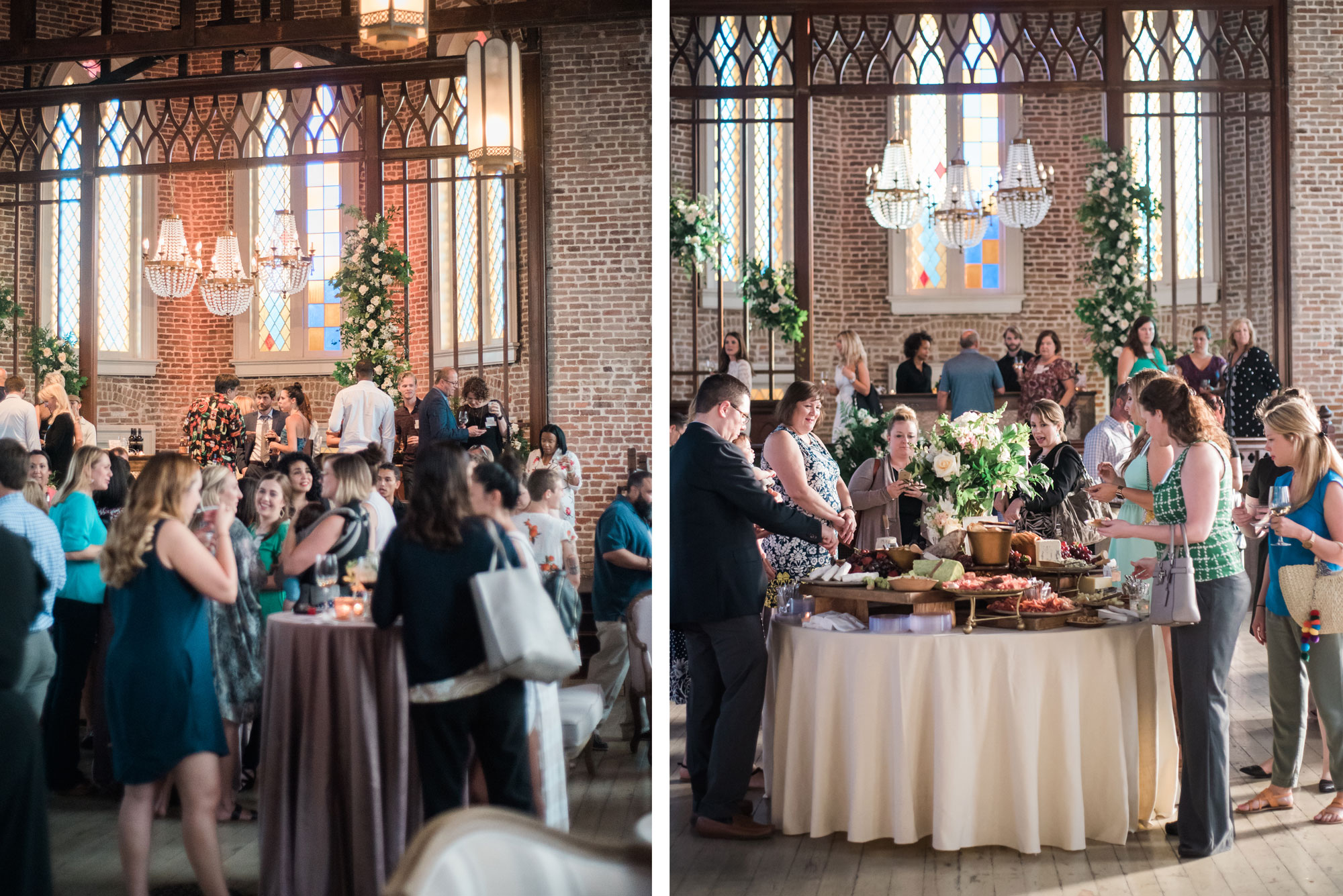 The vibe was upbeat and bubbly and captured perfectly by Jacqueline Dallimore whose love of natural light enables her to create classic and timeless images.
We loved partnering with The Knot and all the fabulous vendors in New Orleans, it is always great to gather with fellow event professionals, kick back and enjoy our talents.  Cheers!
Event Partners
Photography Jacqueline Dallimore | Floral Leaf + Petal| Venue Felicity Church | Planning Satchel Planning | Catering/Bar Pigeon Catering | Furniture Lovegood Wedding & Event Rentals | Desserts Pure Cake LLC| Entertainment & Photo Booth Geaux Live DJ | Lighting Luminous Events | Ice Cream My House Social | Stationery Gumbo Graphics | Beauty Verde Beauty | Videography Tone Productions LLC