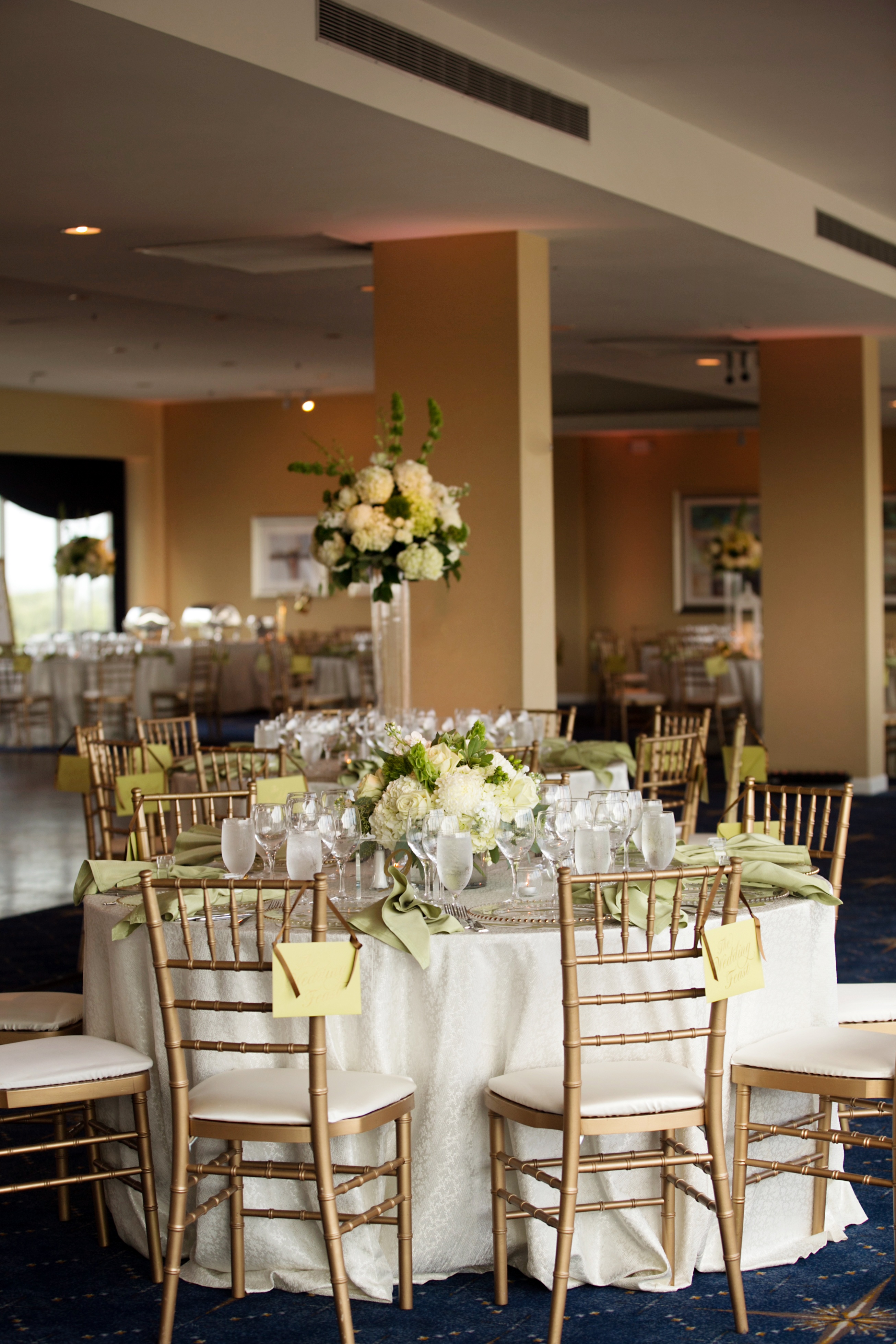 Photo Credit: L Photographie
May flowers are in bloom! We'd be silly not to focus on all the new growth that spring has brought. This month, we're showcasing three great green palettes.
Sage and Grass Green with Taupe and White

No matter what event you have in mind, this palette is elegant and refreshing.

Photo Credit: L Photographie
Pale green pairs beautifully with neutral white and taupe in this combination.
The Ivory Charmed table linen provides a gorgeous background. Flower arrangements in the same green and white shades add an elegant touch to this table setting.
Whimsical touches are all over this décor. We love the lantern-style candle holders. On other tables, floral arrangements take center stage while votives in short glass holders complement the look.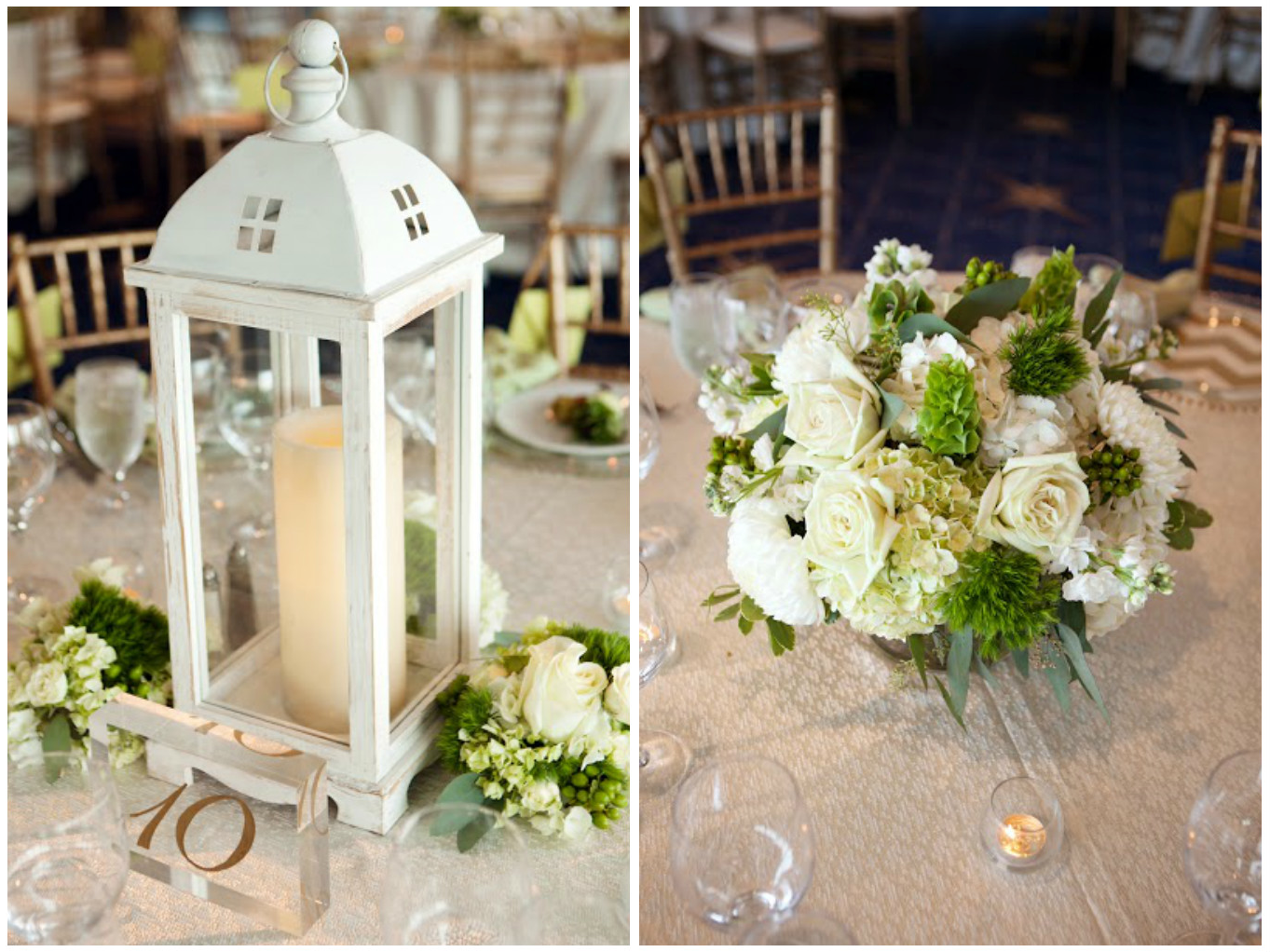 Photo Credit: L Photographie
Offering a beautiful accent color, Apple Green Bengaline napkins ties the whole look together.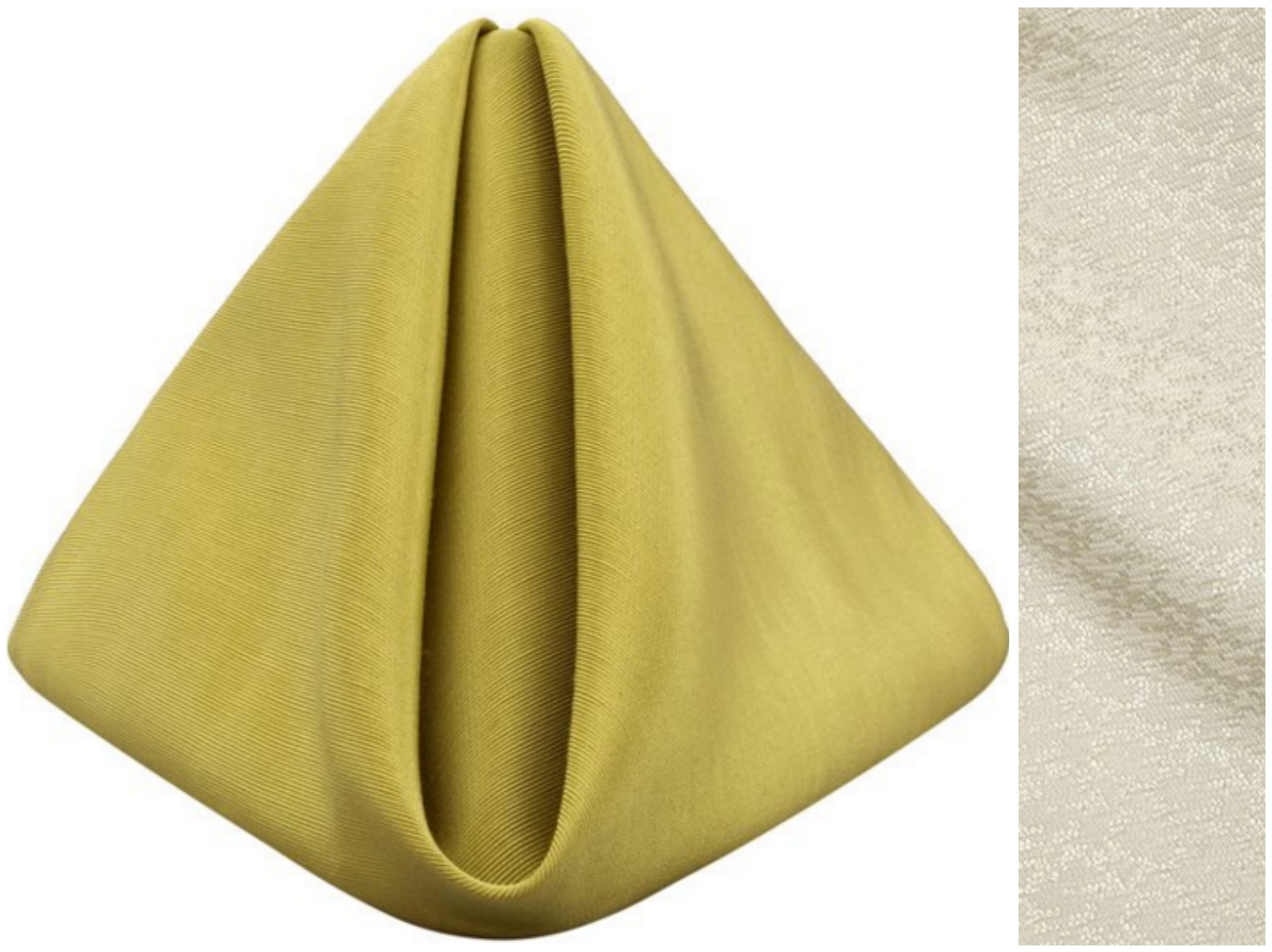 Each place setting features soft green napkins and white plates, plus gold-rimmed chargers for an elegant yet fresh spring look.

Photo Credit: L Photographie
Sage, Taupe, Mauve, and Dusky Lavender
Shifting gears a bit, this look incorporates subtle shades of familiar spring colors.

We can't help but fall in love with this sophisticated combination. A pale gray table linen sets the stage at this event. Silver stemware, pearlescent flatware and metallic plates add a touch of opulence to this tablescape.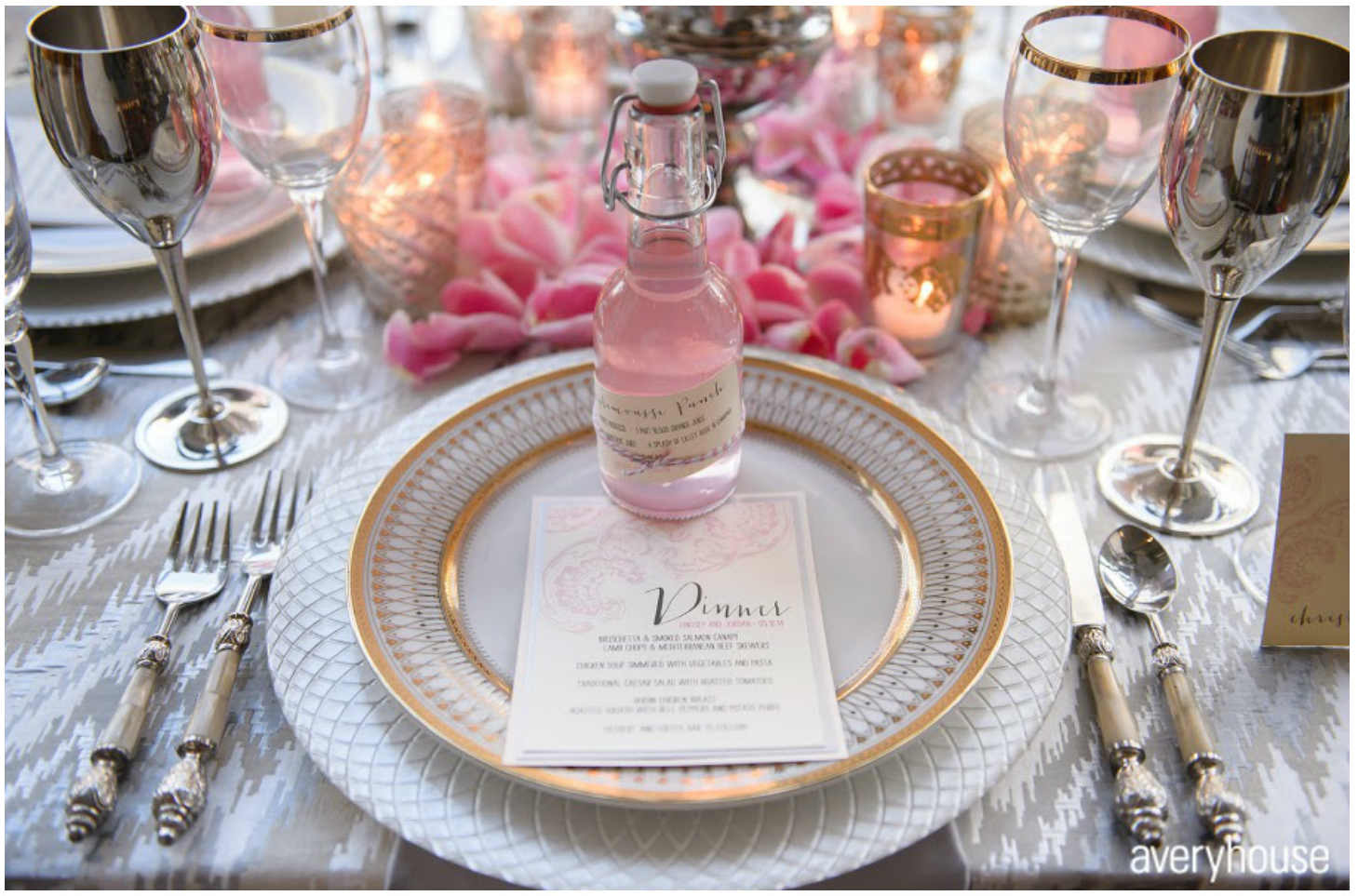 Photo Credit: Debi Lilly / A Perfect Event / Averyhouse
Soft pink and white florals bloom from shiny silver vases, accentuating the Silver Aspen table linen. A pink drink paired with a delicate pink and black menu adorn each place setting to create a perfectly decorated table.

Photo Credit: Debi Lilly / A Perfect Event / Averyhouse
Platinum Lamour napkins complete the look.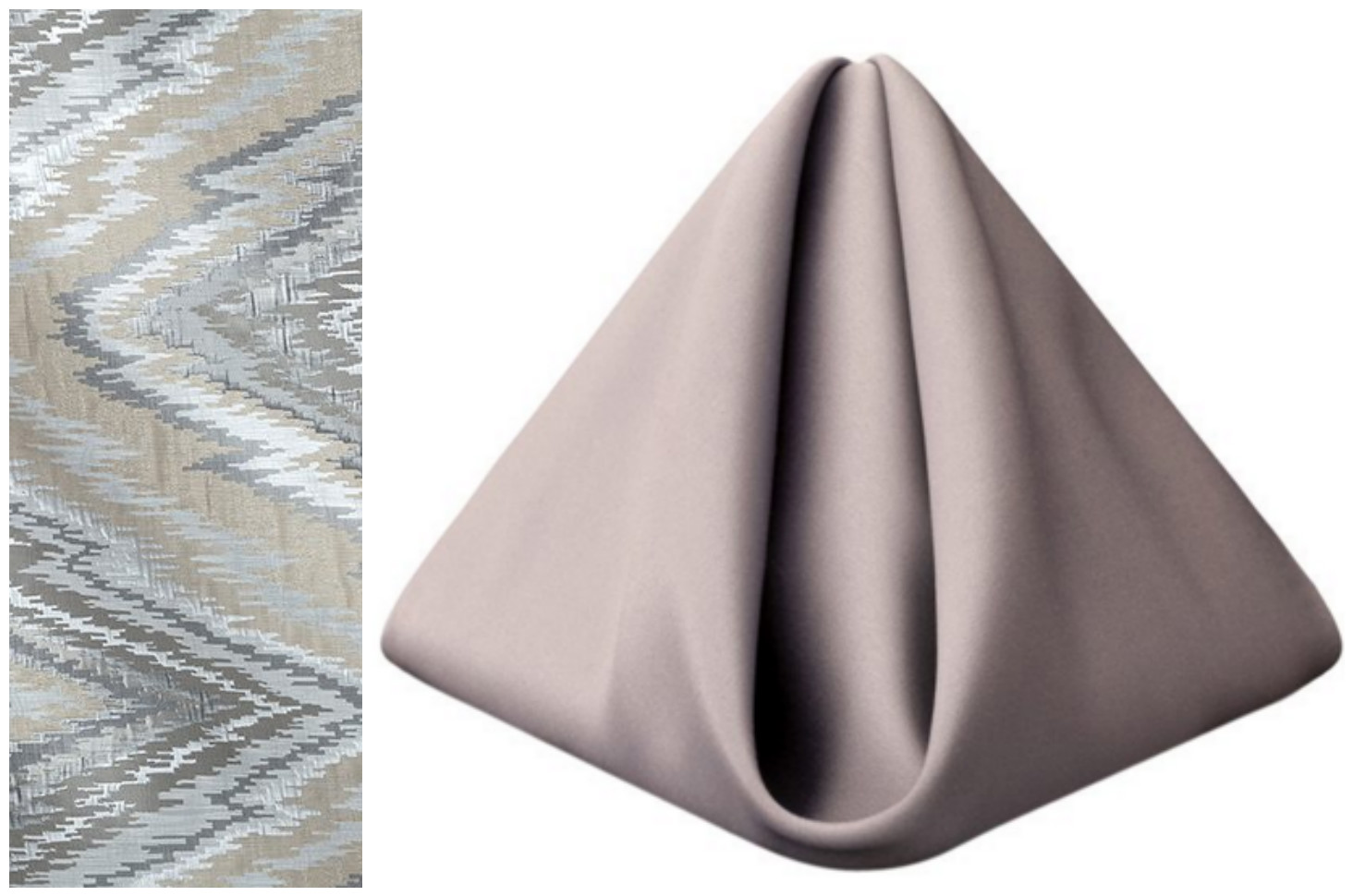 Sage, Honeydew, Mahogany, and Buttercup
This last palette embraces a tropical vibe. But, this tropical look isn't your traditional tropical look. Instead, it encompasses the more earthy shades of the islands – earthy greens, browns and yellows.
In this look, Pistachio Shantung table linen creates a gorgeous green background. Chestnut Shantung napkins offer a great contrast, with its rich dark brown shade.
With all of the fresh shades in this look, it's only natural that a Pistachio Shantung Chair Tie makes an appearance to brighten up bamboo chairs.
With island inspired touches and accents, like white palm tree decoration, this a unique take on a tropical look.
This fabulous island green palette is a something your guests won't forget anytime soon!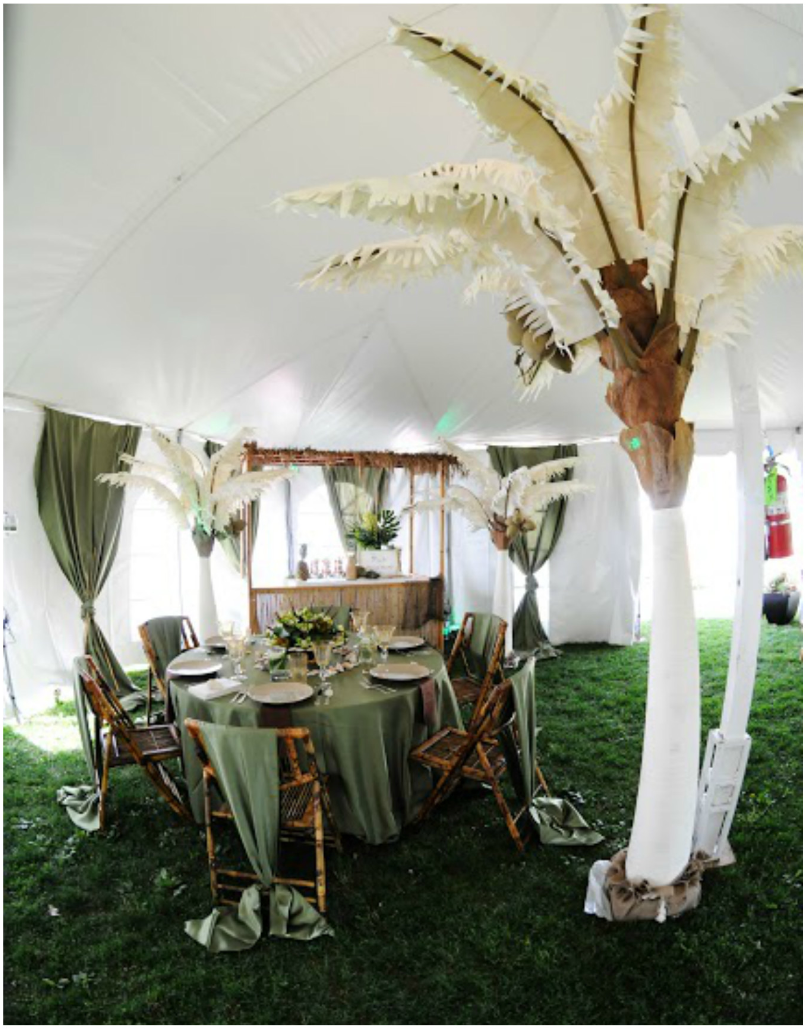 Which of these is your favorite green palette? Let us know in the comments or @BBJLinen!
{{cta('d7e99017-c534-41a6-8f0b-a6551f1b607f')}}