As is said, April showers lead to May flowers, summer weddings invariably mean that there will be spring showers of another kind. The bridal shower is a time-honored tradition that can be fresh and inviting when planned with a full measure of ingenuity.
Celebrate the Season
An outdoor setting and a lively mix of flowers and fruit, including Georgia peaches, are perfectly suited for the Southern charm of this Southern-themed bridal brunch.
Low-hanging Fruit
A suspended arbor of multi-colored blooms is intentionally positioned over the table perfectly coordinated with linen designed using summery white and daffodil. Whitewashed chairs and candles blend with aged brick and cobblestones to ground the colorful mix.
Linen as a Design Catalyst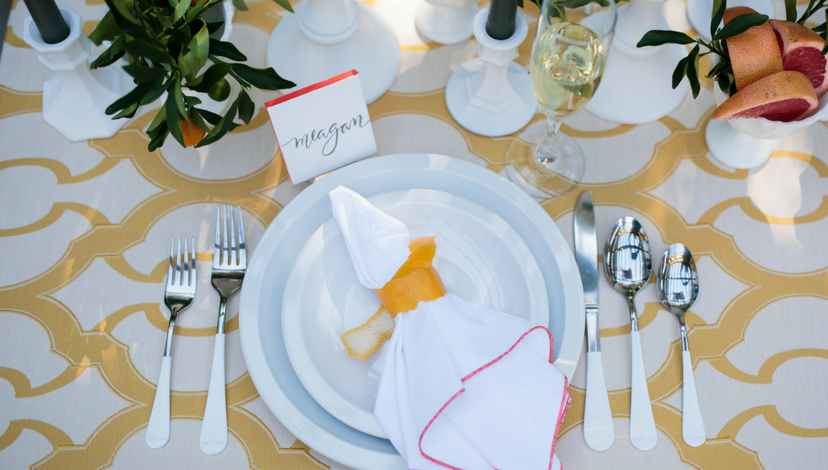 Your choice of table linen sets the stage and sparks the mood for any celebration, whether it's a "bride tribe" party or a groomsmen's get-together. Here the setting speaks of fun and friendship, but it's the women who provide the sparkle.
Southern Sensibility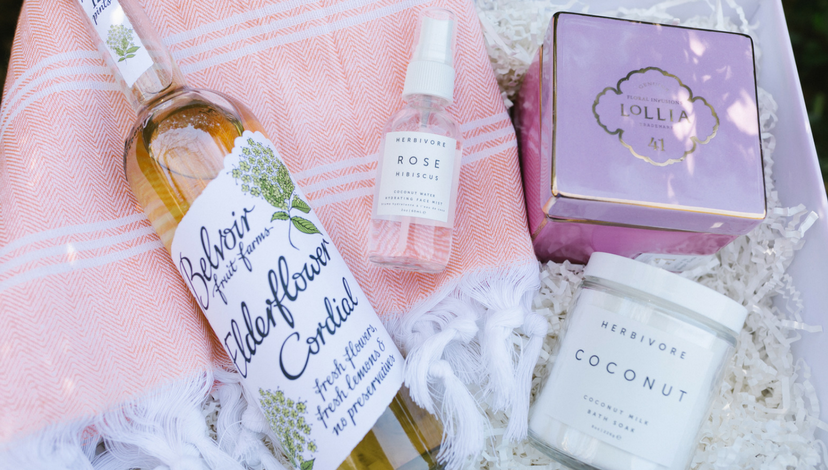 Sparkling champagne, Georgia peaches, and a fruit-topped waffle cake: What could be more delicious for an occasion meant to celebrate the past and look forward to the future?
History and Tradition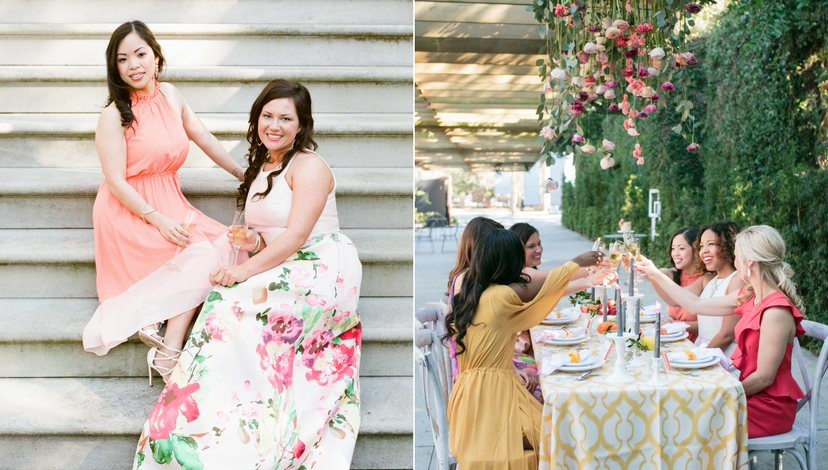 The historic setting of this Savannah garden is enhanced by the trellis-like linen pattern, the pleasing forms of antique milk glass and the rich colors of ripe fruit and gorgeous local blooms.
Nostalgia Reigns
Past, present, and future are intertwined — friendship, laughter, shared dreams, and an unbreakable bond. Everyone at this spectacular table is made to feel special, exactly what a bridal shower should do!
Not Just for Weddings
The wide variety of table linen, napkins, runners and custom drapes and pillows available from BBJ La Tavola will make your spring shower planning easy, whether the theme is soft and nostalgic as this one, or edgy and dramatic. We have choices that will let you show your bold side, but you can also be as traditional as you wish. We cater to your creativity.
BBJ La Tavola has solids and patterns, colors both dark and light, bright or muted, metallic and glittery, regal, or rustic. Capture your own vision as you plan a memorable celebration for your own wedding or for any other special occasion.
---
Credits:
Photography: Kandi Daniel Studios | Planning: Design Studio South | Floral Design: A to Zinnias | Calligraphy: Low Country Paper Co. | Rentals: Savannah Special Events | Cake: Savannah's Hall of Cakes | Venue: Ships of the Sea Maritime Museum