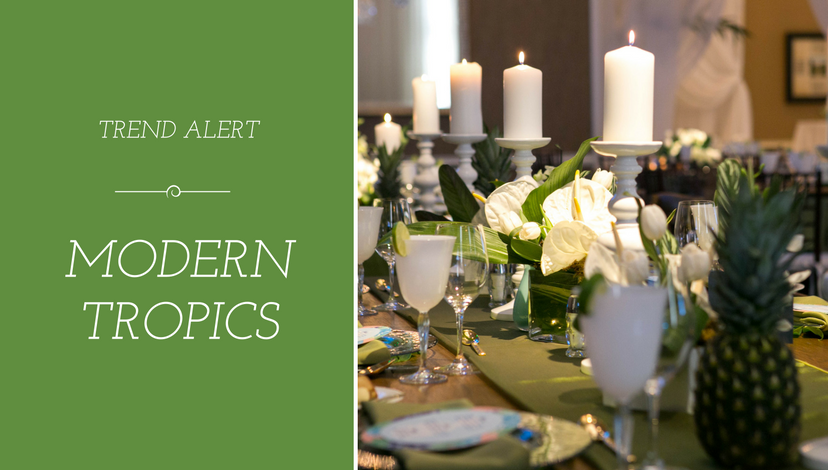 Photo: Tracey Autem & Lightly Photography
Embrace one of the freshest event décor trends: modern tropics. This current twist on a classic theme creates edgy drama and speaks of far away places and laid-back lifestyles.
This refreshing island-inspired look is perfect for any event.
Go Casual or Elegant
Who hasn't dreamed of embarking on a tropical adventure? Create an elegant or casual mix with this trending design. This decor option allows you to dream up a casual vibe or an elegant flair.
Capture this popular look with Calypso table linen, combining traditional elements with natural table settings and inventive accessories.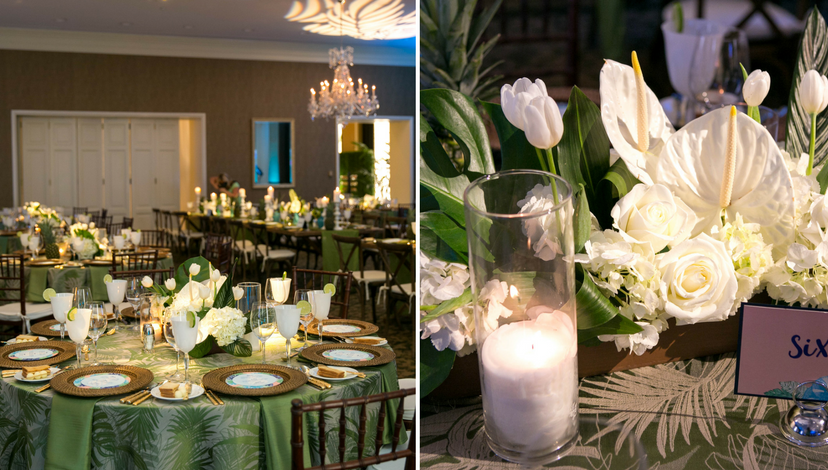 Photo: Tracey Autem & Lightly Photography
Calypso's modern tropical pattern has equal appeal for weddings and corporate looks. This look was designed by Tami Winn Events at The Fort Worth Club.
For a more casual event, pair colorful tropical colored fabrics and florals for a clean and vibrant look that's perfect for a luncheon or outdoor event.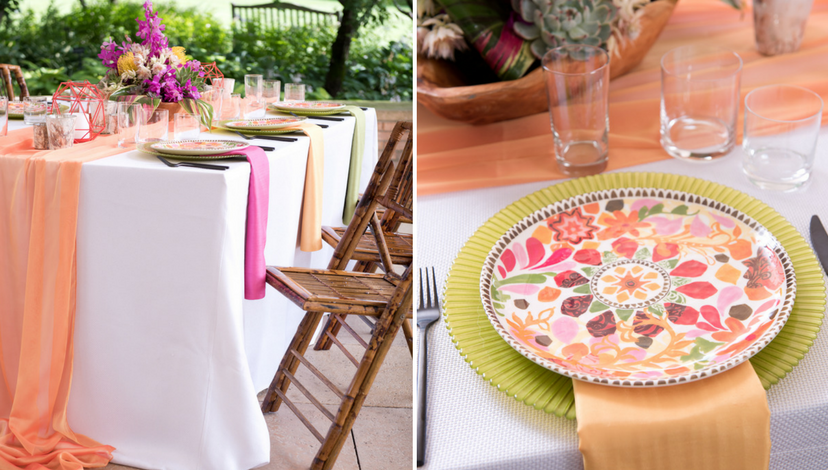 Play with Colors and Patterns
Blend worldly sophistication and simplicity by combining natural patterns and complimentary solid colors.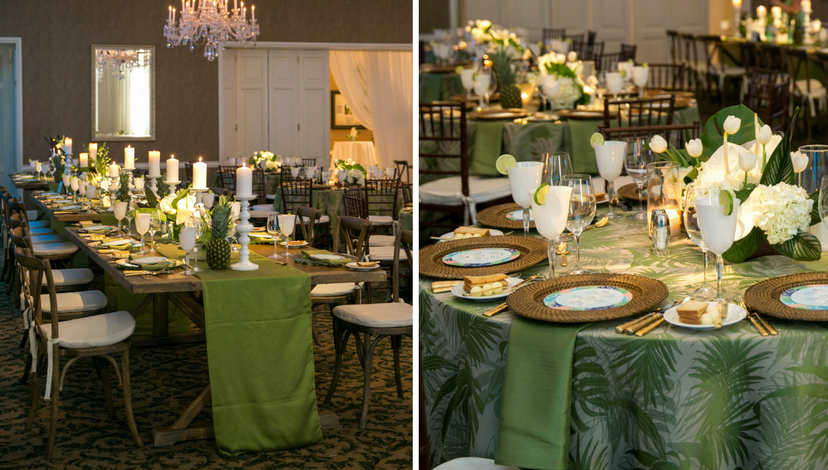 Photo: Tracey Autem & Lightly Photography
The mix of our sheer Leaf Graceful runner on tables adds breezy drama to the event space when paired with guest tables dressed in Calypso's elegant palm-inspired print.
Accessorize to Finish the Look
Add a heavy helping of white with waxy tropical blooms, tall ceramic candlesticks, and chunky cylinder candles to complete the island look. Real pineapples add a traditional symbol of welcome and hospitality.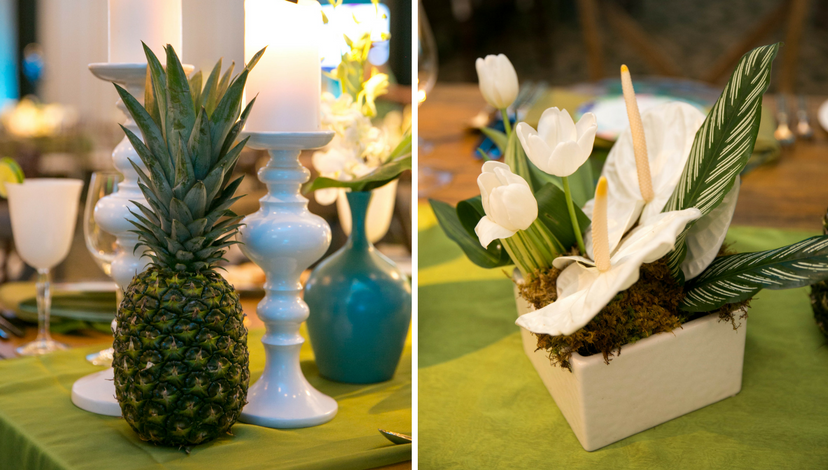 Photo: Tracey Autem & Lightly Photography
Simple floral arrangements add to the relaxed, yet elegant look and create a bold contrast against the solid green table runner.
This subdued scheme speaks of elegant evenings and unknown delights — an island escape that is decidedly uncontrived and overwhelmingly appealing.
Don't forget the details: table settings can add island flair with clear chargers and greenery that's reminiscent of the tropics.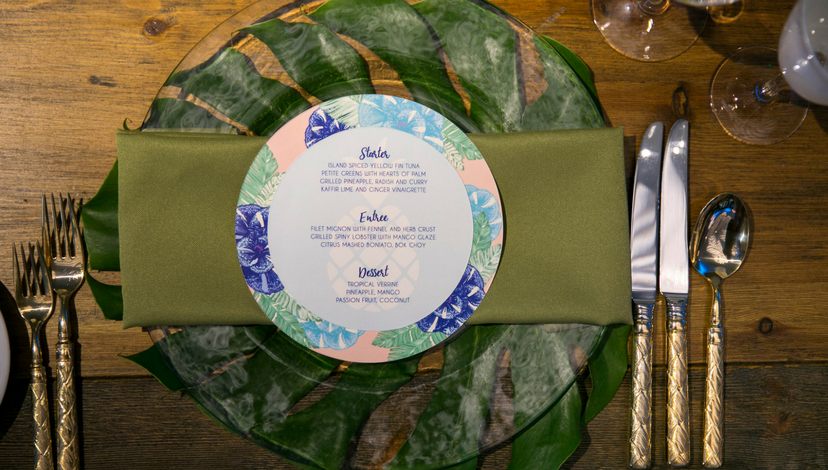 Photo: Tracey Autem & Lightly Photography
There may be no such thing as too much when it comes to a modern tropical look. Capture the spirit of the islands with unique table linen fabrics like Leaf Graceful and Calypso for the perfect island dream.
Looking for more inspiration for your events? Follow us on Pinterest and Instagram for unique looks and inspiration every day!