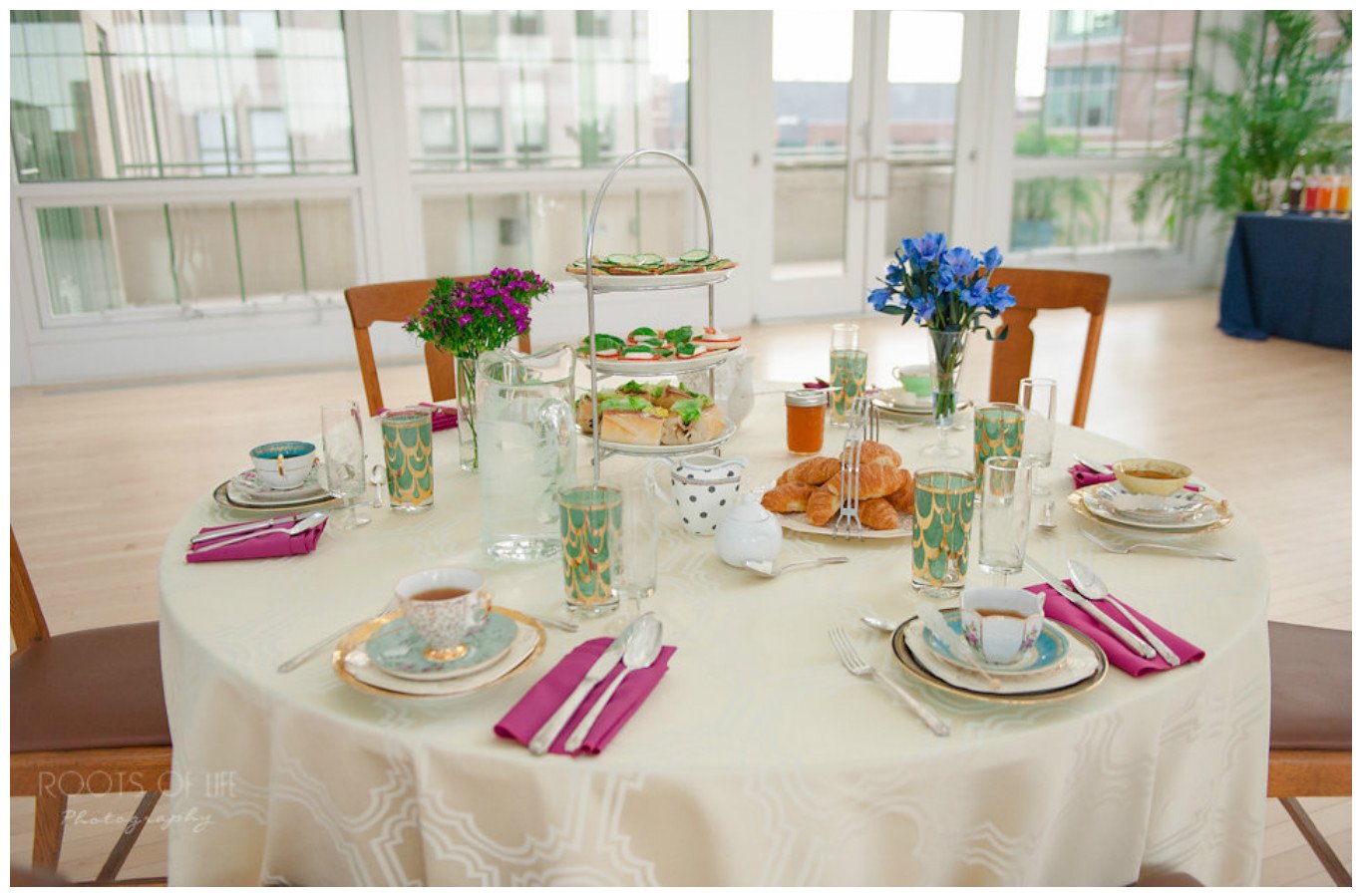 Photo: Roots of Life Photography
Choosing a style for an event can be tough. There's so much to choose from, and often, styles are opposed—one person likes vintage chic, another person likes dreamy romantic décor, and someone else likes all modern, sharp lines. It's tough to marry these ideas and themes together, but it's absolutely doable, and it looks wonderful when done right.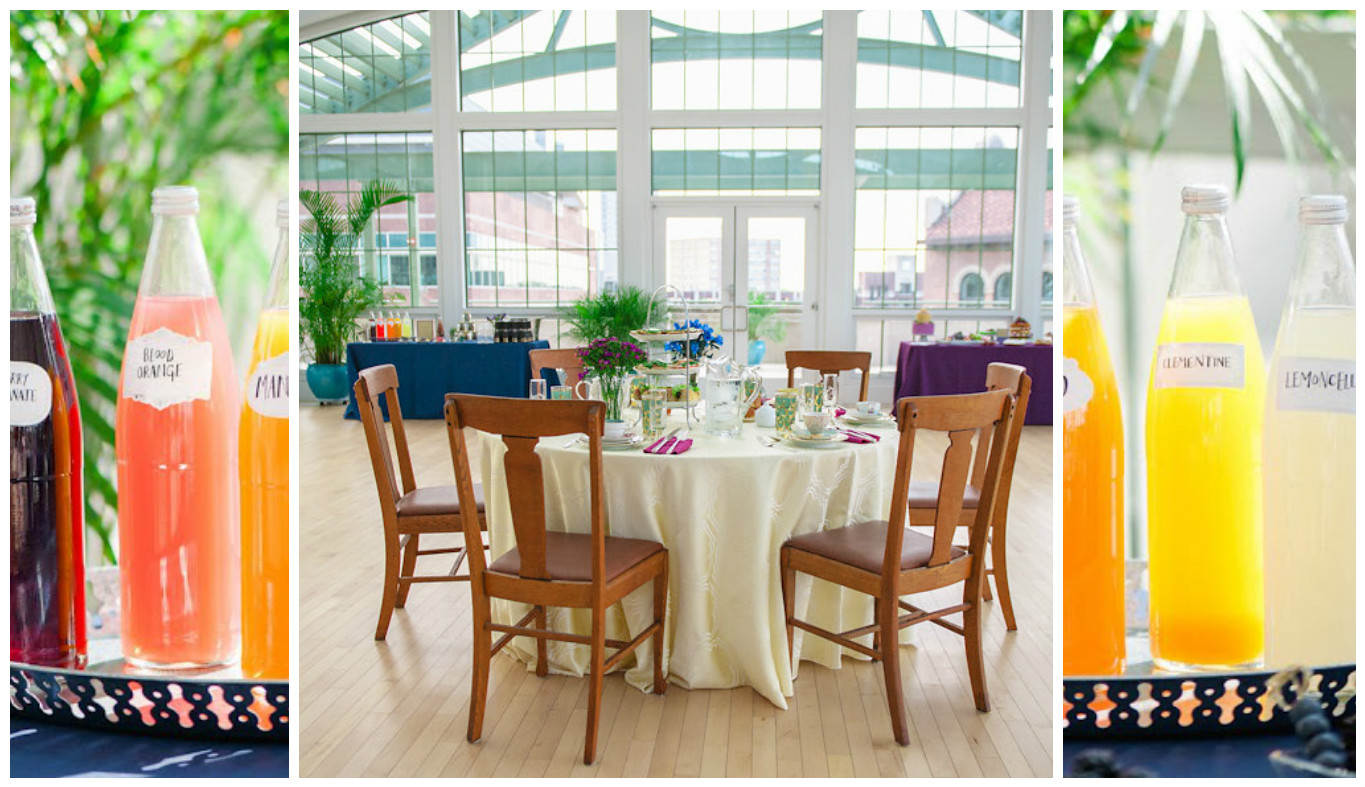 Photo: Roots of Life Photography
In this look, Ivory Ava Jacquard table linen and Cerise Classic napkins set off the vintage dishes perfectly. Gold and aqua plates, plus blue and gold glasses make for a gorgeous table setting. It's the perfect luncheon or brunch look.

Photo: Roots of Life Photography
The ivory linen provides a smooth and delicate look, perfect for showing off the soft shades of the other décor. The rock candy favors are a sweet—pun very much intended!—way to welcome guests to their seats.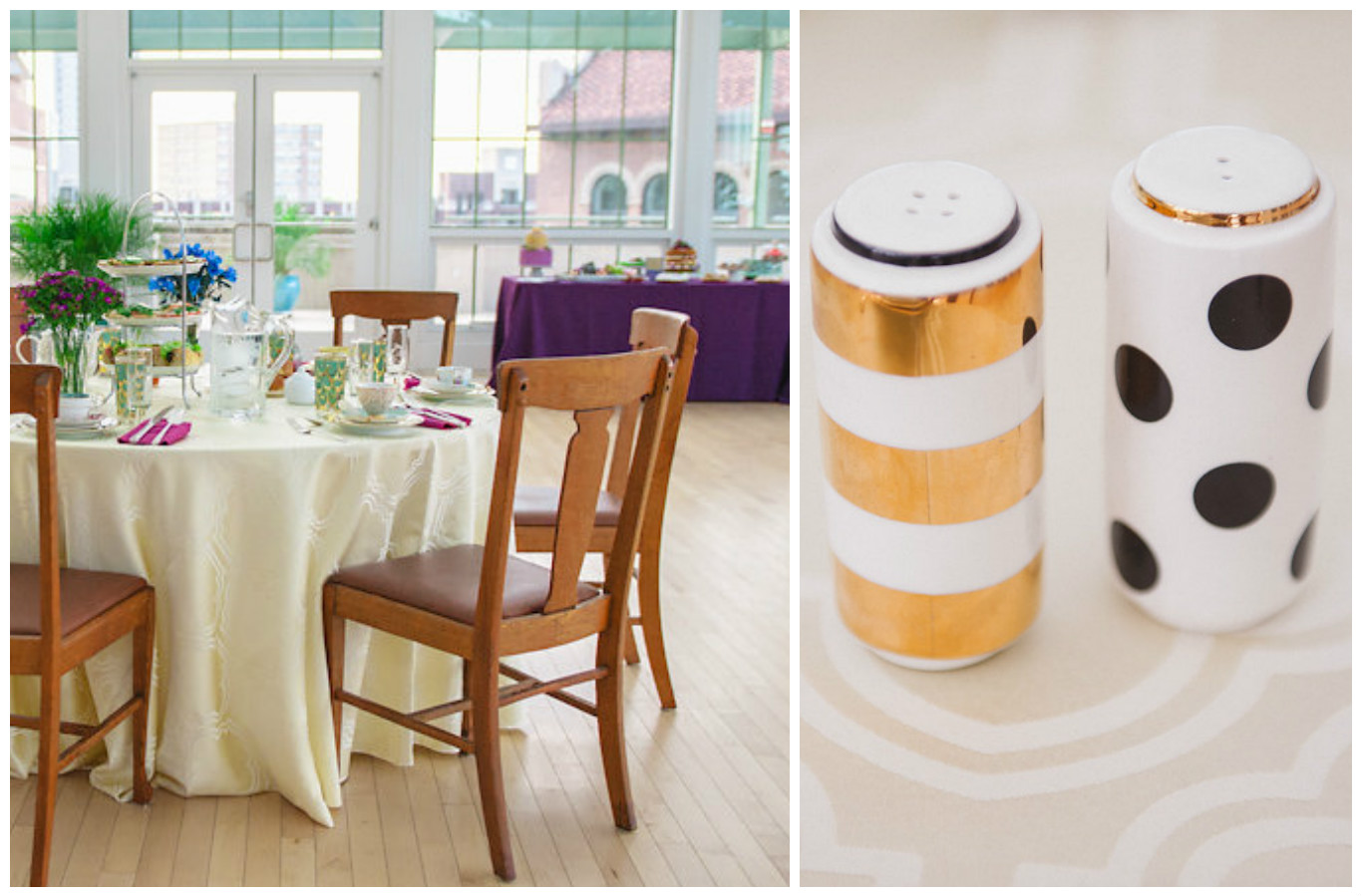 Photo: Roots of Life Photography
Other vintage-meets-modern details include the adorable salt and pepper shakers. Retro polka dots meet trendy gold stripes with this impressive duo. It's a small detail, but it's one that won't go unnoticed.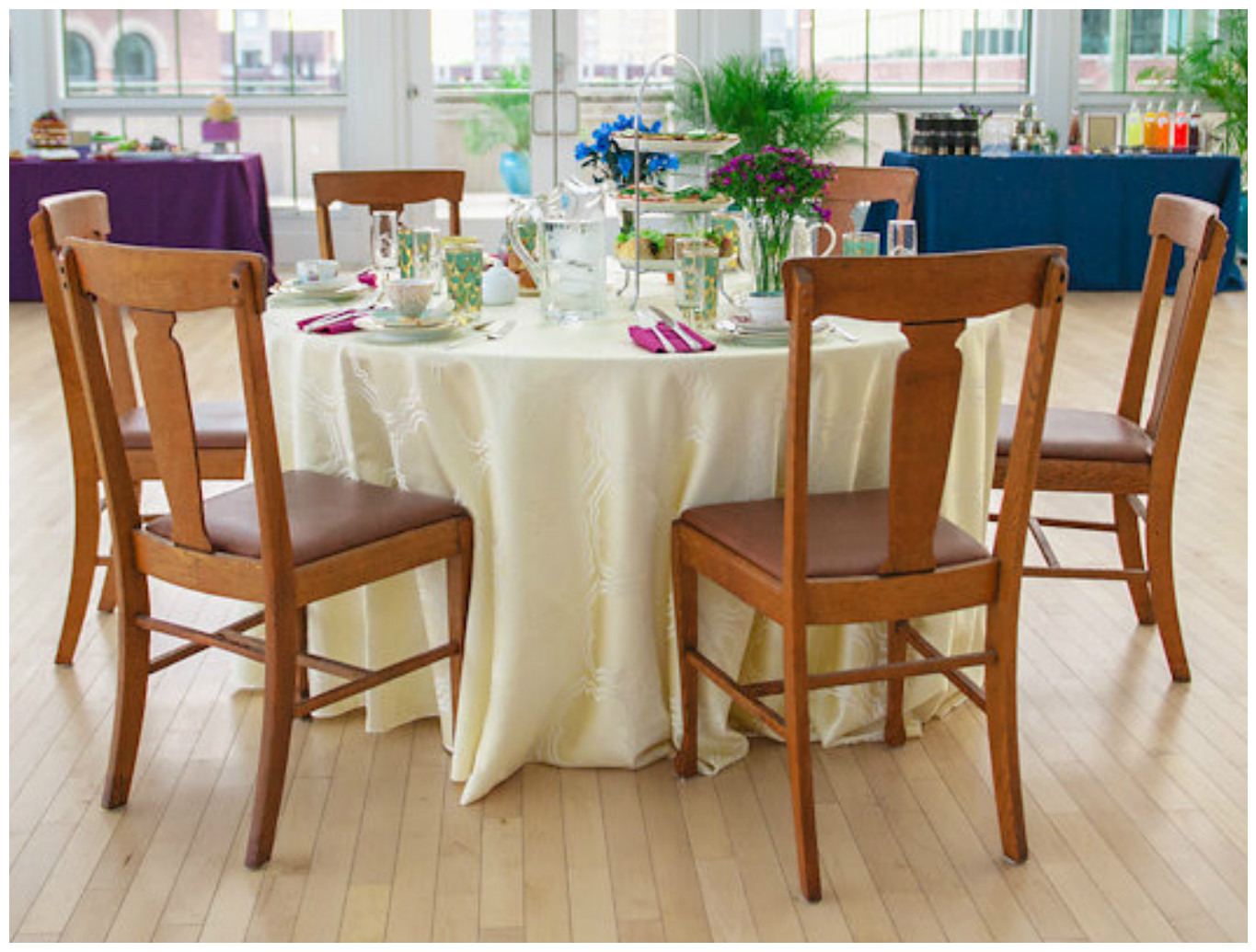 Photo: Roots of Life Photography
The whole setup is charming. The rustic wooden chairs and ivory linen make the bright green centerpieces pop. The tower of treats adds the perfect height. Accent tables featuring Navy Classic table linen and Eggplant Classic table linen ground the whole look.

Photo: Roots of Life Photography
And for drinks? Mix modern DIY sodas with cute retro paper straws in gold stripe and black polka dot patterns. This theme carries cute details all the way through, and the navy blue linen on the drink table makes the bright red, coral, orange, and yellow drinks pop.
Would you rather decorate with vintage or modern flair? Tell us how you'd do it.