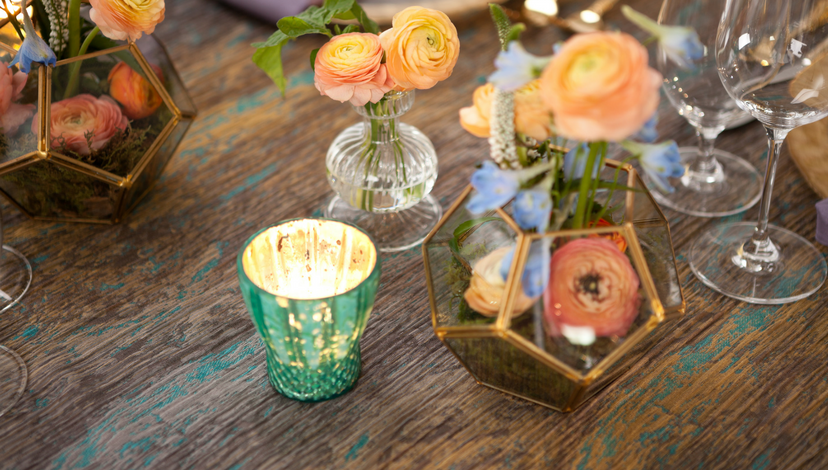 Fleur Inc.
Bring the organic, textured patterns found in nature to any event table with a new design created by BBJ Linen, The Marble Collection. This new design is available in several color combinations, including Smoky, Dawn, Chrysocolla, Pyrite, and Moonstone – each reflecting the multi-colored beauty of marble as it occurs in nature.
This new design offers the opportunity to create an elegant table that brings an elevated earthy feel to any occasion. Marble communicates richness and luxury, and is exquisite when paired with a wide range of other natural design elements.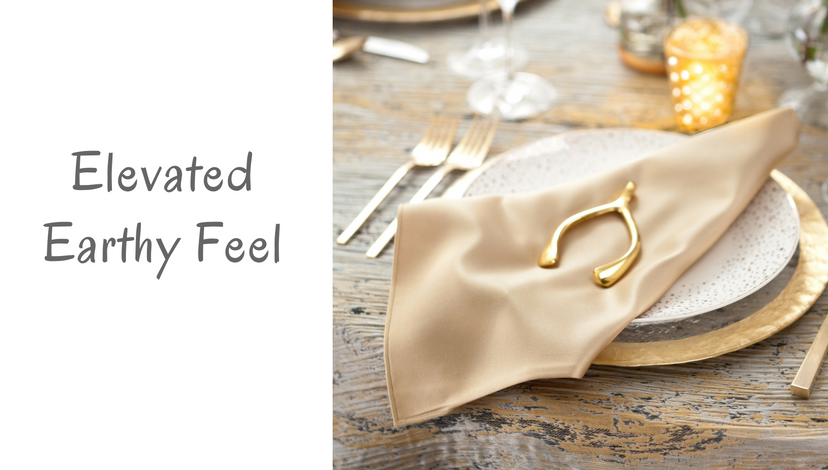 Fleur Inc.
Naturalistic Marble – The Perfect Complement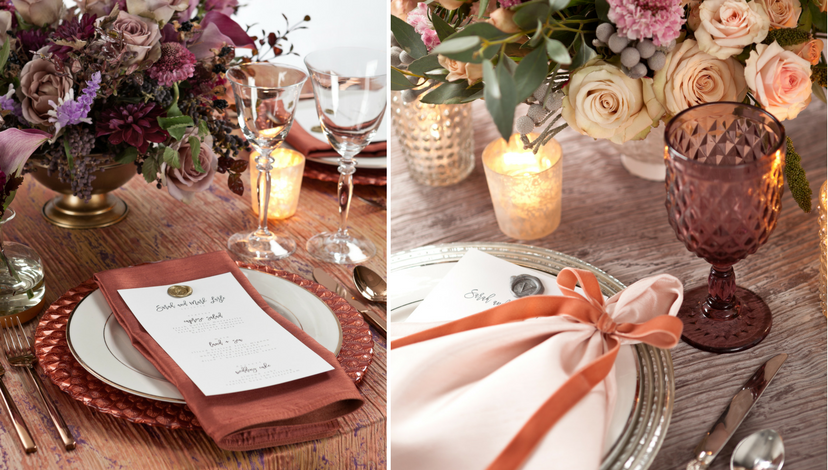 Fleur Inc.
The Marble Collection is the perfect complement to design materials such as copper, leather, steel, and wood when creating a naturalistic table design. It is also stunning and elegant when paired with softer, romantic colors, and will evoke mid-century modern when paired with brights, or the ultra-modern when matched with acrylics.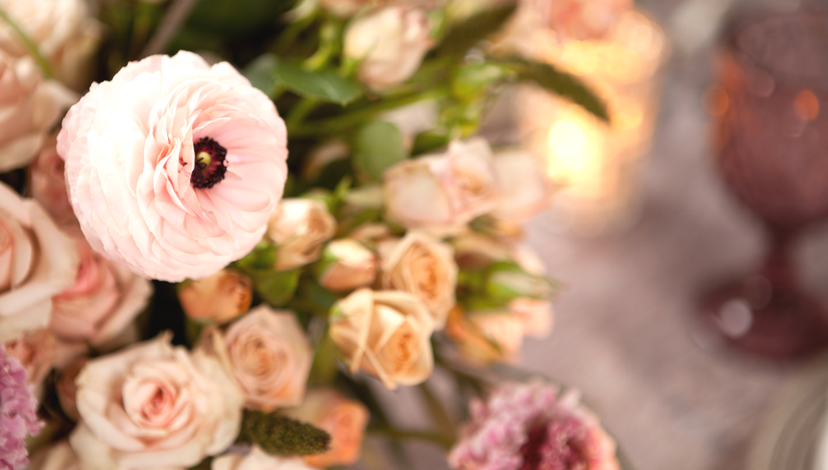 Fleur Inc.
Elegant Pairings: Marble Sets the Stage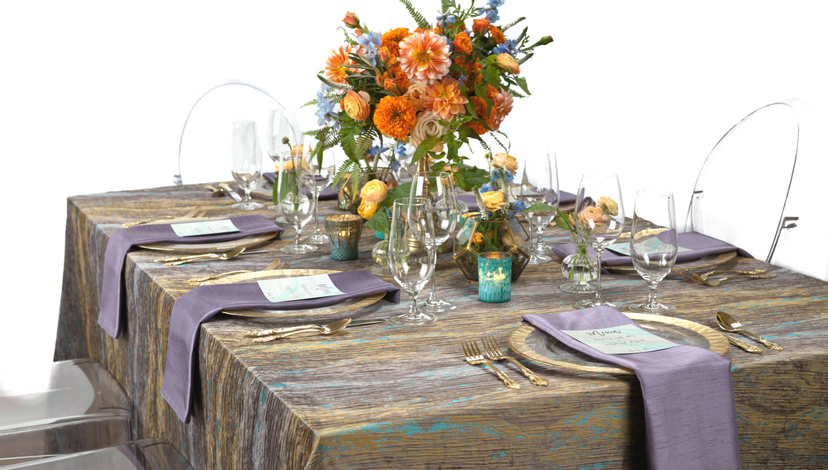 Fleur Inc.
The marble fabric can set the stage for a range of event design, and is exceptionally successful when paired with metallics. The possibilities are endless – as this new marble textile is organic, natural, and a stunning foundation for any event.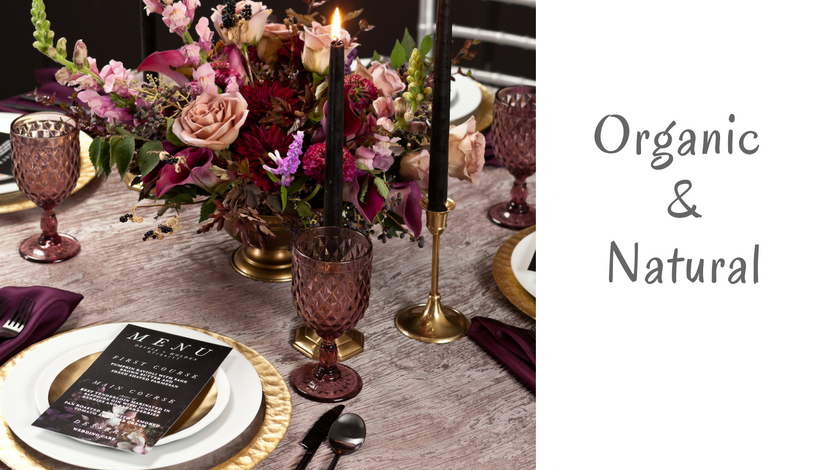 Fleur Inc.

Pyrite Color Pairings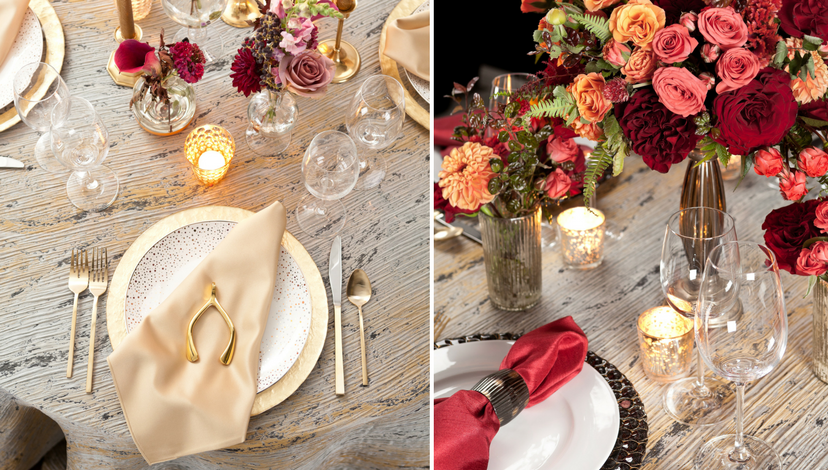 Fleur Inc.
In Pyrite, pair floral color notes of garnet, coral, and tangerine for a presentation that signals elegance. Paired with elements of gold and ivory, or black and red, the table will gleam with luxury. Match black, gold, or silver chairs for even more drama.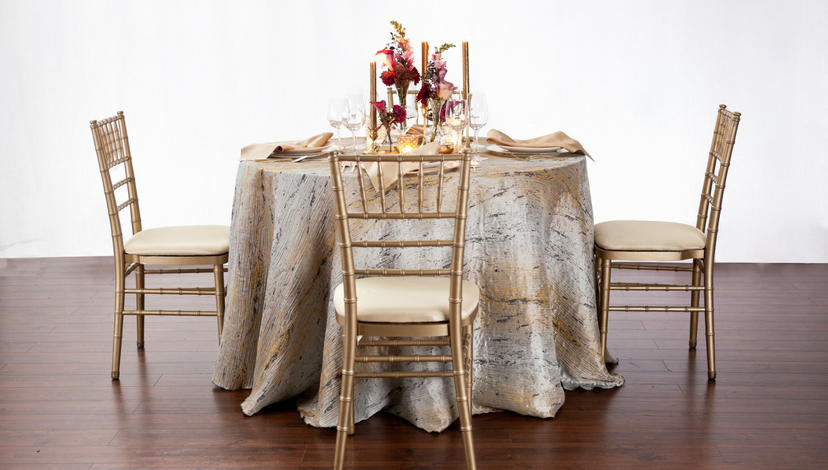 Fleur Inc.
Dawn Marble Linens: Coral Matched with Plum and Purple
Fleur Inc.
The marble table linens in Dawn create a stunning palette when used with plum and purple as a contrast against the bright coral of the sunset inspired pattern. When used with an Luxe Apricot chargers, the table gleams and comes alive. Rose gold flatware is a stunning complement.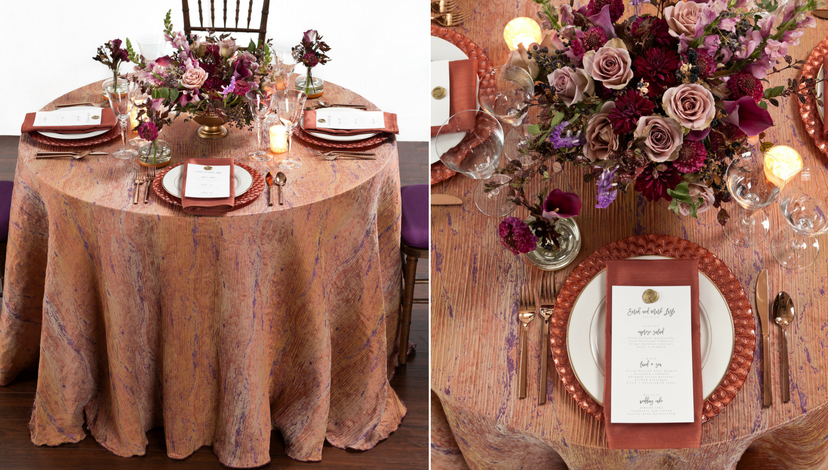 Fleur Inc.
Moonstone Marble with Metallics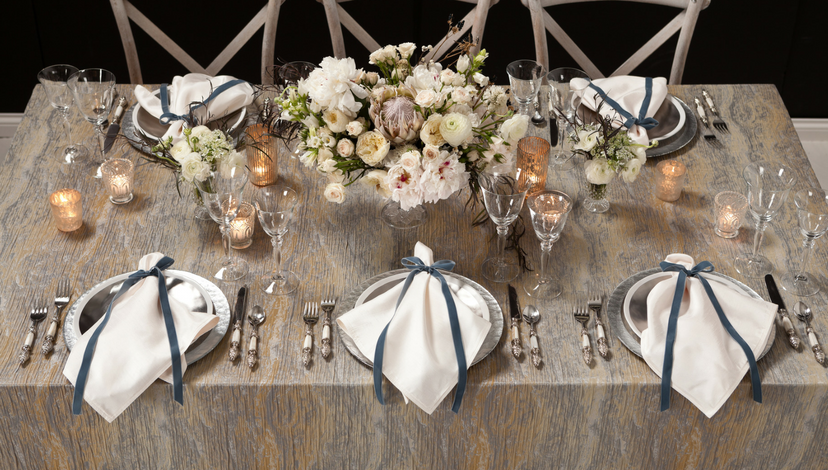 Fleur Inc.
Moonstone Marble table linens, when combined with ivory, gold, and silver, can bring your design to the next level. Silver flatware and tableware rimmed in sparkling silver can create the foundation for an unforgettable, elegant table design.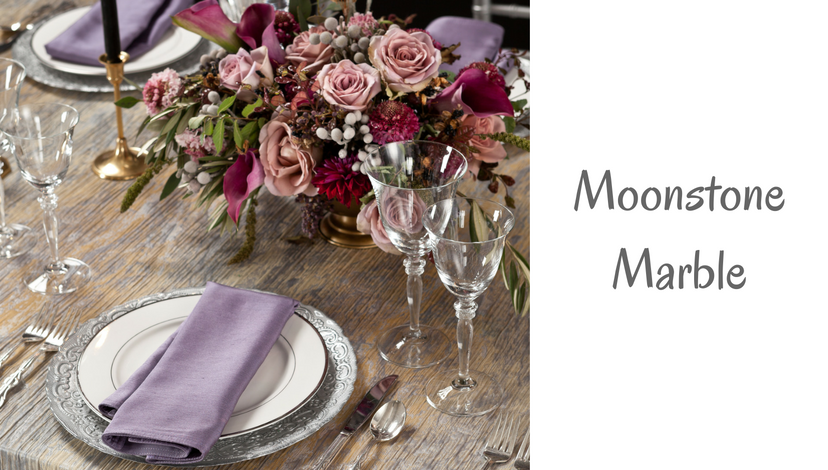 Fleur Inc.
Chrysocolla Marble and Floral Notes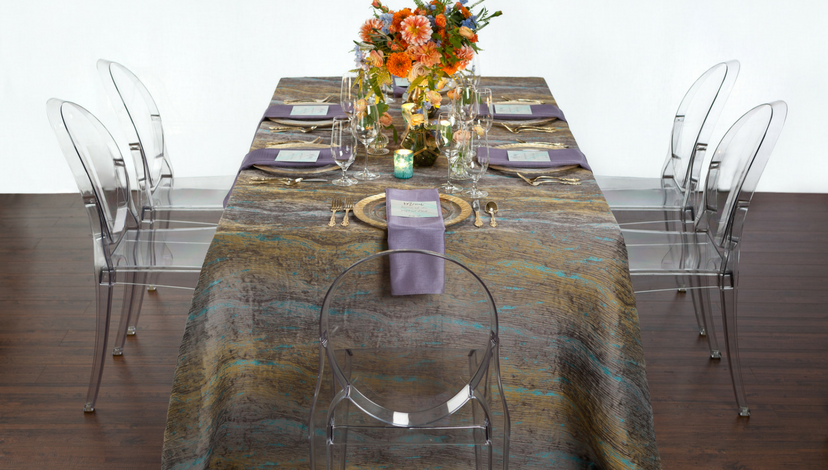 Fleur Inc.
Chrysocolla Marble table linens feature the greenish blue of copper silicate that works beautifully with floral notes such as chartreuse, fern green, and marigold. Gold flatware and Gold Rim chargers give a table design an exotic, organic glow. Add turquoise to your design, with goblets in gold for a dramatic appeal.
Fleur Inc.
Versatility to the Max: Marbled Table Linens
Fleur Inc.
This new design is exceptionally versatile, and gives a fresh, new way to present a table design, from the ultra-modern to the organic.
Fleur Inc.