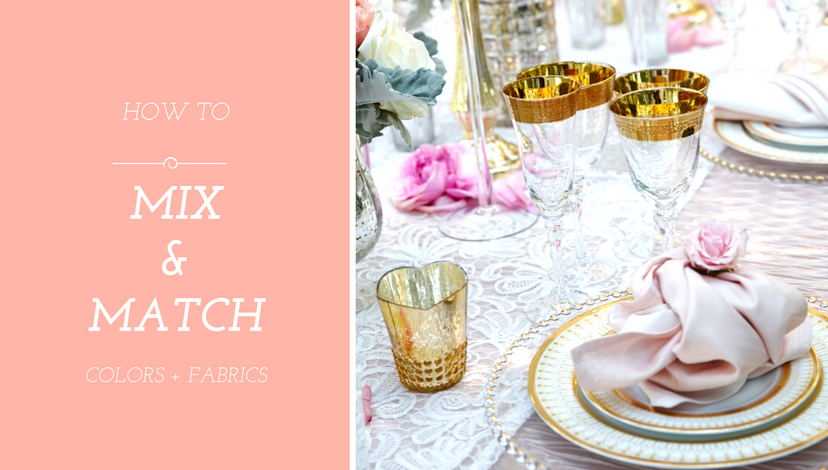 Dennis Lee Photography | Wandering Tree Estate
Do you want a truly inspired table design? Mix and match colors and textured fabrics to create a unique look that is truly unforgettable. Pairing fabrics of different weights, colors, and textures lends a gorgeous richness and elegance to any special occasion.
Here's how to mix and match table linen and accessories for a one-of-a-kind look.
Pair Decadent Textures for an Opulent Shimmer
Using contrasting textures with linen and overlays is a technique that savvy event planners rely on to create a dramatic, gorgeous design that every guest will remember. Start by choosing the color and textural design of the tablecloths as your base for building a fresh and exciting look.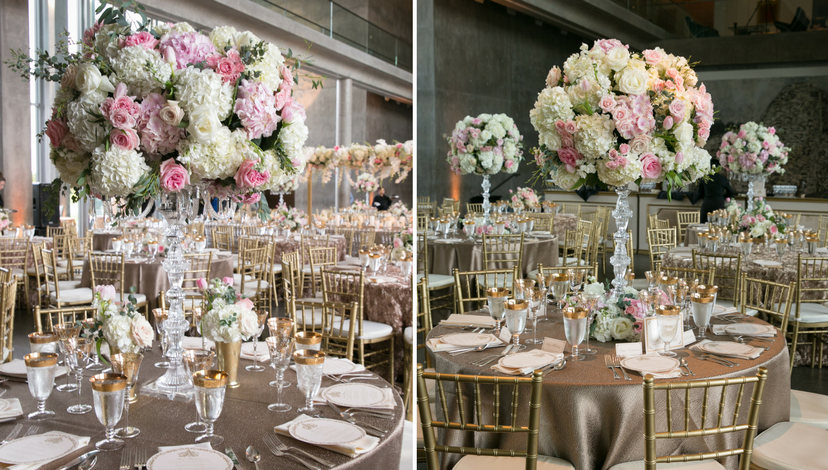 Tracy Autem & Lightly Photography
Two table treatments in the room create a wedding design that shimmers with opulence and glamour. Champagne Côtier table linens and Champagne Corsage table linens with a luxurious drape on alternating tables bring a sparkling, luminous shine to the occasion.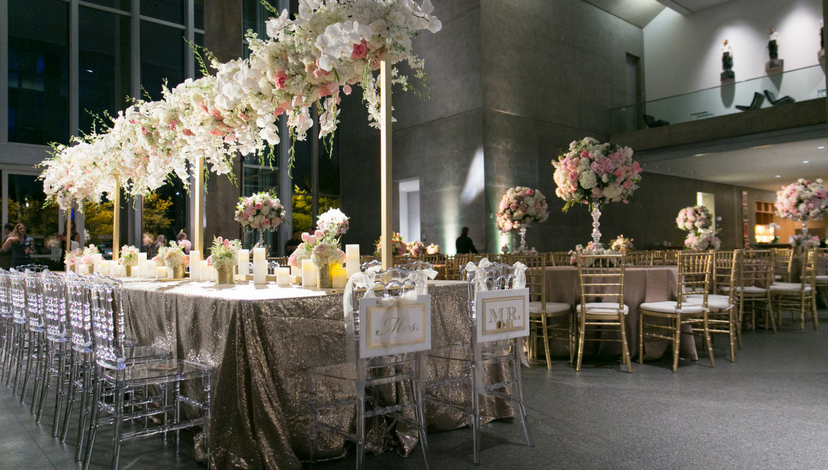 Tracy Autem & Lightly Photography
Create Charm & Elegance by Layering Textures
Create a sensational wedding table by layering a rich texture, such as Cameo Rhythm table linen, with the charming, subtle contrast of a lovely lace-inspired runner such as White Aria table runner. Paired with the delicate pale softness of a Cameo Shantung napkin, this layered look creates beautiful effect.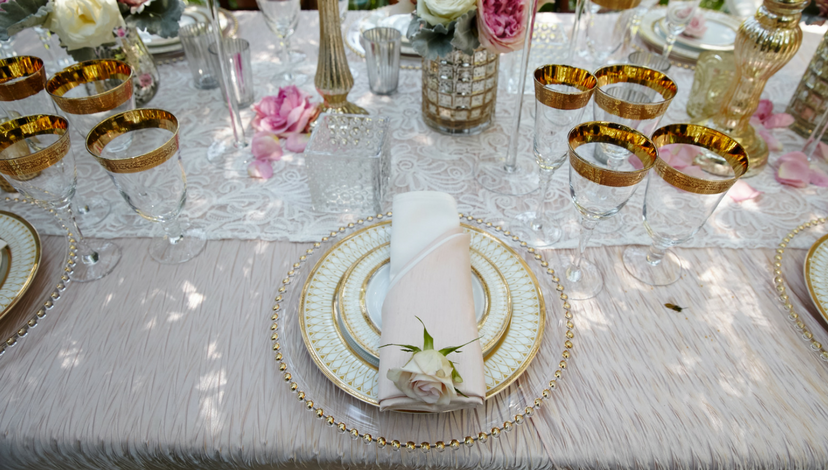 Dennis Lee Photography | Wandering Tree Estate
A closer look at this stunning tablescape reveals how the delicate pale pastel napkins lend a soft, subtle luxury to the overall design.
Add Drama with Unique Napkin Folds
Dennis Lee Photography | Wandering Tree Estate
To create a stunning effect, layer napkins in a contrasting muted pastel for a light, airy effect, or a darker hue to bring added drama to your floral designs. In this table setting varying the napkin folds and adding a fresh rose, brings even more opulence and texture to this lovely wedding table.
Event and wedding planners now have more options than ever, with gorgeous patterns, textures, and sheer linen that glitter and sparkle for added glitz and glamour.
It's all in the details. Create a dramatic table design that is above and beyond the ordinary by splurging on colors and textures, layer upon layer, for a flawless, picture-perfect event.
{{cta('392cc8dc-4018-4a0f-9247-3b3f2948b445')}}