Photo Credit: Allen Tsai Photography
At many events and weddings nowadays, hosts offer more than cake for dessert. Elaborate, multi-tiered confections are complemented by smaller offerings, making the sweets table a popular choice, popping up at events of all types. Planning a stunning sweets table isn't difficult—dessert can look incredibly elegant with the right touches to the table. In two looks, we're showing you today how to create a flawless looking dessert table at your event.
Outdoor Opulence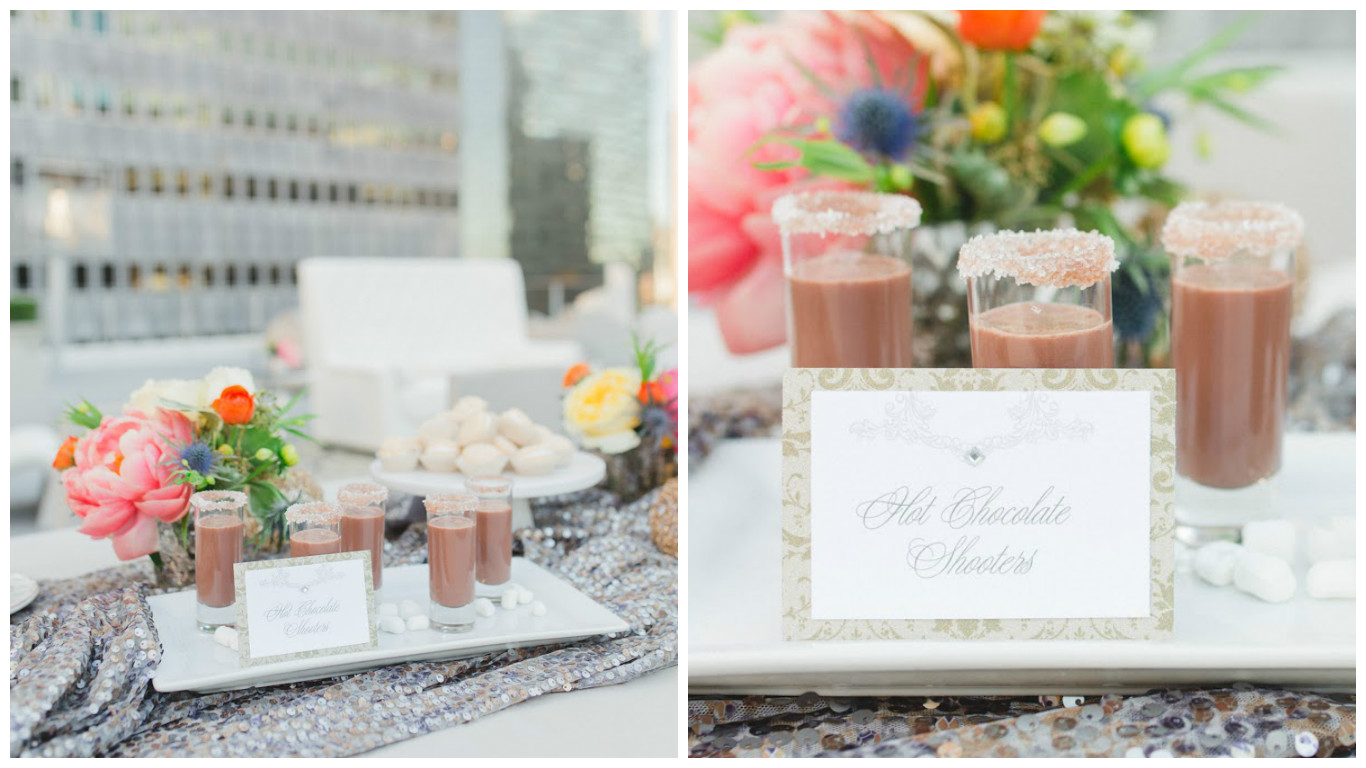 Photo Credit: Allen Tsai Photography
First up is an outdoor look. Cupcakes, a two-tier wedding cake, macarons, cookies, and hot chocolate shooters offer guests a variety of ways to indulge. Crystal sugar on the rims of the hot chocolate shooters complement the sequin table linen perfectly, showing off sparkle from all angles.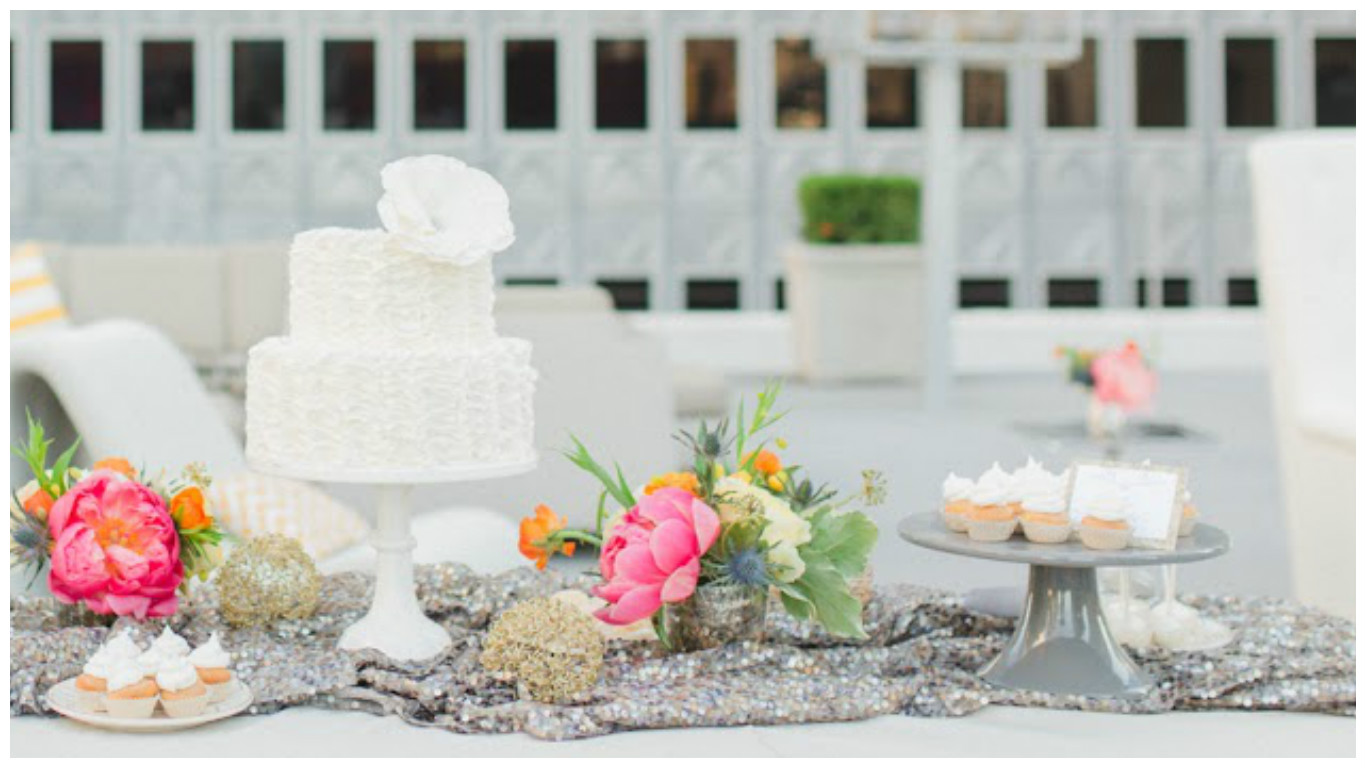 Photo Credit: Allen Tsai Photography
Because the desserts are white and classic looking, the perfect way to add some color to the table is with flowers. This keeps the table crisp and modern looking, and also allows the desserts to really grab guests' attention. No matter what type of dessert you prefer, there's no denying this look is delicious.
Natural Sparkle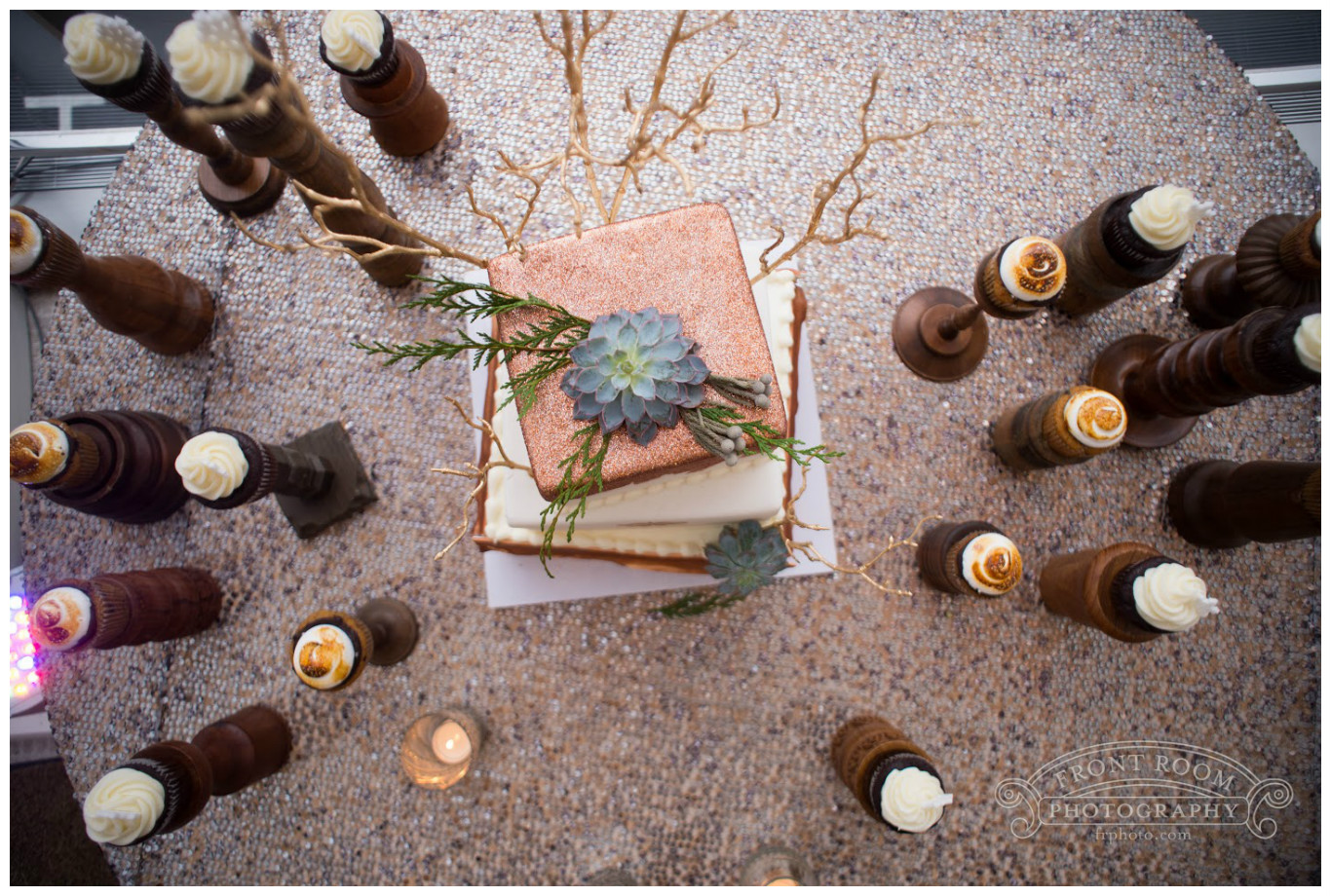 Photo Credit: Front Room Photography
If you want something dramatic, trade in dessert plates for candlestick-esque dessert holders. For this event's sweets table, torched marshmallow cupcakes sit atop tall, thin cupcake stands for added excitement. They surround a square, tiered cake with a copper top that matches perfectly with the sequined table linen.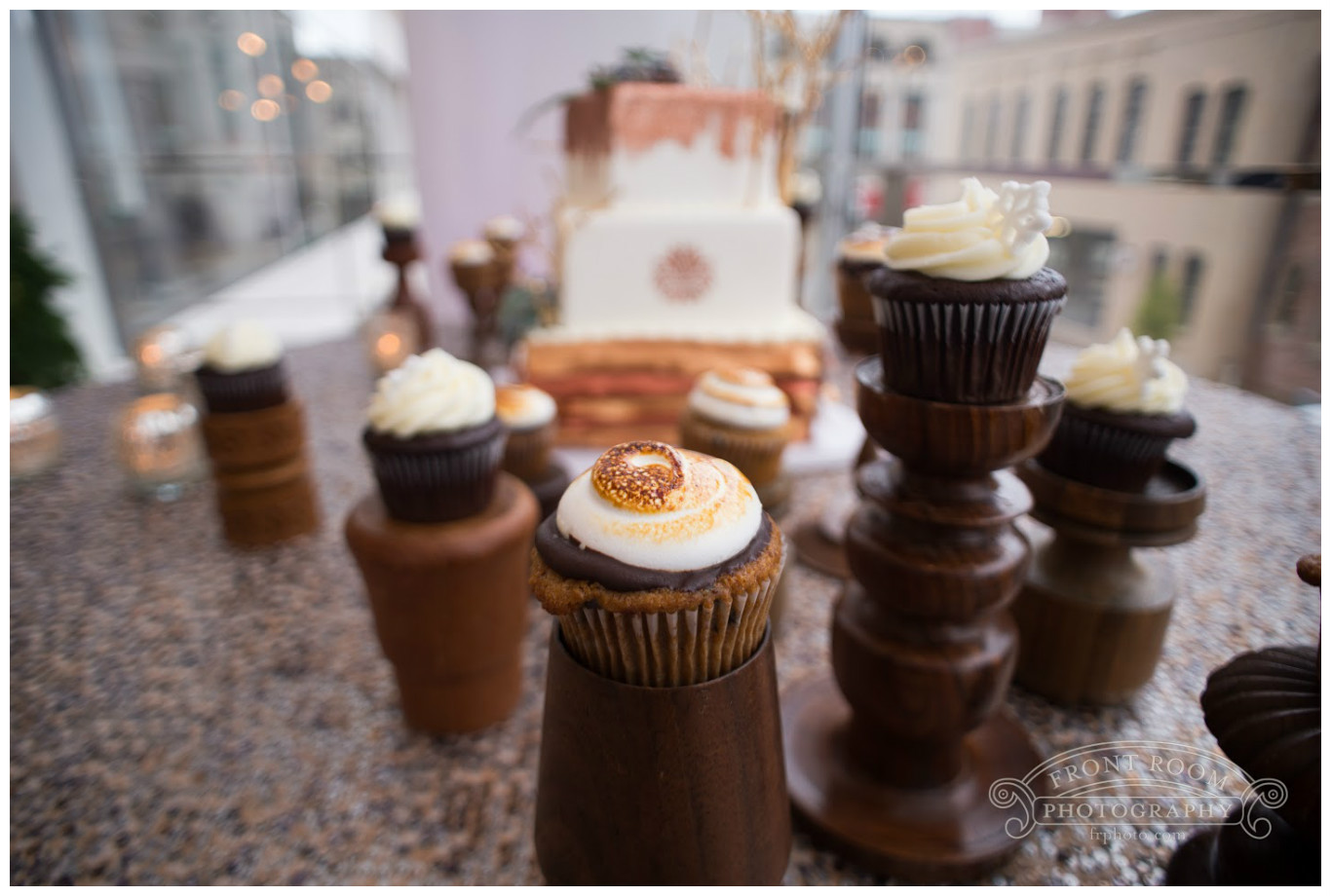 Photo Credit: Front Room Photography
Shades of tan, brown, bronze, and copper look amazing on this sweets table, and the contrast of the white frosting, marshmallow, and fondant make everything else stand out. For a nature-inspired look, branches and air plants adorn the cake. We love how much thought went into this décor.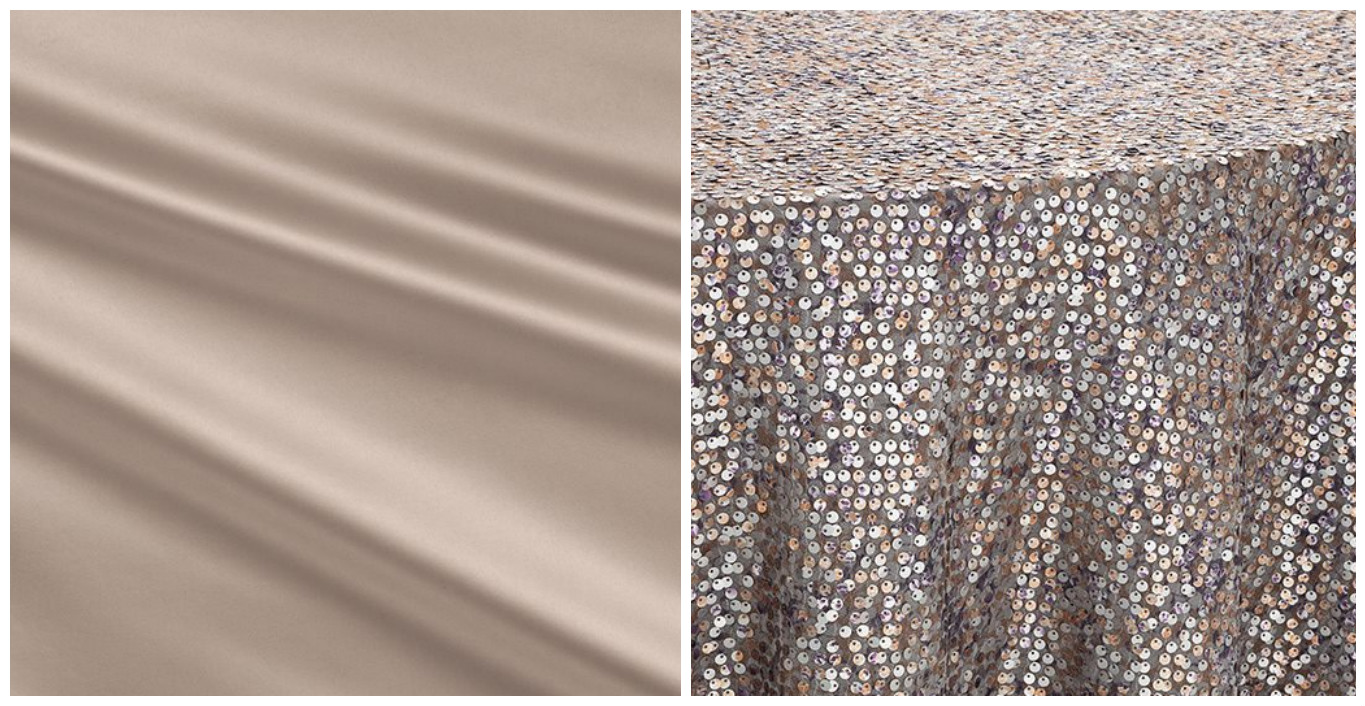 To get this sweet look at your dessert table, top Taupe Lamour table linen with Mercury Sequin overlays. The glitter of the sequin is the sparkle you've been looking for.
Did you have a sweets table at your wedding or last event? Tell us what it looked like, or show us—tag us on Instagram at @bbjlinen.
{{cta('d7e99017-c534-41a6-8f0b-a6551f1b607f')}}