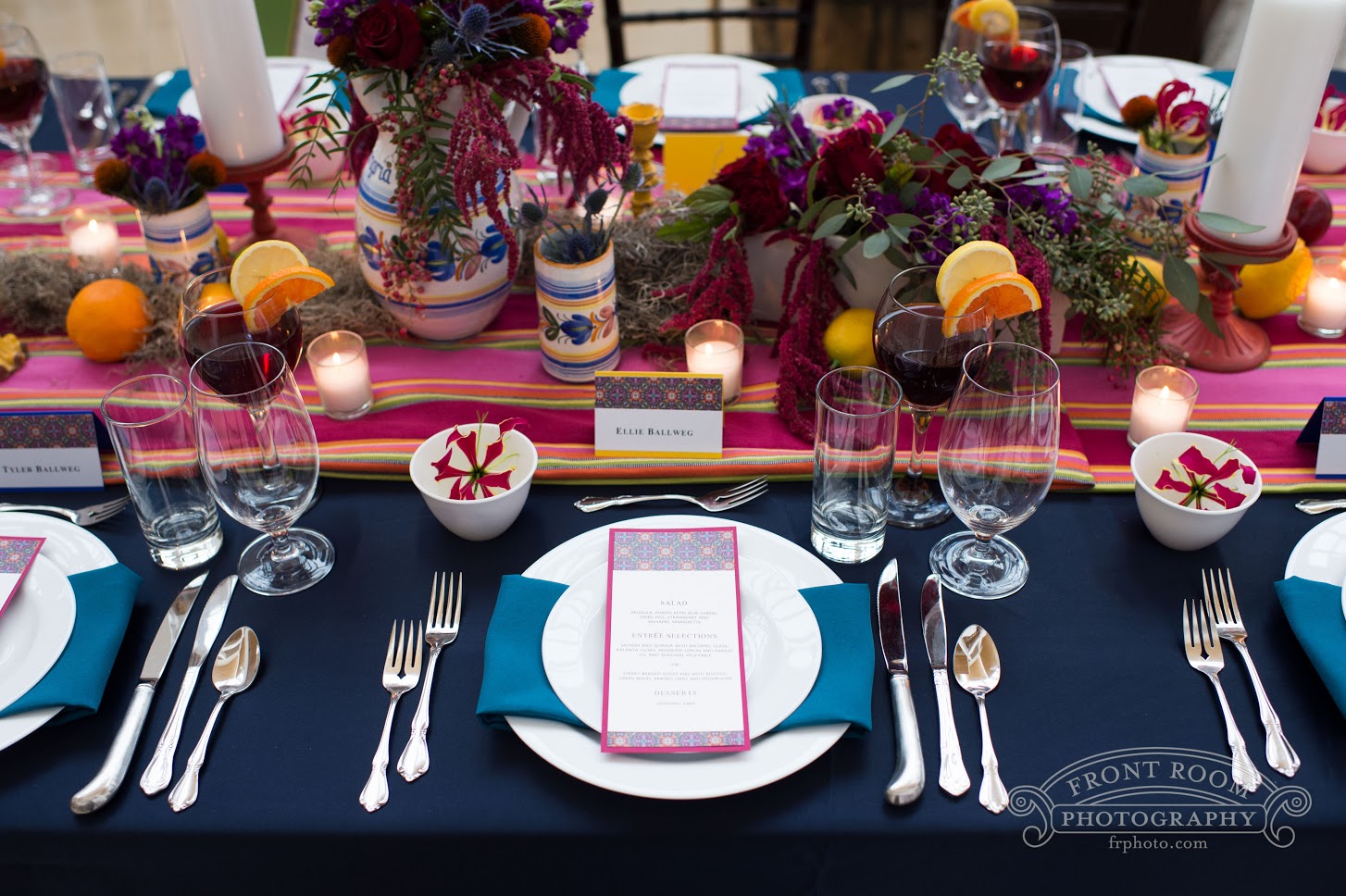 Photo Credit: Front Room Photography
Summertime is perfect for sunshine and sipping Sangria, the fruit-infused wine drink. In addition to being a delicious drink, Sangria is the perfect inspiration for a summertime tablescape. It's got bold, rich hues, and when paired with navy blue and teal, it's reminiscent of a vacation to a villa.

Photo Credit: Front Room Photography
If you're looking for a perfect look for your July event, this one might be it. When you walk into the room, you'll be delighted by a party-ready look on the tables.
In this look, a rich Navy Lamour table linen provides an elegant background. Down the center of the tables, the Del Sol overlay adds a punch of summer color. Berry, pink, green, orange, and yellow combine beautifully for this addition, mimicking the look of the red wine, oranges, and other fruits that typically make up Sangria.

Photo Credit: Front Room Photography
Take a seat and take a sip at this wine-themed occasion. Each place setting is adorned with bright, color-coordinated menu cards, as well as Caspian Twill napkins which match beautifully with the table linen.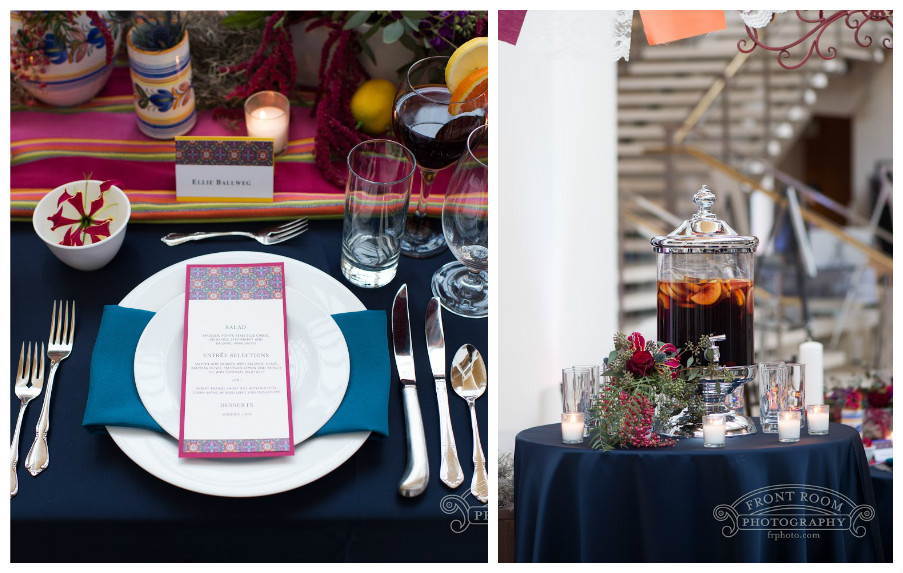 Photo Credit: Front Room Photography
We love the way the colors play off of each other on this tablescape. And what would a summer Sangria-themed party or event be without, well, Sangria? We love the gorgeous yet convenient drink dispenser that this occasion has! It's the perfect centerpiece on its display table, tall and rich looking.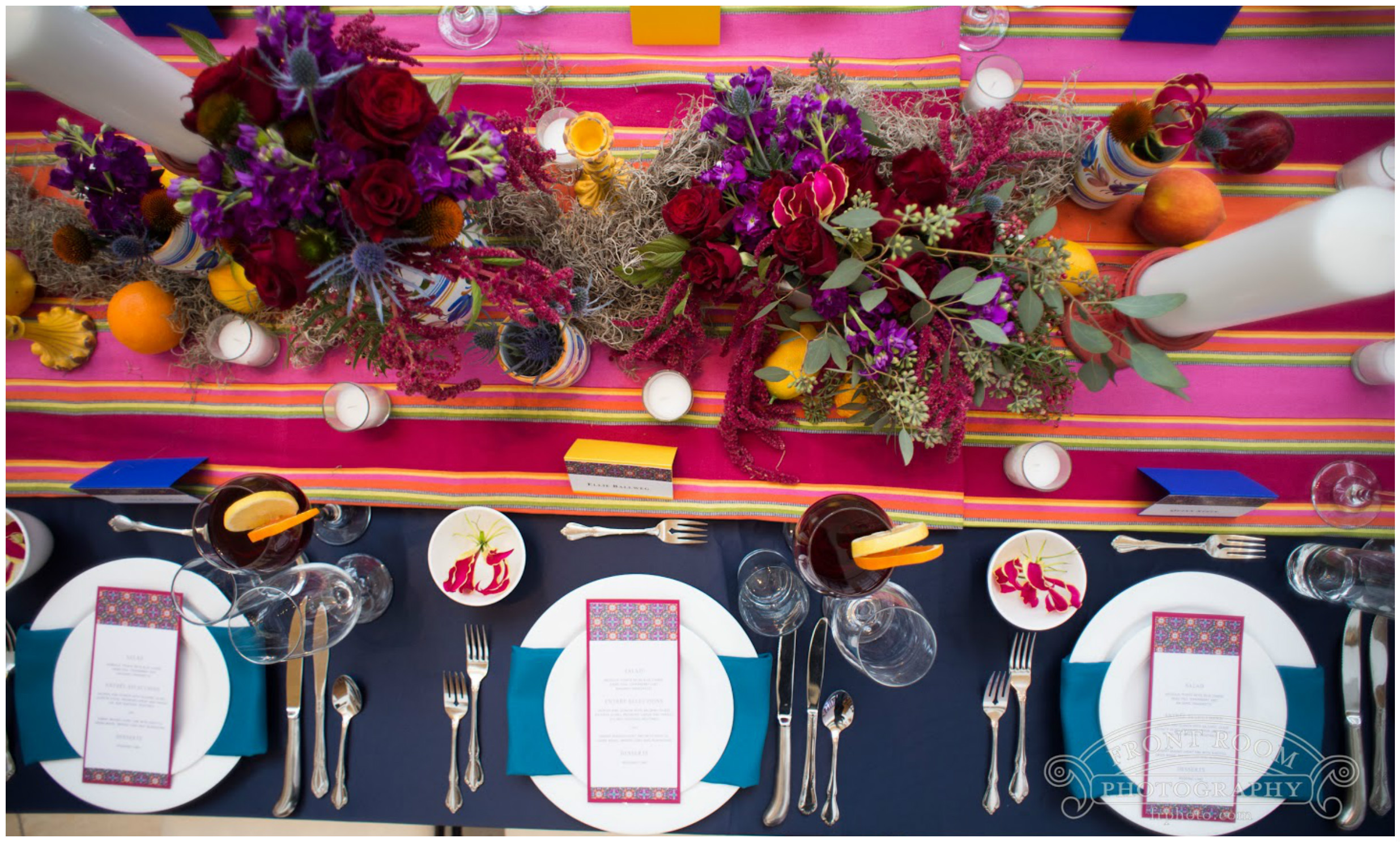 Photo Credit: Front Room Photography
The aerial view is lovely, too. Bold, eye-catching white pillar candles complement the bright table runners, and gorgeous, intricate bouquets line the center of the table. We love how bright this tablescape is, it's the perfect palette for a summertime soiree.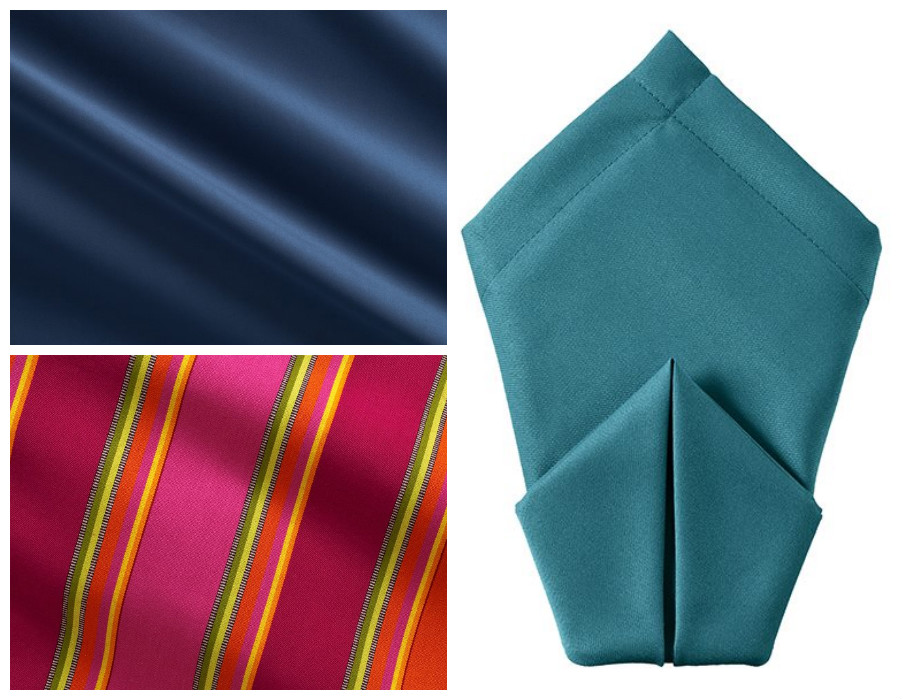 To get this look for your own event, it's easy! Use our Navy Lamour table linen, the Del Sol Overlay, and the Caspian Twill napkin.
What's your favorite part of this look?