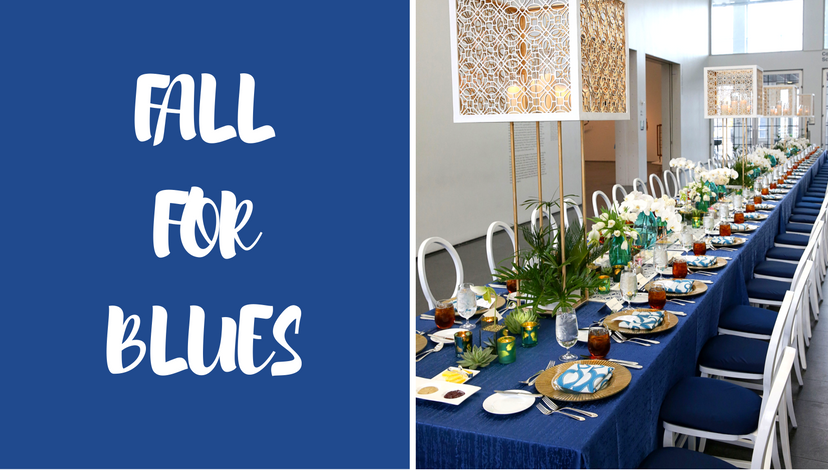 This autumn, there's every reason to love blue! Not only have fashion gurus proclaimed blue as one of the leading fall 2016 colors, but it's also one of the hottest colors in event décor.
From strong blues to light and airy blues, there's a blue you're sure to love. With such variety and versatility in the blue family, it's sure to make any occasion distinctive and memorable.
Strong and Trendy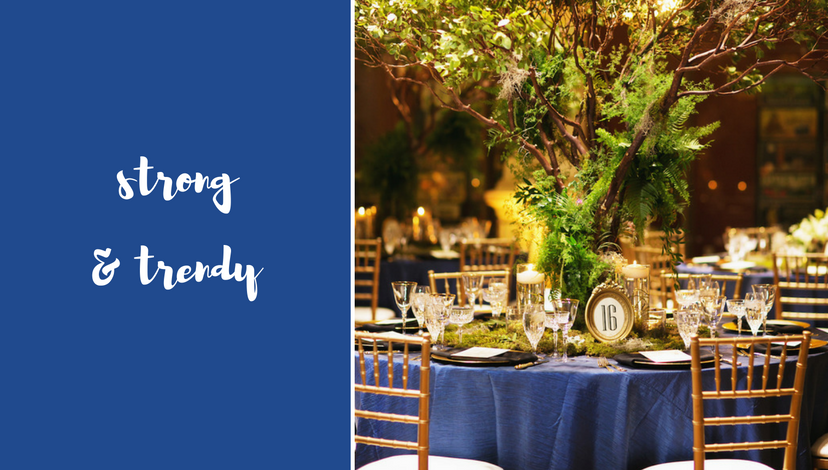 A not-quite-navy blue like Riverside, one of Pantone's fall colors, can be every bit as formal as black, but it's so much more trendy. Capitalize on strength and drama with linen selections from the Navy Shantung collection. Mix in some greenery and gilt, add shine in candlesticks and crystal, and your guests will party on, no matter what the occasion!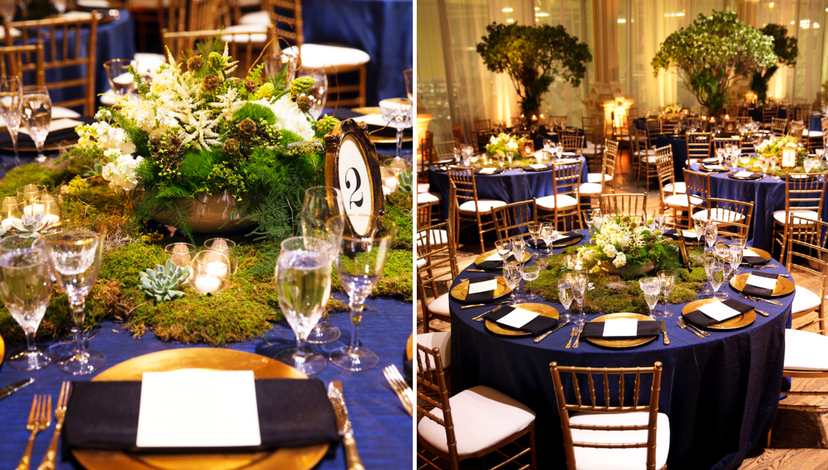 Light and Delicate
Make a splash at your next event by "going overboard" with light blue linen. Mix solids with subtle patterns, or layer your blues with soft tones. Accentuate with white or moodier blues for contrast.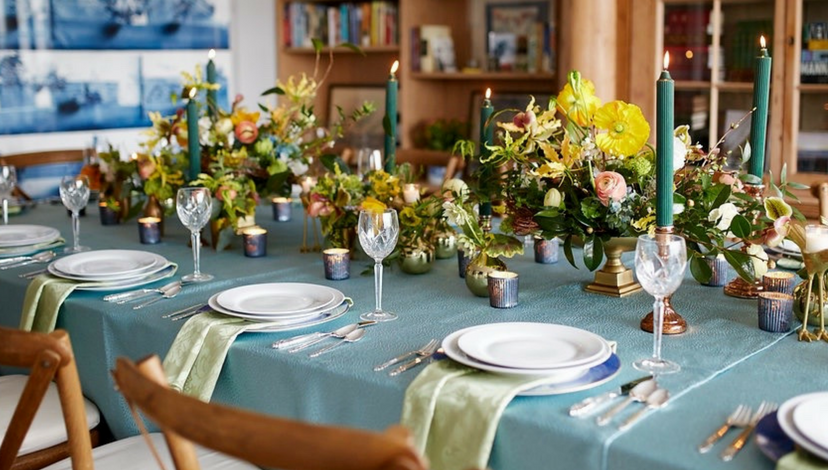 Exuberant and Playful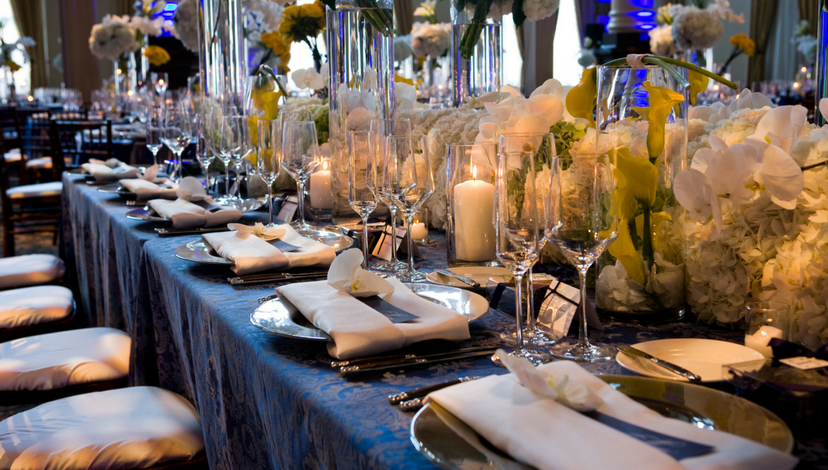 Create any mood you wish with fine linen. Patterns and impressive woven jacquards are lighthearted in spirit, but charmingly adaptable. Bank on its neutral character and add white, pale gray and light, airy blues for a restrained setting. Go for whimsical appeal by adding some heartier blue and green accents. It's blue served up your way!
Graphic and Modern
Who says graphic design can't make an appearance at a corporate event. Showcase a thoroughly modern corporate culture with bold patterns like Federal Honeycomb, and build your statement with gold-banded dinnerware and gleaming accessories, for an award-winning event.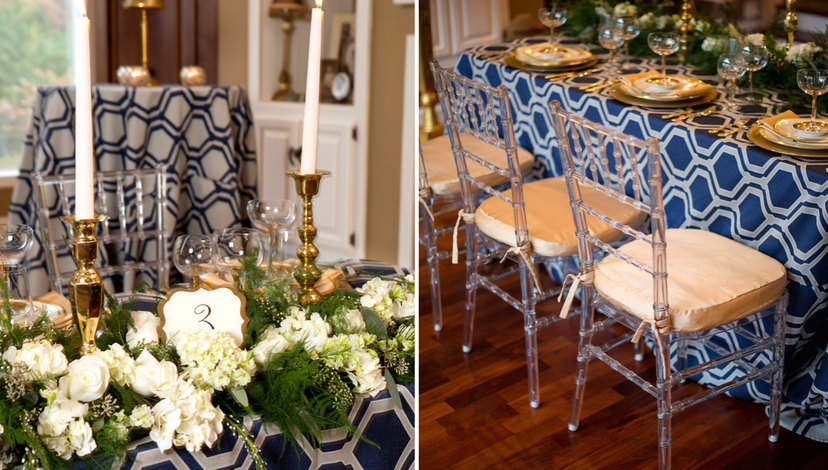 Refreshing and Tranquil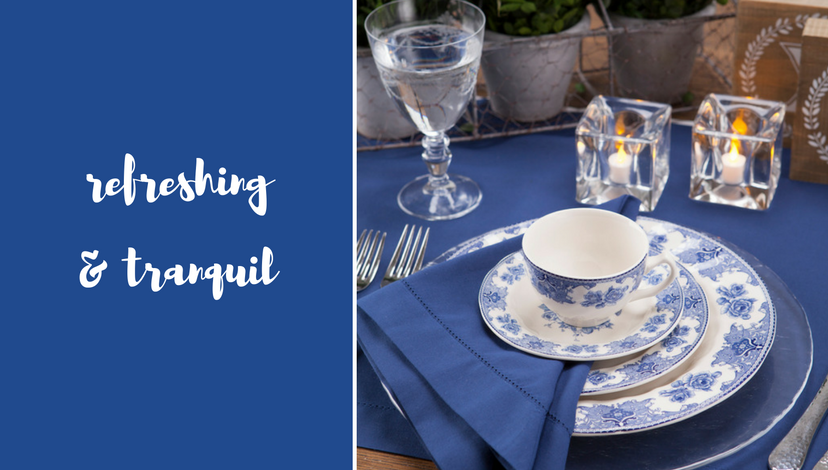 Drape a table in navy, but then gather inspiration from the colors of summer blooms and refreshing blue and white china that speaks of time-honored traditions. What a perfect setting for an innovative and unexpected bridal luncheon or tea!
Neutral, but Edgy – There's a Blue for Everyone
Blue is new for fall in all its hues, from the pale sky to deepening storm cloud — if you're ready to take a dip into the unexpected, choose blue this season.