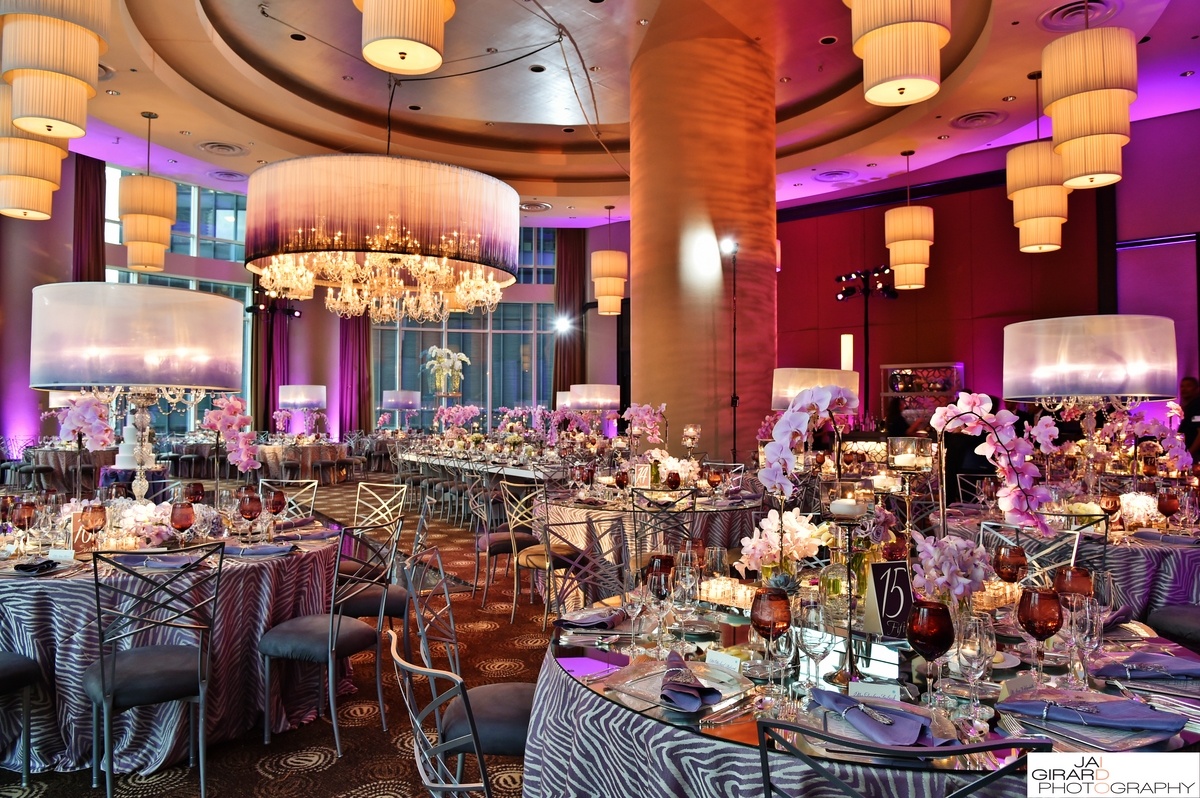 Photo Credit: Jai Girard Photography
A common theme that we see when we work with event planners is clients who want to use one color and only one color for their whole event. There are great ways to use only one color, and flexing creativity with textures and patterns, and fabrics are our favorite way to do it. Check out this inspiring look for a monochromatic event.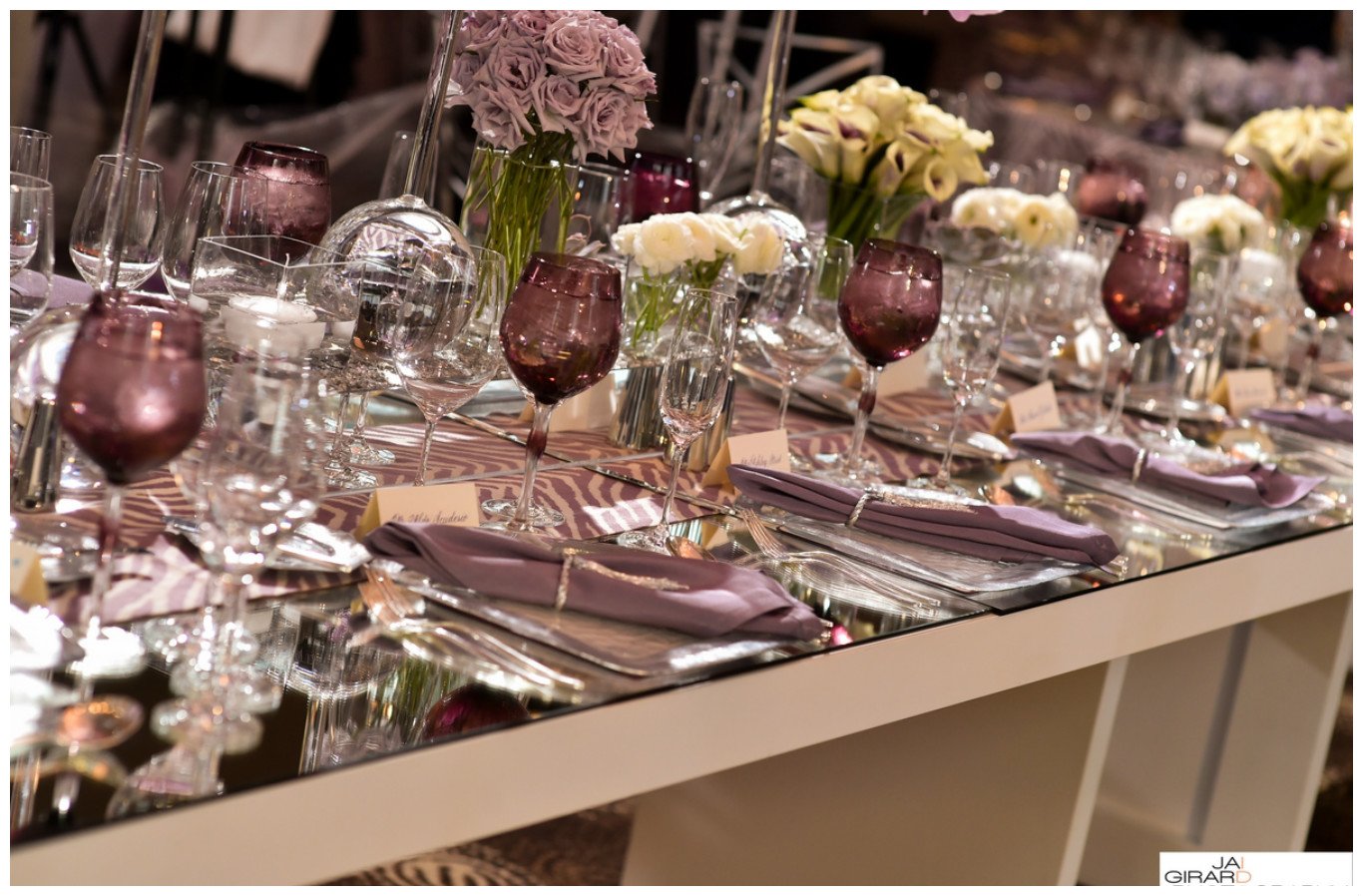 Photo Credit: Jai Girard Photography
At this event, smoky lavender was the color that inspired the entire look. This choice presented the opportunity to incorporate smoked wine-colored glasses for the drinks, and the shade accented the flatware on the table perfectly.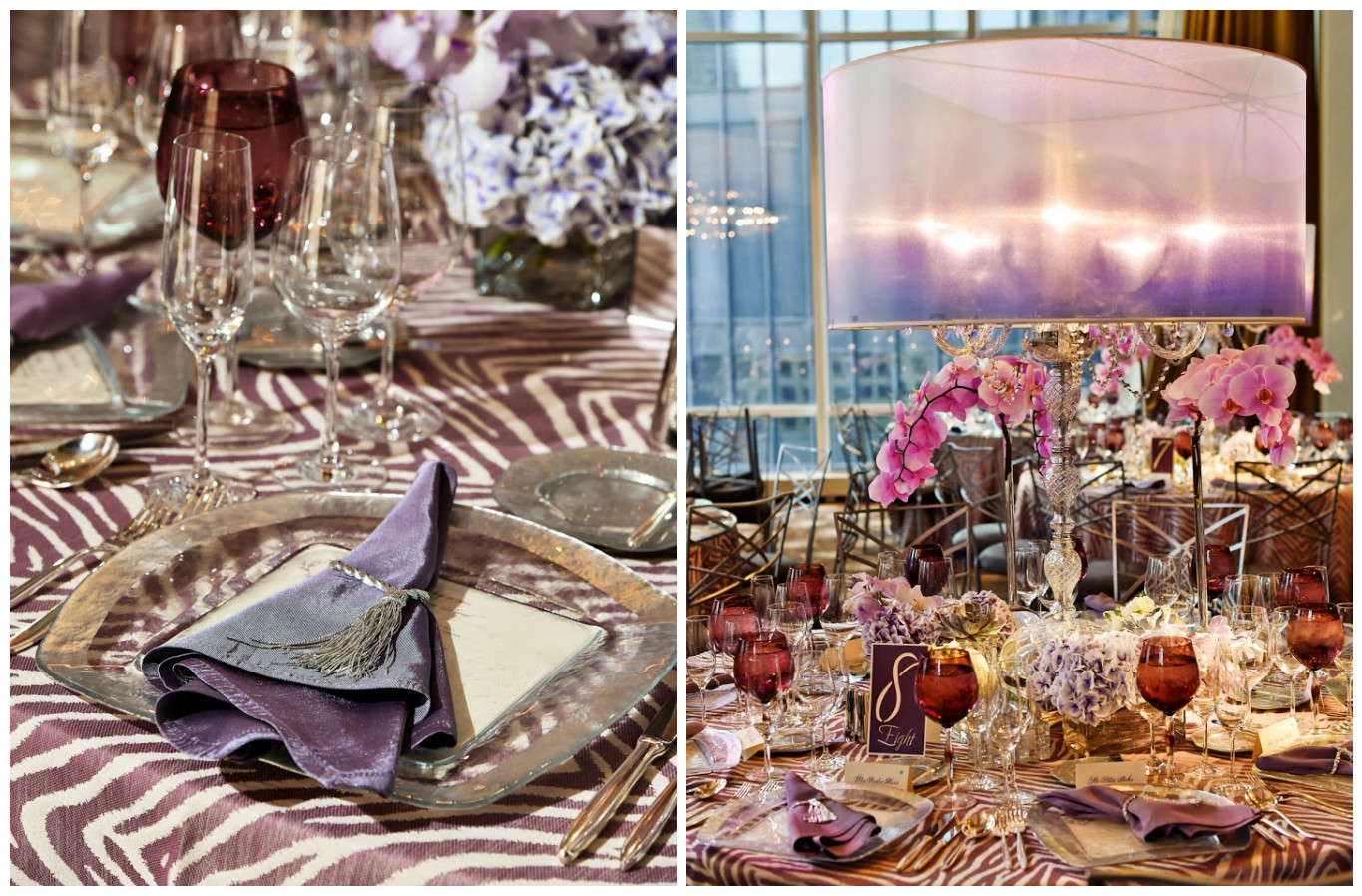 Photo Credit: Jai Girard Photography
Each guest was greeted with tables adorned with stunning orchids and a bold, unique lamp as the centerpiece. To create more drama, instead of using solid-colored linen, the perfect choice was patterned linen.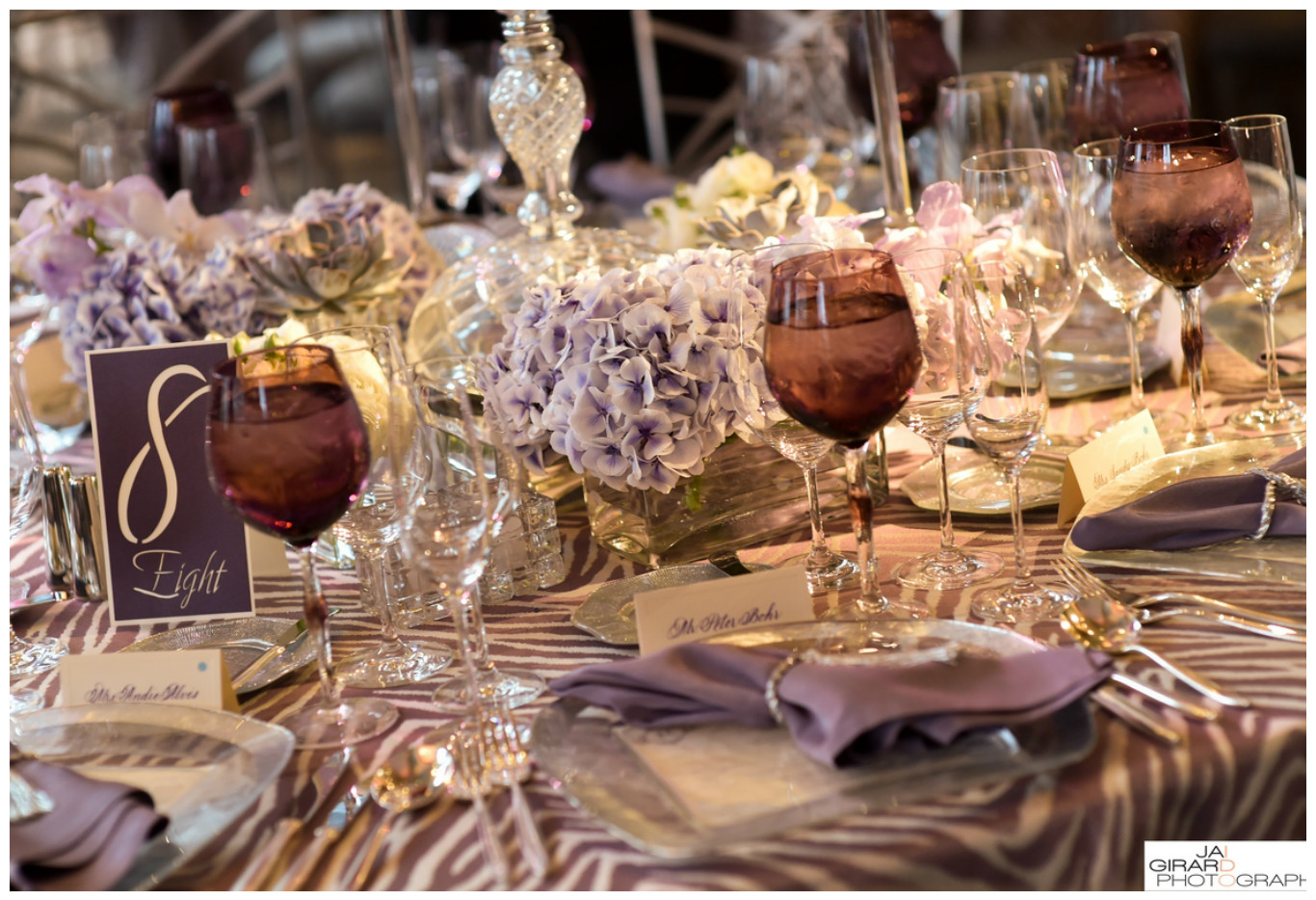 Photo Credit: Jai Girard Photography
At each place setting, smoky purple napkins and silver-rimmed glass charger plates created a cohesive look—the two shades together paired well for a monochromatic look. Small bouquets of pastel hydrangeas sit in front of each place setting as well, creating more texture on the tables.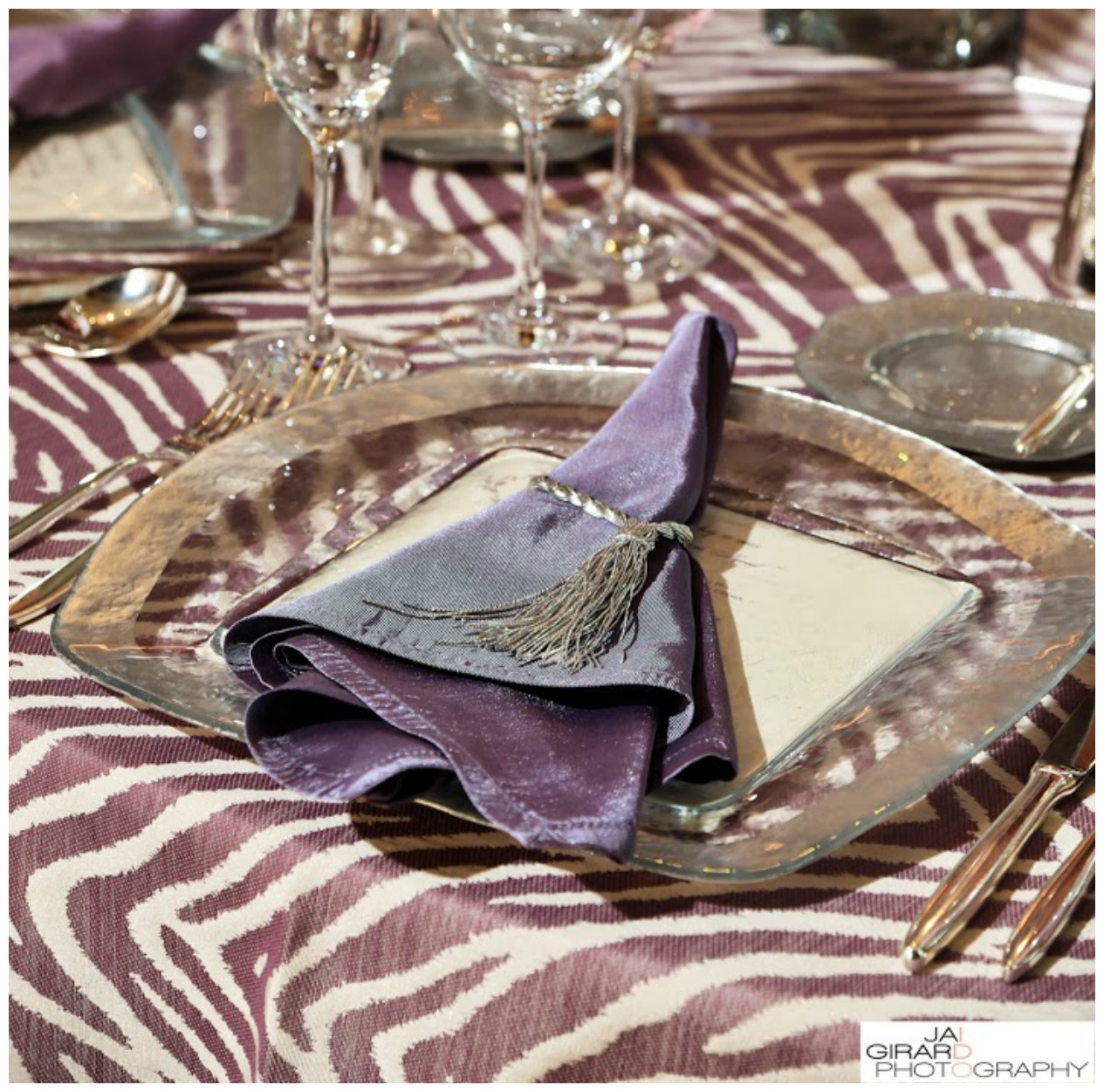 Photo Credit: Jai Girard Photography
You can see up close how the varying textures of both the table linen and the charger plate create an interesting setting for the event's guests. It's a great way to use one color while making it look like many, and we love the way the metallic plates add a bit of shimmer. Incorporating metallics into your event décor is easy, but the effect it has is amazing.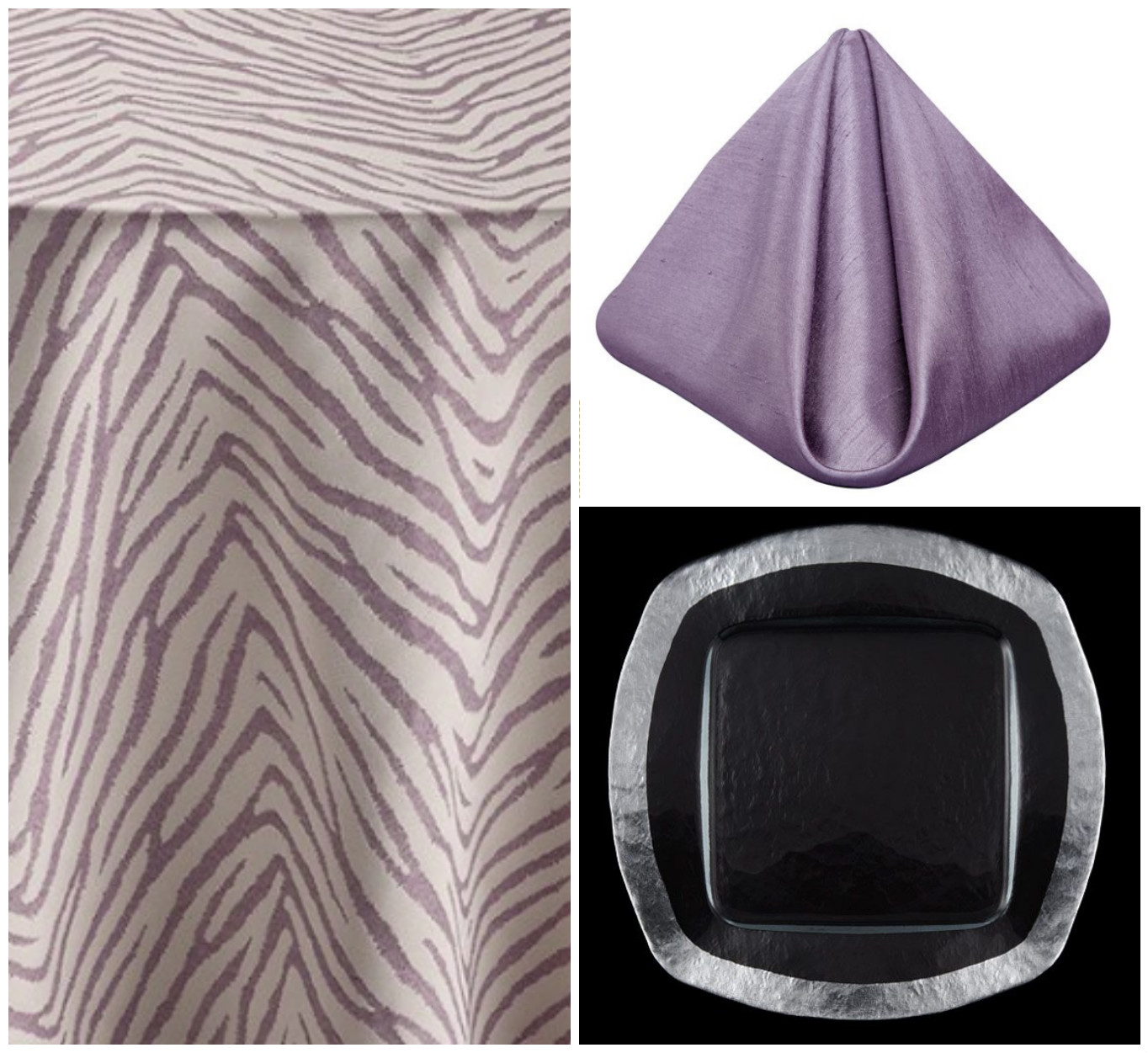 Best of all, getting this look for your event is easy. Start with the Lavender Zecora table linen, and for the place settings, use Ice Square Silver charger plates. Set the whole look off with Purple Smoke Shantung napkins.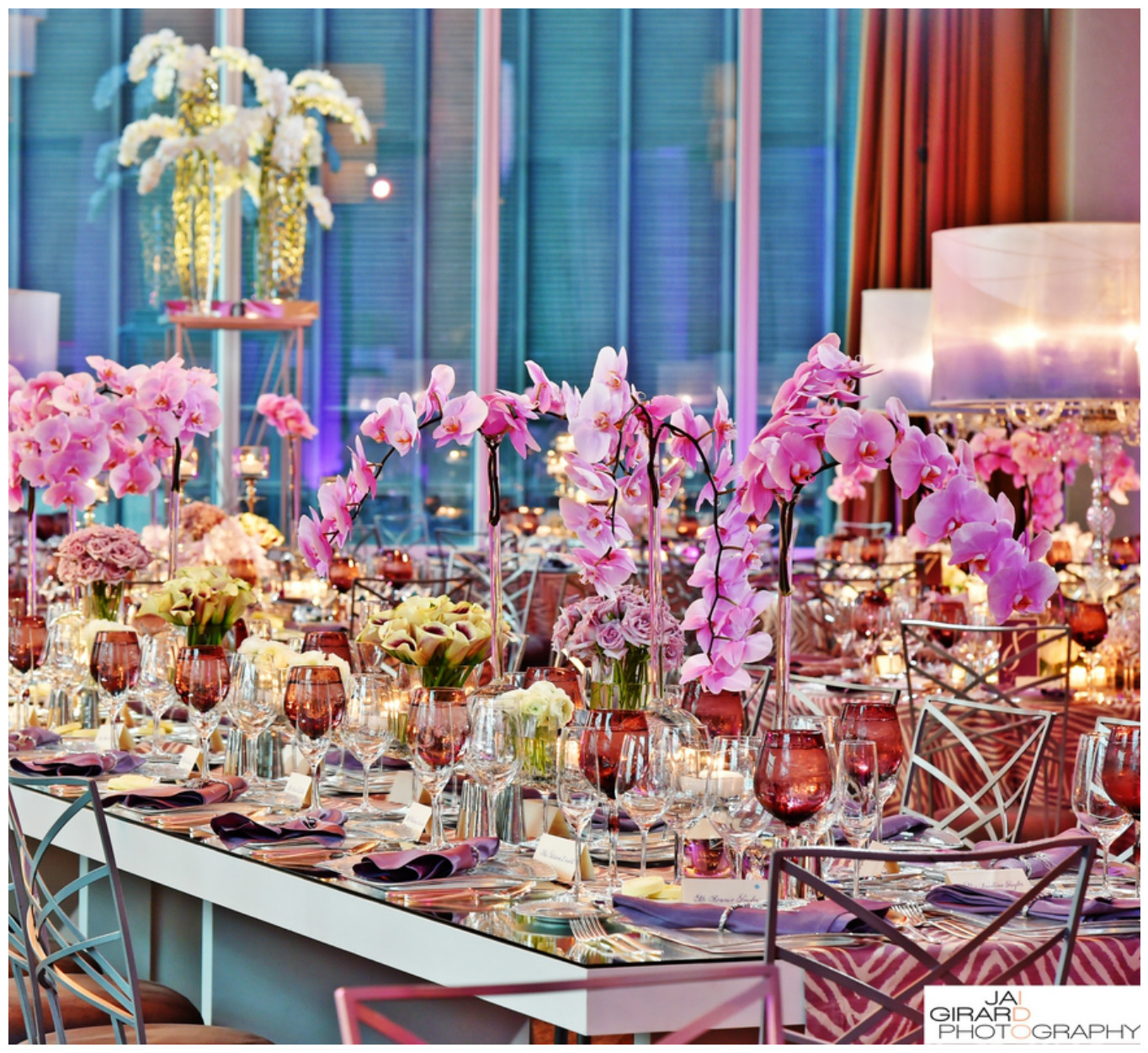 Photo Credit: Jai Girard Photography
Dressing up your occasion in one color is a bold step to take, and it can lead to an absolutely stunning theme. Be sure to use patterns and unique textures, as well as varying shades of the same color. Monochromatic looks can be truly breathtaking, and this one is no exception.
Have you hosted a monochromatic event before? Tell us how you did it!