Caitlin Lisa Photography | Rachael Steacy Events | HMR Designs |Adler Planetarium
Pantone has named Ultra Violet the reigning color of 2018. This anything-but-ordinary violet hue creates a moody and mysterious energy to any look. According to Pantone, this "dramatically provocative and thoughtful purple shade communicates originality, ingenuity, and visionary thinking that points us towards the future."
With the optimism and positive vibes that summer brings , this year our favorite looks for summer have a vibrant and positively energetic feel. The perfect regal match for this season is this forward-thinking hue, that's why we're crushing on Ultra Violet this month.
A Royal Choice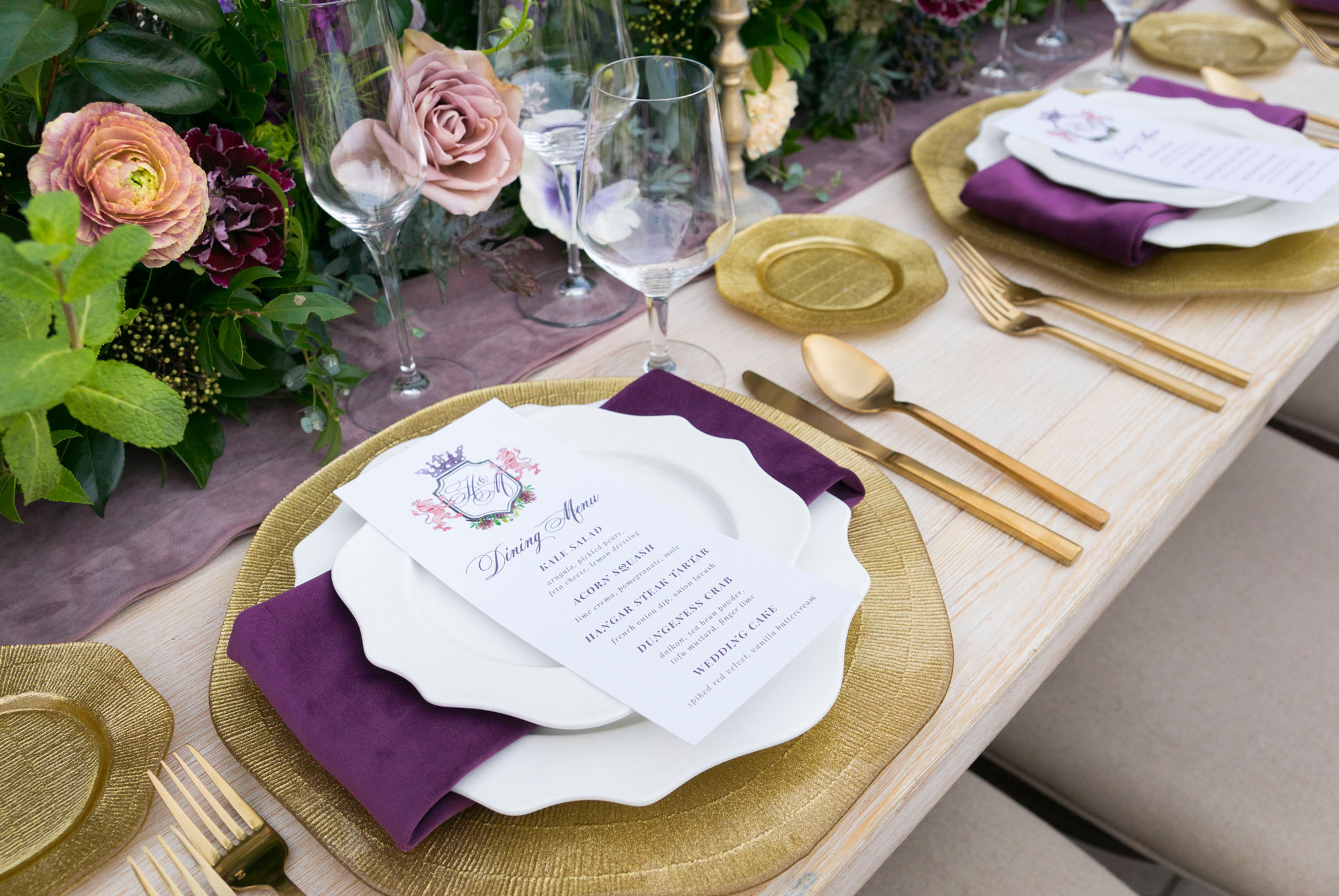 Peterson Design & Photo | Moxie Bright Events | Upton Grey Floral
The major appeal of Ultra Violet is it's long known association with royalty. Pairing Ultra Violet with golds is a traditional pairing. Luxurious finishes, like velvet and gold leaf, add extravagance to an imperial look. Creating an ombre of blue-to-red toned purples adds a modern aesthetic to this opulent look.
Ultra Violet in Fashion

Ralph Lauren | H&M | Muy Molón
Designers like Ralph Lauren and Gucci have made statement-making moves in Ultra Violet. This purple is super wearable and ultra head-turning. It's yet another reason we're crushing on the color this season, and we can't wait to add it to our own wardrobes and homes.
Dramatic Touches

Ben & Colleen Photography | carolyn a. events | Rhapsody in Bloom
Using Ultra Violet to make strong visual hierarchy is another way to use this distinctive color. These bright violet hues draw your eye in and are in perfect balance with the warm turmeric it's surrounded by.
Home Attitudes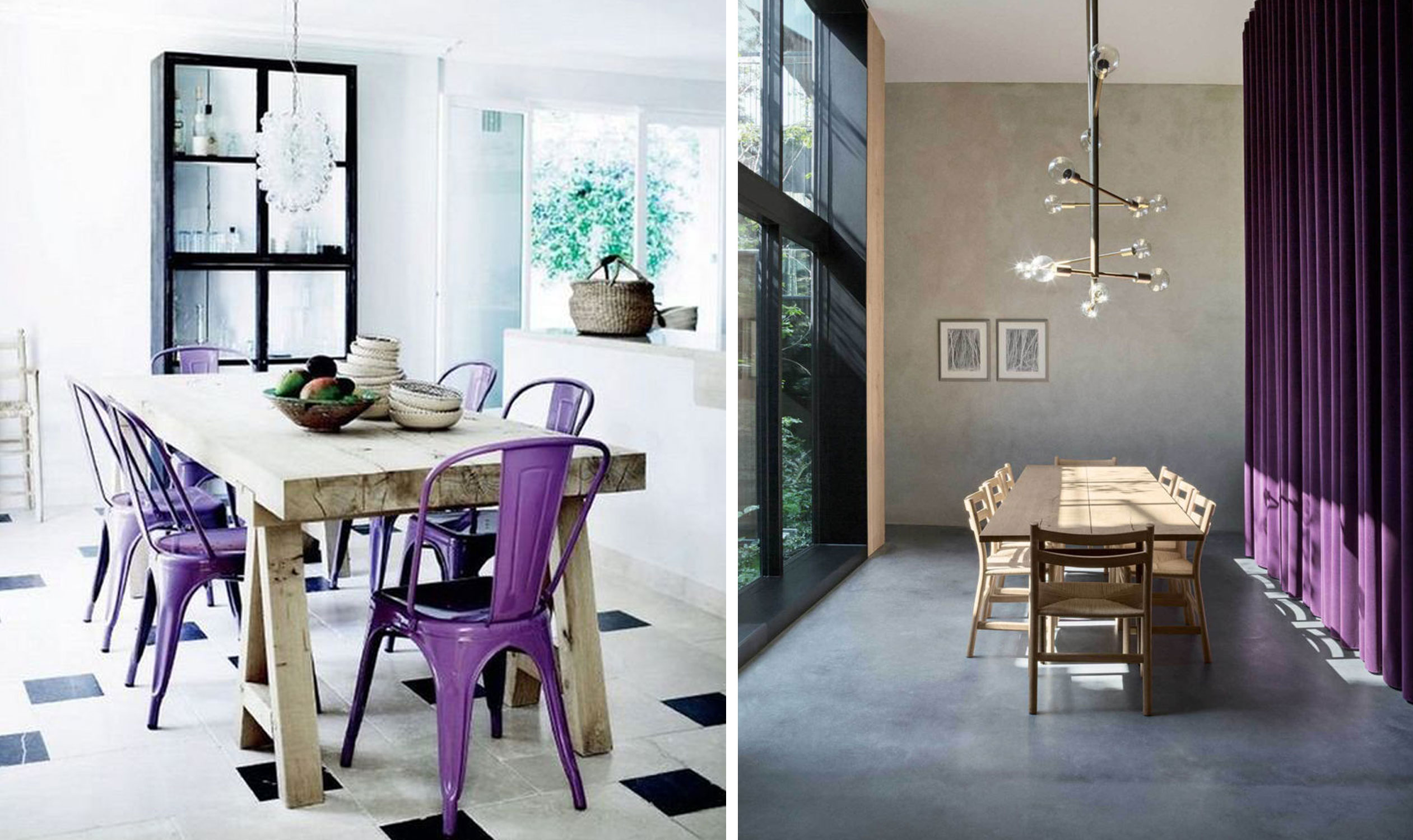 Muy Molón | Italian Bark
Landing somewhere between warm and cool, Ultra Violet can be described as dramatic and deeply lush and calming. Moving away from the interior trends of all-neutral-everything, adding Ultra Violet can make a large impact in small touches.
House Beautiful | Home Dezign
A Supporting Role

Caitlin Lisa Photography | Rachael Steacy Events | HMR Designs |Adler Planetarium
Adding Ultra Violet to an otherwise colorful tablescape can help blend the gap between cool and warm. When paired with pink and blue it can create a whimsical color palette that is both unexpected and delightful.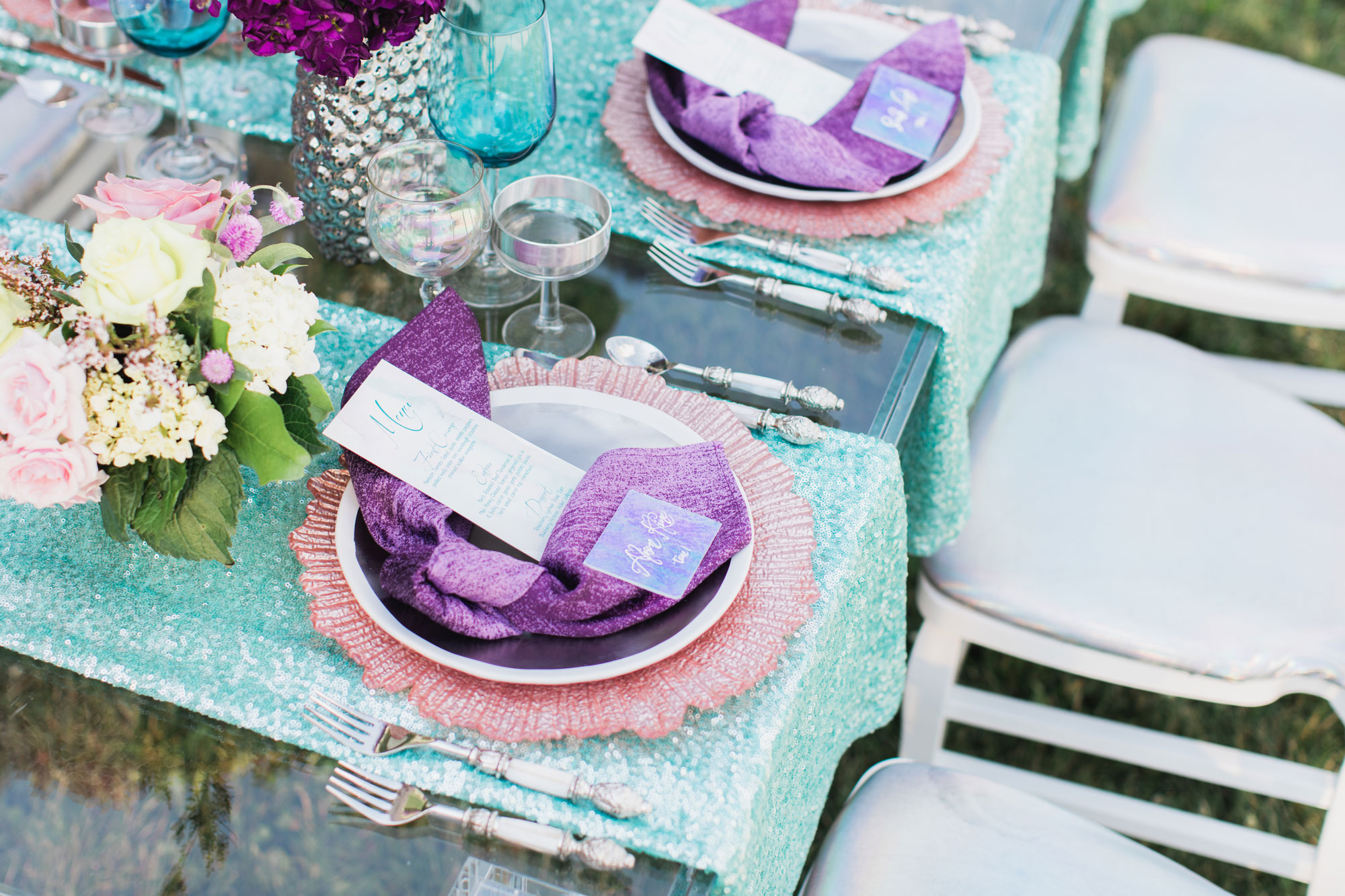 Caitlin Lisa Photography | Rachael Steacy Events | HMR Designs |Adler Planetarium
Ultra Violet is a uniquely wonderful choice for summer; that's another reason it's our current color crush. Whether as a solid, or as one component tone in a new linen pattern, we're sure you'll find a new respect for purple!