Playful and distinct, this month's color crush is transporting us to faraway lands and distant shores full of mystery and wonderment. A tried-and-true color pairing with an alluring twist, Mosaic Blue and Pale Marigold offer full flavor but with a slight tonal variance to the traditional blue and yellow we know and love.
Captivating and compelling, these two colors are the model hues for creating an unforgettable multi-sensorial experience. A combo drawing from each side of the color wheel, these colors can be applied to any and all styles. Read on to learn more about each of these fascinating colors.
Mosaic Blue
Mosaic Blue is a medium-dark shade of cyan, conjuring thoughts of mesmerizing oceanic depths. A teal undertone makes Mosaic Blue a truly versatile shade feeling both new and vintage. This exquisite shade combines the restoring virtues of green, with the poise and integrity of blue. It creates a tranquil yet dazzling effect.
Pale Marigold
The epitome of radiance, Pale Marigold creates a sophisticated appealing statement wherever it is placed. Pale Marigold is a soft mid-tone yellow-orange with a muted honey-yellow undertone. The color of sunshine, this radiant cheerful hue is associated with warmth and energy.
Pairing
Top Left: MRM Home Design and Staging | Top Right: Debi Lilly-A Perfect Event, Tamara Gruner Photography | Table Linen: Gold Alkaline, Napkin: Nile Blue Lamour
Bottom Left: Weddings in Woodinville | Bottom Right: Sherwin Williams
Since Pale Marigold is a color so readily found in nature, it's easy to see why it would beautifully pair with other colors from nature. This characteristic makes Mosaic Blue the perfect pairing partner. Add Pale Marigold with aqua and light gray to instantly transform to a beachy coastal vibe. Use Mosaic Blue with cream, gray, and white accents to create a relaxing atmosphere that maintains an air of sophistication.
Looking for Inspiration

In Nature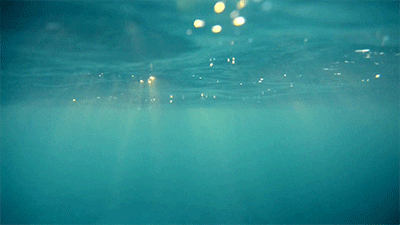 From oceans to peacock feathers, Mosaic Blue is a common sight in the natural world. Pale Marigold is named after the flower of the same name. When Mosaic Blue is paired with oranges and yellows like Pale Marigold, it evokes the mystery and beauty of the ocean.
Interior
Like other light-yellow hues, Pale Marigold works perfectly in just about any space and pairs well with just about any color. To create an area with more of a visual impact, use Pale Marigold with vibrant teal, radiant coral, and deep brown accent pieces. Being a natural color, Pale Marigold works great with floral hues. It pairs exceptionally well with violet and shades of lavender.
Mosaic Blue is an exquisite tone for creating a restful oasis. Accent with silver or gold and pair with lighter teals for a picturesque, serene retreat. For a modern flair, pair with brighter hues such as coral, orange, or golden yellow. This hue of blue pairs well with warmer fixtures such as brass along with neutral slate gray.
Fashion
Mosaic Blue is a mild yet striking unisex accent color in fashion. Men can incorporate this shade in formal wear. It can be as simple as a tie or pocket square or as bold as a full-colored dress shirt. For women, this is the perfect hue as a go-to summer dress. Pale Marigold is used throughout fashion accents for its likeness to the color of gold. A color that can be both luxurious and low-key, the hue is great when it comes to fabrics such as satin or silk.
Event Design
Whether you want to capture the essence of spring or are looking ahead for great summer trends, our color crushes will help you create an unforgettable event. Check out our Pinterest for inspiration and the latest trends. We know you have many more creative ideas, so tag @BBJLinen on Instagram using #MarchColorCrush to show us how you'll use this month's Color Crush. For more of our Color Crushes, check out our previous Color Crush blog posts.