Entering a summer state of mind, this month's color crushes are transporting us to another place in time. A place where tranquility rides on the warmth of the afternoon sun and energy is as untamed as the dance from the flames of an evening fire. A juxtaposition of vivacity and serenity, Meadowbrook and Acacia are a full-bodied, raw, earthy color pairing. Learn more about these dynamic colors below.
Meadowbrook

Meadowbrook is a proportionate mix of both blue and green, with small additions of white to achieve its muted coloring. It is a mid-tone soft revitalizing color that speaks of breezy days spent lounging by the bright blue waters of beach destinations. It's rejuvenating hue represents open communication and clarity of thought. A blue tone that invites peaceful conviviality.
Acacia

Acacia is a muted mid-tone, yellow-green with a chartreuse undertone. It is a tertiary color with a mixture of a primary color, green, and a secondary color, orange. Warm greens like Acacia convey a sense of life plus energy. In and of itself can be overwhelmingly concentrated, but when paired with the right colors, it can add just the right amount of pop.
Pairing

Containing elements of green and blue, Meadowbrook can easily be paired with a multitude of colors. For a fun and fresh look, pair it alongside a crisp white and coral. For a more modern playful feel, it works well with bright yellows, navy, creams. It also pops against metallic colors, such as silver and gold. Pairings for Acacia will depend on the type of mood you are trying to achieve. When coupled with white, Acacia can help create a light and airy space. Conversely, when you incorporate Acacia into a room that is predominantly navy, you will get a room that is more sophisticated in nature.
Looking for Inspiration

In Nature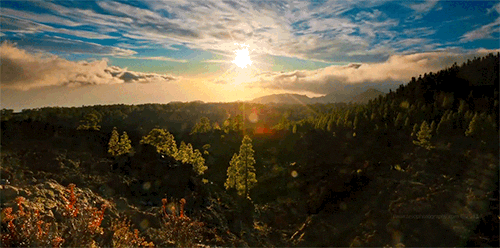 Clear skies and abundance of sunshine, Meadowbrook and Acacia invite peaceful, positive, extroverted, feelings. Two hues that together invite comfort and confidence, reminiscent of a majestic mountaintop sunrise.
Interior
Not surprisingly, Meadowbrook is a popular choice for interior design. This lighthearted hue can quickly brighten interiors. An unusual tone, this hue walks the line between the serenity of blue and the openness of green. For an unexpected jolt of color, try it on walls while keeping the rest of the room neutral with cream furnishings and dark brown accessories. Add warm metals such as gold, bronze, for an exciting way to infuse fresh peace into your personal space.
A festively playful hue, try pairing Acacia, burnt orange, and green accents with a cream base to create a tropical sandy retreat. If you want to design a space that is inviting and warm, pair Acacia with furniture and fixtures that are made of natural wood or contain natural tones. Acacia, when used in the right color combinations, can create a space that instantly comes alive.
Fashion

A universally flattering color, Meadowbrook has become a popular year-round color in fashion because of its ability to highlight all skin tones. Meadowbrook works excellently by way of closet staples like skirts and tees, but also in more dressed-up items like dresses, work shirts, and ties. Acacia has an arousing effect in fashion. An eye-catching color that can feel fresh and fun and is sure to make a statement; however it is sported.
Event Design
Whether you want to capture the essence of Summer or are looking ahead for great Fall trends, our color crushes will help you create an unforgettable event. Check out our Pinterest for inspiration and the latest trends. We know you have many more creative ideas, so tag @bbj_latavola on Instagram using #AprilColorCrush to show us how you'll use this month's Color Crush. For more of our Color Crushes, check out our previous Color Crush blog posts.