Displaying an element of natural sophistication and versatility, this month's color crush of Frost Gray, Paloma, and Vanilla Custard, can serve as a singular color statement or as a foundation for playful color contrasts. These colors offer an understated yet elegant alternative to the traditional colors synonymous with this time of year.
Frost Gray, Paloma, and Vanilla Custard are an effortlessly beautiful combination that will not compete with other colors but instead aim for elegance and eternal timelessness. With simplicity, comes focus and ease. These colors offer a reprieve from the everyday noise.
Quiet and powerful yet still impactful. The notion that quiet can be powerful is very much aligned with the trending design approach that less is more. Below we explore each of these colors deeper.
Frost Gray
An elegant upscale mid-tone gray with the capacity to produce a brooding, edgy mood or a decadently glamorous one. Frost Gray is a saturated, cool, charcoal gray with a true black undertone that conveys strength and longevity. Great for the holiday season, Frost Gray is the perfect wintery gray to include at any event.
Paloma
While we typically associate grays as a neutral color, they continue to be in the spotlight. Paloma is a light tone cool gray that signifies subtle sophistication. Serious and thoughtful, chic and elegant; this hue of gray creates a mood that is calming and soothing but still lavishly luxe.
Vanilla Custard
Vanilla Custard is an unassuming smooth and creamy alternative to white. A mix between the warmth that browns and yellows offer, and the crispness white offers, this color is associated with understated elegance and tranquility. Inherently sophisticated and endlessly versatile, Vanilla Custard contains the subtle nuances of whites that produce serene environments as well as creates color-enhancing accents.
Pairing
 Together, Frost Gray, Paloma, and Vanilla Custard can also create a beautiful, classy holiday look! The cool hues from the gray, paired with the warmth of Vanilla Custard create an elegant, non-traditional, palette for any season!
In Nature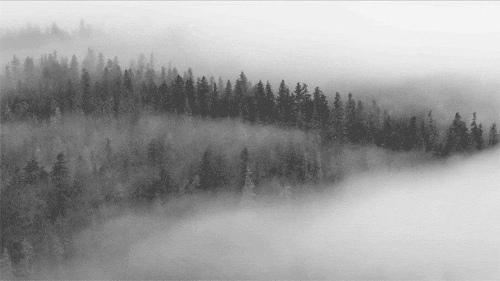 In nature, grays are attributed to the color of misty fogs, extreme landscapes, unreachable horizons and the solitude afforded by nature.
Additionally, gray represents solid strength and longevity. An association stemming from the color of granite and gravel, stone, slate, and rock; of ancient monuments, pillars, and temples that have withstood the ravages of time and technology.
Vanilla Custard with its hue between soft brown and white, emulates light and warmth. A color found in natural landscapes coast to coast.
Interior Design
Soft interior ambiances are becoming a key trend for design palettes across North America. The strong trend for transitional styles creates the preference for calming neutrals and muted hues, ranging from beige neutrals and pale yellows to earthy browns and stone grays.
Paloma and Frost Gray, with their neutral base, lends the ability to bring other colors to life. With the power to transform, these sleek colors complement the undertones of wood stains, marbles, and stone tiles more popularly chosen in interior design.
 Vanilla Custard offers a bright neutral foundation that soothes the senses and instantly illuminates any size room absent of natural light. Creams are slowly redefining luxury, by creating timeless relaxed environments.
Fashion
Heading into winter, we are seeing grays being implemented across multiple industries. Second only to blue as the most popular color for menswear. Paloma serves as a quintessential neutral. Interesting enough to be worn alone or combined with any color for a more complex appearance. Frost Gray is the perfect choice for fashion because of its ability to pair with any hue ranging from pastels to vibrant colors.
Creams like Vanilla Custard are dependable, conservative and flexible. Making this color the favored mellow base for fashion. It has become the ultimate substitute for what might otherwise be a crisp white and therefore has become a popular choice for wedding gowns.
Event Design
Light to medium grays like Paloma and Frost Gray are the most "non-committal" of all colors and are highly recommended when working with projects where color matching takes place.
Creams and grays are enticing colors for a wedding palette because they offer an achromatic option for couples looking to incorporate multiple colors without needing to use a white foundation.
Whether you want to capture the essence of fall or are looking ahead to great winter trends, our colors crushes will help you create an unforgettable event. Check out our Pinterest for inspiration and the latest trends. We know you have many more creative ideas, so tag @BBJLinen on Instagram using #NovemberColorCrush to show us how you'll use this month's Color Crush. For more of our Color Crushes, check out our previous Color Crush blog posts.