The BBJ Linen Supper Club is a time for event professionals to come together and share ideas, best practices, and leave with inspiration for upcoming events. Our Dallas Supper Club was on March 20th, and we are still beaming with excitement from the fabulous event.
A Night Full of Inspiration
Guests arrived to a stunning view of White Rock Lake on the Filter Building's patio where they were treated to cocktails and delicious passed hors d'oeuvres by Wolfgang Puck Catering. The signature cocktail for the evening was a Lilac Pisco, a white brandy, decorated with lilac flowers and lemon rinds. During the cocktail hour guests previewed the Ruby Allure, Cheery Whirl, and Cherry Cubis linen – part of the Envie Collection which launched the following week.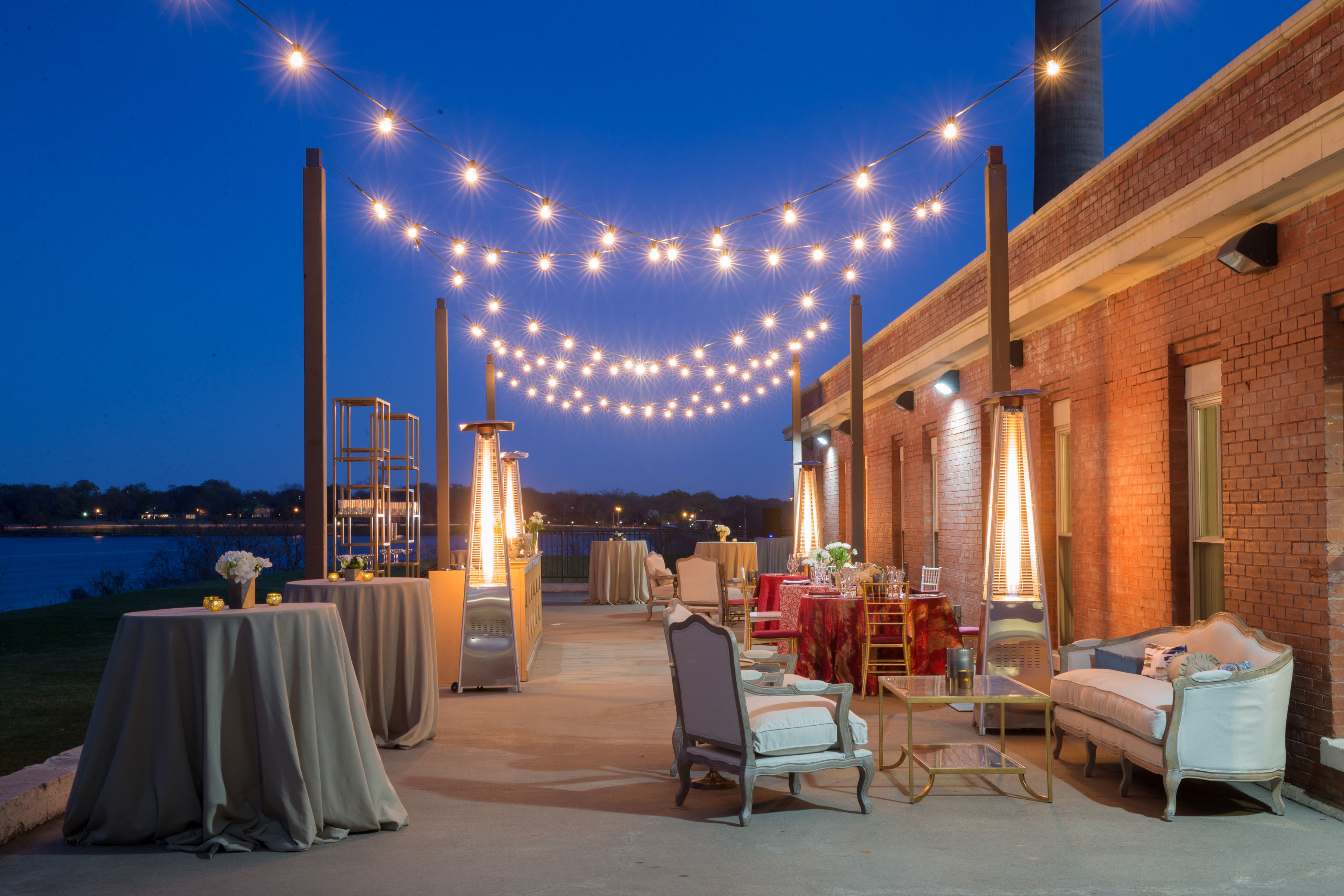 As the sun set, guests found their names paired with fabrics inspired by the evening's design on a unique boxwood wall from Perch Décor.  Everyone was excited by the stunning design of the dining area.  The Filter building was transformed to a modern water inspired oasis with greenery draped over the rafters and café lights twinkling through. Mary Wright Shah of Diamond Affairs brought a truly unique vision and paired our linen in a imaginative and inspiring way. The Supper Club was hosted the same day as our launch of the Metal Placemats, and the Gold Deco and Gold Edge were perfectly integrated into the stunning design.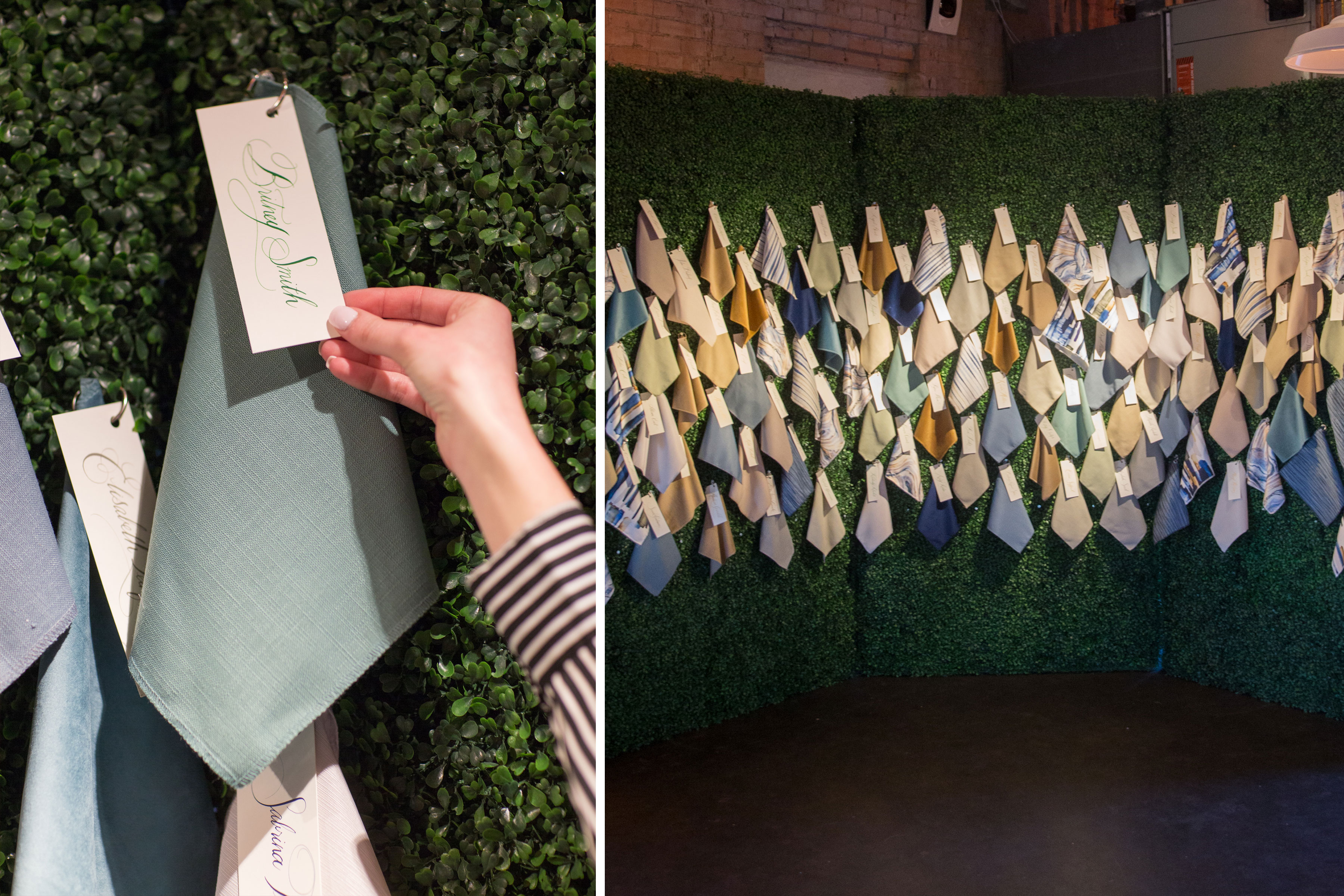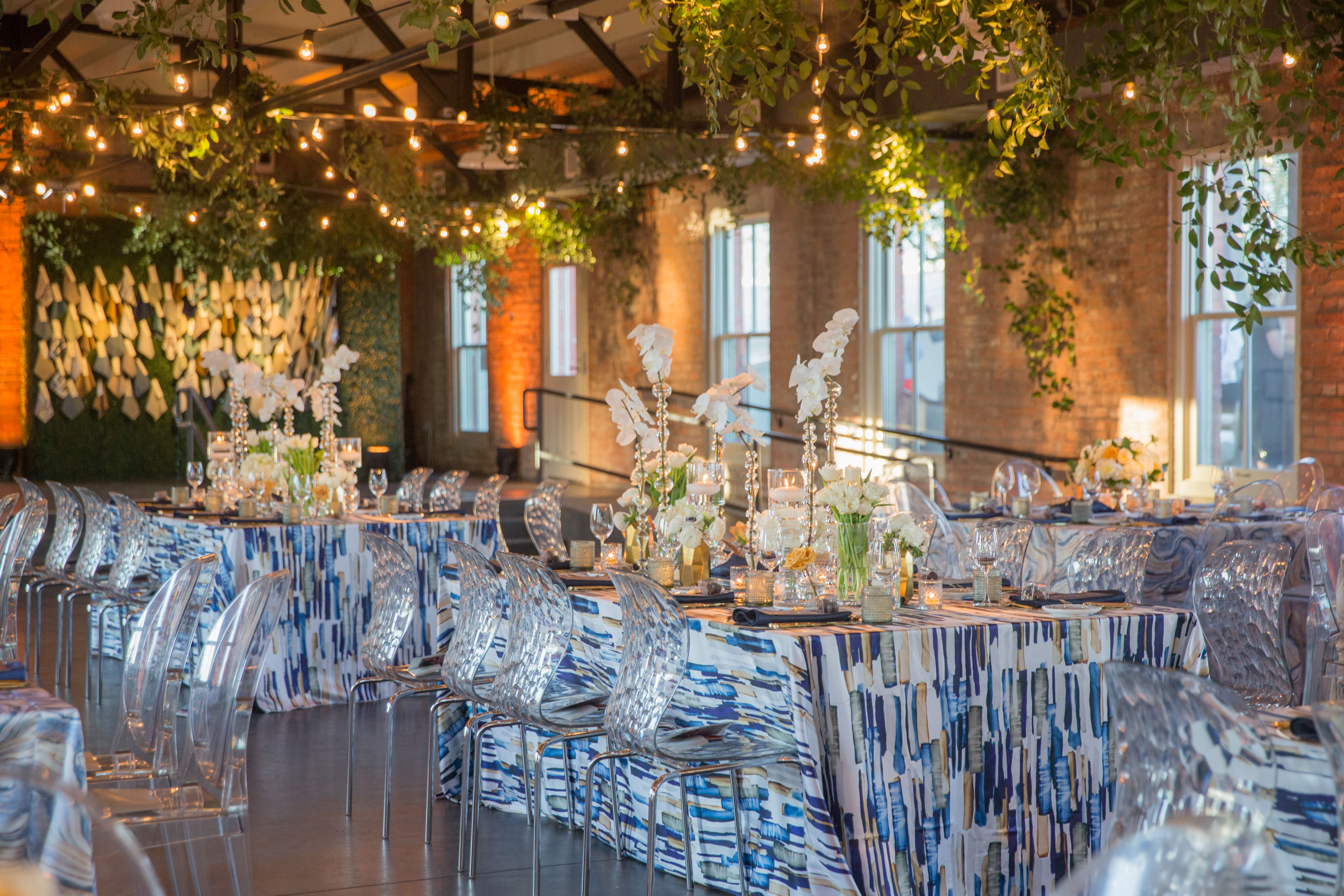 With each course Wolfgang Puck wowed the guests while dining amongst luxurious floral by Three Branches and inviting entertainment by the Jordan Kahn Orchestra. Truly no detail was missed by the amazing team that created this unforgettable evening. At BBJ Linen, we understand that we are part of the elaborate puzzle that must come together to create meaningful and memorable events. We could not have created The Dallas Supper Club without each of our partners, and we are truly grateful for their support. We are so lucky to be part of this creative community.
More To Come
We had a blast planning this event, and we left inspired. We hope you have a taste for our Supper Club events and are excited about more to come around the country! Our next Supper Club will be in Washington DC on April 17th. We hope to see you there!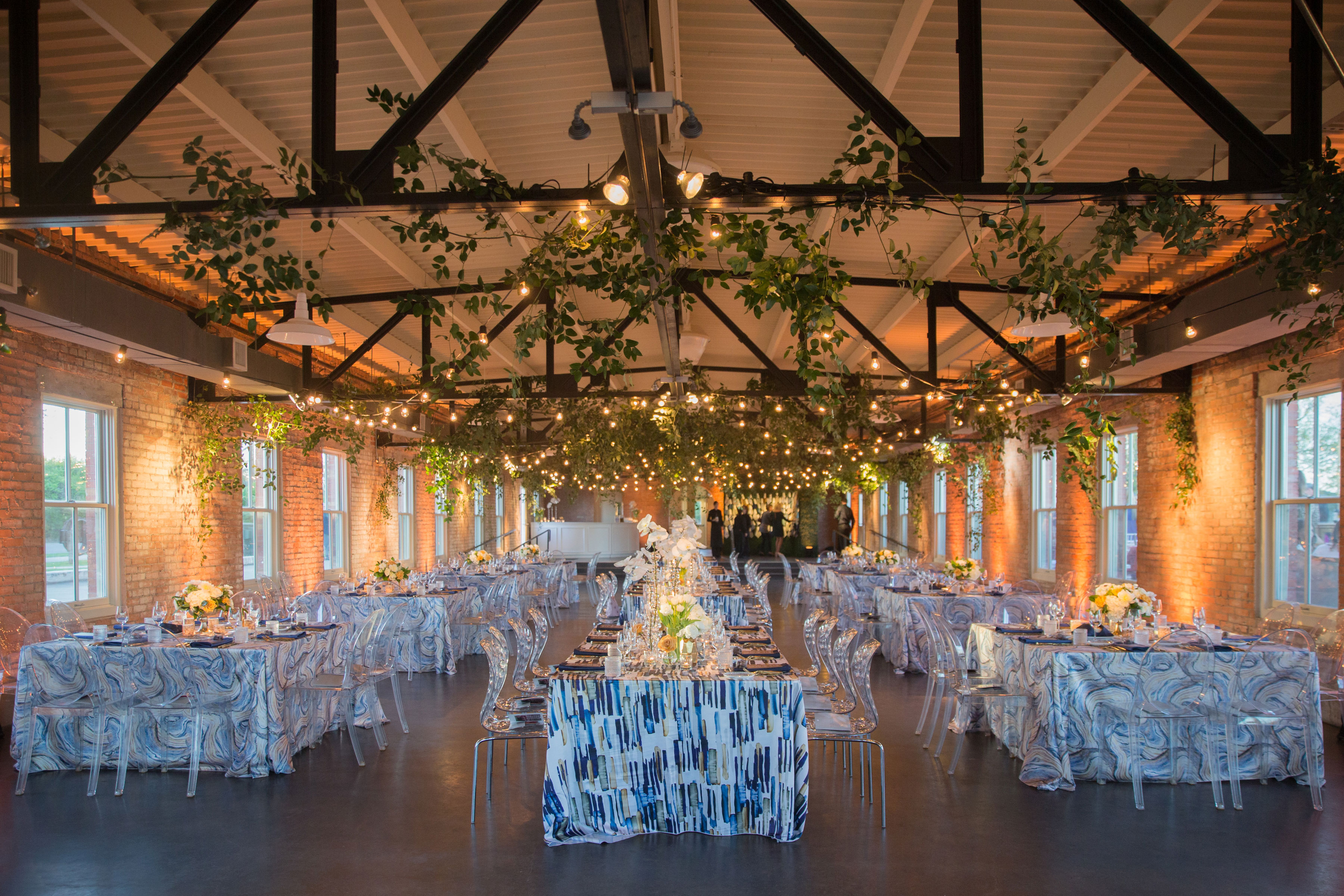 Event Partners
Photography Thisbe Grace Photography | Planning & Design Diamond Affairs | Floral Three Branches Floral | Venue The Filter Building | Catering Wolfgang Puck | Entertainment Jordan Kahn Orchestra | Décor Perch Décor | Rentals Marquee Event Rentals | Lighting Beyond | Calligraphy Tara Jones Calligraphy